Virtual Attendance Trackers for an Effective Employee Management
Before you get into tips and tricks about employee management, you need to be familiar with what it is. This blog will help you understand the relationship between attendance trackers and employee management, and tell you about the best virtual attendance trackers.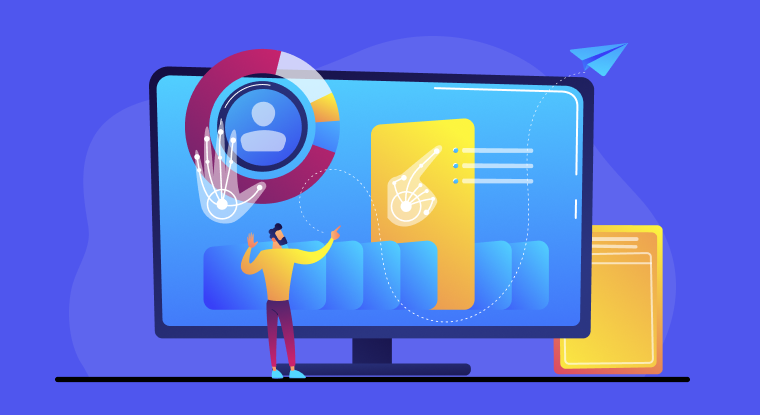 Employees are crucial for a business, plain and simple. However, what is more, important is how you can manage these employees. Companies around the globe have invested tons of money to keep their employees happy and manage them well. They do this because the return on this investment is immense; a happy employee is a productive employee. As a vital component of the business, it is imperative to manage employees proficiently.
With the influx of high-caliber software and tools all over the internet, most businesses have started using them regularly. Even for a matter such as an employee management, internet software can be immensely helpful. Some of this software is free, while others cost a hefty amount. However, it is up to you to choose whichever one suits you better with its perks and bonuses. As a recommendation from our side, there is no better tool for employee management than HRSprout from 500apps. This tool is cheap and multifunctional while providing features that aren't even available in the most expensive software.
You might already be aware of employee management, but this read will help you understand one major part of it; Virtual attendance trackers. Virtual attendance tracker, as the name suggests, is centered on tracking the attendance of your employees. This tool can be extremely helpful as it provides you with credible data to make informed decisions. Let us dive deeper into how a virtual attendance tracker helps businesses improve employee management and production.
What is a Virtual Attendance Tracker?
Humans are relying on technology to make their jobs easier. The same applies to human resources management systems (HRMS), for which humans have developed easy-to-use software such as a virtual attendance tracker. It is centered on tracking the attendance of employees and storing data based on their absenteeism. It also produces accurate data for the duration of the employees' shifts with special markers for when they "clock in" or "clock out".
Employees can be hard to manage as they are all very different people. Their mindsets are never similar, and they do not follow the rules equally. For this purpose, a virtual attendance tracker such as HRSprout is necessary because it tells you which employees are lacking, and which areas of employees' management need to be focused on. It is hard to hard to estimate an employee's ability to maintain attendance during the process of employee onboarding. However, once the employee is settled, digital software aid in this process immensely.
An employee missing a single day at work can have ripple effects on the entire business. The morale of other employees is affected along with the production. Similarly, if one employee starts showing up late and does not suffer any consequences, then the rest will follow. They will start being cavalier about their work and not care about it as they are supposed to. Avoiding such situations is of paramount importance for any business. Hence, virtual attendance trackers play a vital role in keeping business productivity up.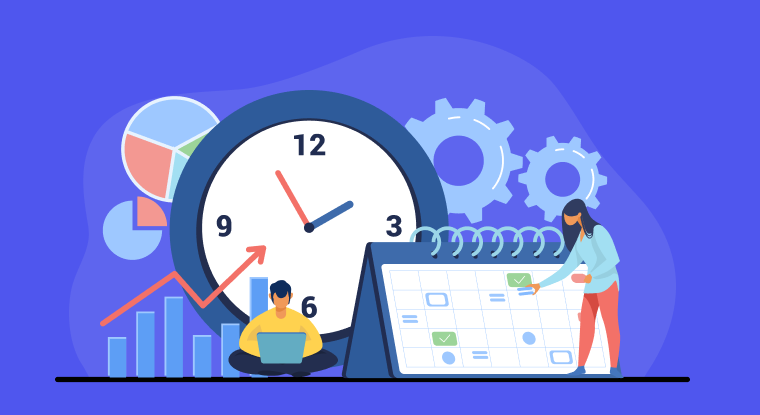 What is Employee Management?
Employee management is the efforts by a company to hire, monitor, maintain, and discipline employees for the best productivity. Companies pay special heed to their employees because they are like dominos; if one falls, they all fall. The corporate ladder is hard to escape, and if employees feel burdened by a corporate environment, they start to falter.
They start taking shortcuts, try to waste time on festivities instead of productive work, and stop showing up on time. To avoid all of this, companies have a solid employee management system in place. Newer businesses have the advantage of having an online employee management system through an hrms such as HRSprout.
How Does Virtual Attendance Tracker Help With Employee Management?
As of now, most of you must be questioning how a virtual attendance tracker helps with employee management. Think of it like automatic management, with the virtual attendance tracker maintaining records of the employees' actions such as time spent on work, lunch breaks, restroom festivities, and so on. It records when the employee enters the office and starts his working hours. Moreover, it gives you a breakdown of how the employee is spending his time while at the office. Using an hrms app is so common these days, that almost every company has automatic tools to manage their customers. This saves time and leaves no room for human folly.
Employee management is a combined effort to help employees produce their utmost during work. It focuses on different aspects such as selection, monitoring, interaction, and so on. It also involves disciplining the employees to fit the corporate system. Workplaces often depend on the production of their employees more than any other thing, so it must be always at a peak through proper record management.
Best Attendance Trackers
You already know the function of HR in every company. Consider HRSprout as the perfect tool that will fulfill all your needs without the use of manual labor. Let us then look at some of the best virtual attendance trackers on the internet.
actiPLANS
actiPLANS is a user-friendly and reliable system for managing absences and tracking attendance. It enables managers and business owners to automate computations of time-off balances and streamline work schedules.
Employees can request leaves and alert coworkers of last-minute schedule changes while on the go with the system's lightweight mobile app, which runs on Android and iOS devices and can be accessed from web browsers. The system also includes a web application that runs on a cloud server and is accessible from web browsers.
The application has a reporting section that offers managers and staff calendar-based views of data on past and planned absences, leave balances, and leaves taken within a given time frame. Furthermore, it effortlessly incorporates the actiTIME work management system, enabling you to manage the absentees properly.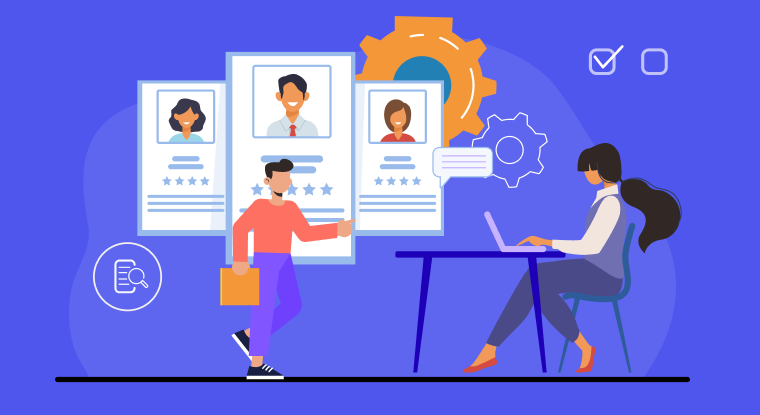 My Work Clock
My Work Clock is a straightforward Android app for tracking work time that allows users to clock in and out. The software contains a home screen widget that will enable users to record start and stop timings and displays the time spent on work for the current day to streamline the punch-in and-out process. For more thorough recordkeeping, this tool allows overtime and numerous jobs.
The software enables users to generate reports for work time information gathered throughout the day, week, or month. The hr software allows users to export data in CSV format for use in other software packages for additional analysis. The app updates the calendar with new entries for more thorough attendance tracking.
WiFi Attendance
It is a Wi-Fi-connected system for monitoring attendance. To keep the staff connected to the network, it makes use of office Wi-Fi router devices. Employees can only clock in this manner if their devices are connected to the office's Wi-Fi. They are shielded from time card fraud, such as buddy punch-in, thanks to this.
The system also has apps for team managers and HRs so they can keep tabs on the whereabouts and attendance of their team members. The solution also includes a web interface that gives administrators more specific data on employee absences and attendance.
Calamari
The Calamari comprehensive HR solution includes an attendance management system. It has clock-in and clock-out functionality that uses iBeacon technology, QR code scanning, and other fraud-preventing techniques. The use of external tools for clocking in and exporting the data to other systems for processing and analysis is made possible through integrations with Slack and other software.
Employees may clock in and out quickly and conveniently using mobile apps, which also capture GPS locations when an employee clocks in. Login functions as a clock-in in the desktop version of the system, which is accessible through web browsers, and starts and stop buttons are provided to track work start and end times. Managers can also restrict the IP address of the login location to their office.
Conclusion
These are some of the most famous virtual attendance trackers used throughout the world. However, all of them lack one or more features that the other provides. The only virtual attendance tracker that has all the best features available at a feasible price, is HRSprout by 500apps. It not only provides quality but also helps reduce the cost of business while helping the company maintain an effective employee management system. If you are a business owner looking to make the job of your HR department easier, go ahead and subscribe to 500apps and get the best tools at your disposal. As an expert in HR management consultation around the globe, this one certainly takes the top spot.
Why HRSprout
#1
All-in-One HR Management Solution
#2
Employee Digital ID Card
#3
Instant Employee Onboarding Process
#5
Document Management System
#7
Employee Self Service Portal
#8
Agile Attendance Management Tool
#9
Unbelievable pricing - the lowest you will ever find
#10
Everything your business needs - 50 apps, 24/5 support and 99.95% uptime
Join the SaaS Revolution
All-in-One Suite of 50 apps

Unbelievable pricing - ₹999/user

24/5 Chat, Phone and Email Support