An Employee Onboarding Guide
Employee onboarding is a critical process for any organization. It sets the tone for the employee's experience with the company and can make or break their engagement with the organization. The goal of employee onboarding is to help the employees transition into their new roles and become productive members of the team.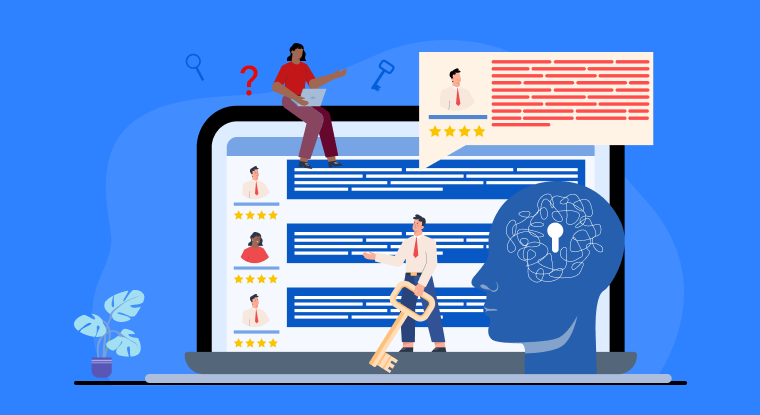 Success in human resources does not end in hiring the right people. When you bring in new recruits, you have to make a good first impression, and you must make them happy to encourage them to stay. Remember that they are navigating new waters, and they need your help to adjust.
Make your company's employee onboarding process the best possible experience for new hires by following the information shared in this guide.
Importance of Employee Onboarding
Employee onboarding is a vital part of your company's culture along with its record management. It is a way for you to set the standards for the new employees to ensure that they are on the same page as everyone else. It is a way for you to ensure that, as you get your new employees on the job, their expectations are clear.
It is also a way for you to ensure that your new employees are getting the necessary resources and training so that they are successful when they are working.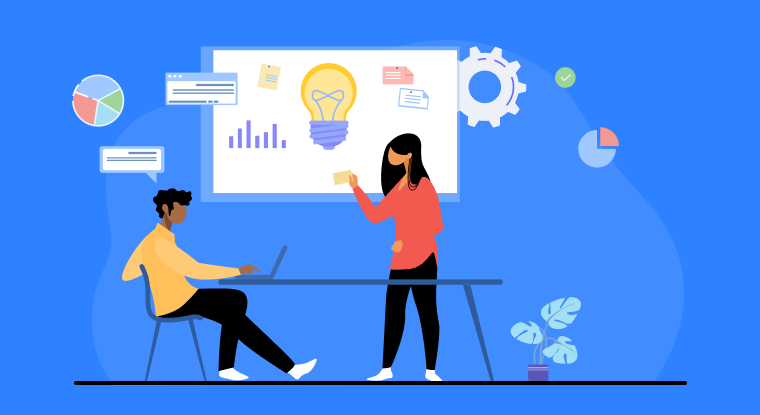 What are the Types of Employee Onboarding?
Here are the different types of employee onboarding. Read on to dive into the details:
1. Knowledge Onboarding
The main goal of knowledge onboarding is for your new recruits to get up-to-speed on their new company's information as soon as possible. When you are doing knowledge onboarding, you want to ensure that your new hires are getting a quick and easy way to understand their company's policies and procedures. You want to ensure that they get training and resources that will allow them to feel confident and productive.
2. Talent Onboarding
You are doing talent onboarding when you are creating opportunities for your new employees to stand out and get ahead. You want to take the chance to cultivate their skills and talents, and you want to ensure that your new hires are getting a chance to be at their best as quickly as possible.
3. Operational Onboarding
Operational onboarding is more than just getting your new hires set up in their new office, it is making sure that you are preparing them for success by making sure that their administrative needs are met and that their career can begin. You want to ensure through work time tracking that your new hires are supported and able to be successful, and you want to make sure that they do not suffer from any unnecessary setbacks.
4. Performance Onboarding
Performance onboarding is when you are helping your new hires to establish their performance goals and start to meet them. With performance onboarding, you want to get your new employees on the right path to success, and with attendance tracker you want to ensure that they are using the right methods to get there.
5. Social Onboarding
Social onboarding is the process of getting your new hires to integrate into the company's social circles and ess portal. You want them to make connections and become familiar with their company's culture. You want them to make friends and allies and to use their new positions to further their careers.
How to Create an Effective Onboarding Process?
Employee onboarding is the first step in building relationships. It involves helping employees settle into their new roles along with human resources and management systems and get to know managers, teammates, and the rest of the organization.
This process can last up to 12 months and end up with having a fully-integrated and productive employee who sees themselves staying in the company in the long run. To make it effective, here are some tips you can do.
1. Make it Memorable
Employee onboarding is not a process you can rush. It takes time for the employee to understand the company's culture, values, and expectations.
It's best to set up scheduled sessions for each stage of onboarding. It's also a good idea to include a variety of onboarding activities and attendance regularize to help the employee settle into a new role.
You have to make it memorable, in a good way. Reinforce the decision of the employee to work with your company, so focus on the person and not on the paperwork.
2. Bridge the Gap between the New Employee and the Company
New hires often tend to be familiar with the company's products and services but not with the organization as a whole.
The first two weeks of employee onboarding are crucial. During this time, make sure to involve your new employee in every aspect of the company's life. It'll help them understand the company's culture along with its hrms and will help you see if they are a good fit for the company.
What to Include in Your Employee Onboarding Program?
The following list contains all the essentials that should be included in an employee onboarding program:
1. Welcome Email
The first impression of the employee onboarding program will be your welcome email. It will explain your new employee why the onboarding program exists. It'll make the company's culture and values clear.
In this welcome email, you can either explain what the onboarding program consists of, or you can link to a video for a more dynamic process. Make sure to customize the information in that email to your new employee.
2. Introduction to the Team
Take the onboarding process to the next level by having your new hires meet their peers. Depending on the size of your company, you can do this in a number of ways.
One way is to organize a team lunch or happy hour where you can ask each team member to share some information about their role in the company.
3. First Day or First-week Schedule
The first one to two weeks of onboarding is the most valuable, so take advantage of them by scheduling training sessions, lectures, and other activities.
Include some training sessions in your new employee's schedule because they will give them an idea of what to expect and how to adjust to being part of the company.
4. New Hire Paperwork
You want to make the hiring process as easy as possible for your new hires. You want to make sure that their information is correct and their benefits are all set. So, ensure that the paperwork is clear and easy to understand. You want to eliminate any unnecessary confusion or burden that might cause problems in the future.
5. Introduction to the Company Mission, Vision, Values, and Culture
It's always a good idea to give your new hires an idea of your company's culture. You want to show them that your company is not simply an office to them. It'll not only help them settle in and feel they can fit in, but it'll also create deeper connections.
How to Train New Employees?
After this step, it's time to think about the initial training your employees will receive. The sooner they receive this, the better they will transition to the role. For the best new hire training, here are the key components you should include.
1. Orientation
The training at this stage should be as in-depth as possible. You want your new employees to have a full understanding of the company's policies, procedures, values, and culture.
The orientation is a time for you to have an in-depth conversation with your new hires. You want to have an informal conversation with them where they can ask questions and get to know you and the rest of the organization.
2. Compliance
Compliance training is a way to make sure that your new hires are following all of the rules and regulations of your company.
You want to pay special attention to this training because it continues throughout the employee's stay in the company. This also makes them see your expectations toward their behavior in doing their tasks and interacting with clients and other employees.
3. Job Knowledge
As mentioned earlier, your new hires might not know everything, especially about their new position.
In this training, it's best to show them what they need to do in the company and how they can be effective in doing it. You want them to have a clear understanding of what their job is, what their main tasks are, and how they can perform them as expected.
How to Make the Transition Smooth for Employees?
There are a lot of things that new hires need to learn, so it's best to prioritize the information. You want to make sure that your new hires have the most important aspects of their new position. You want them to understand the most important concepts and methods for them to do their tasks.
After making sure that the most important aspects of their position are clear, you can then move on to secondary information for them to know. Above everything, make sure that you listen to the new hires. Give them the freedom to ask questions and ask them to clarify things that they are curious about. This way, you can be sure that all onboarding efforts do not go to waste.
What Is the Role of HR in Employee Onboarding?
The HR management team is responsible for the onboarding process in the company. They work hand in hand with the onboarding managers and make sure that they are doing their job effectively.
The HR team handles the training session and makes sure everything is in order. They make sure that the employee onboarding process is according to the company's standards even if it means to use advanced tools like facial recognition attendance system.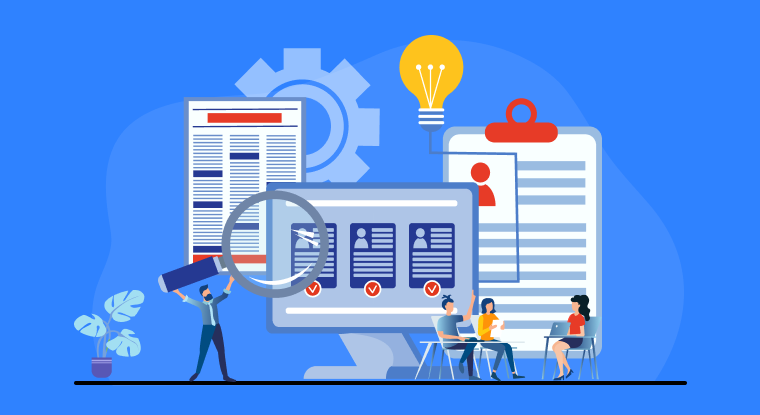 How Can You Tell if You Are Doing Onboarding Right?
Treat your employee onboarding program as an experiment. There are several key metrics that you can use to tell if your onboarding program is working.
1. Employee Retention Rate
You want to make sure that your employees stay with the company in the long run.
A lower employee retention rate is an indication that your onboarding program is not effective. It means that your employees are not satisfied with the program and have decided to look for other opportunities.
2. Closing Time
You also want to know how long it takes for a new hire to settle into their new role. Having a shorter time to close indicates that your employee onboarding program has been effective.
3. Onboarding Metrics
In addition to the metrics above, you need to make sure that your employee onboarding program is effective. Here are the onboarding metrics that you need to pay attention to:
● Employee Behavior - An indication that they know what to do and can perform the tasks that they need to do
● Process Efficiency - An indication that they are able to perform their tasks at an acceptable level.
● Retention - An indication that both the employee and the company are satisfied.
Conclusion
Today, employee onboarding is not just a process – it is a set of policies and programs that help the organization retain good employees in the long run. The onboarding program is an effective way to welcome new hires and make them comfortable in their roles. It helps employees feel that they are part of the company and understand the company's culture. If you are looking to hire people and retain them, you have to make sure that the new hire onboarding process is effective.
Improve your company's employee onboarding process with HRSprout. HRSprout by 500apps is an HRMS software that will help you capture, store, and manage employee data, improving your company's ecosystem. Streamline your HR processes, including employee onboarding, through HRSprout's unique features and analytics. Register for free today to get started.
Why HRSprout
#1
All-in-One HR Management Solution
#2
Employee Digital ID Card
#3
Instant Employee Onboarding Process
#5
Document Management System
#7
Employee Self Service Portal
#8
Agile Attendance Management Tool
#9
Unbelievable pricing - the lowest you will ever find
#10
Everything your business needs - 50 apps, 24/5 support and 99.95% uptime
Join the SaaS Revolution
All-in-One Suite of 50 apps

Unbelievable pricing - ₹999/user

24/5 Chat, Phone and Email Support