10 Best Features of HR Software for Business Automation
HR software is changing the business dynamics with excellent automation tools. The enormous manual chain of the HR team has gained a significant boost in their administrative functionality and recruitment tasks. HR software like HRSprout has accelerated the everyday process with automation. Various fortune 500 companies use enterprise software to optimize multiple processes and improve performance. One can't deny the reality that the success of an enterprise relies on the effectiveness of employees and the active involvement of HR in search and recruitment operations.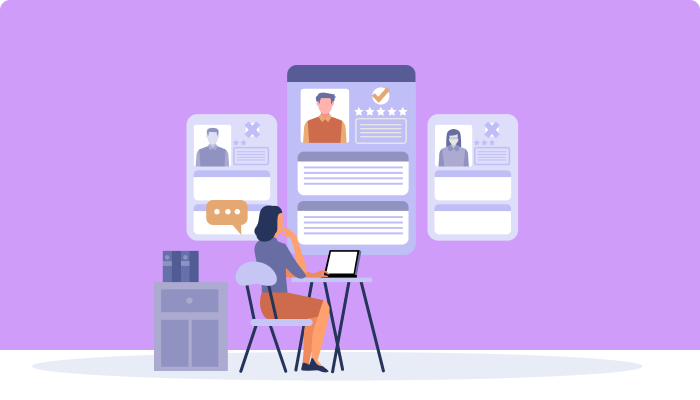 The HR team deals with various vital tasks essential for the efficient functioning of an organization. Everything from recruiting new talents, verifying documents, tracking employee management, payroll, and various other admin tasks are handled by the HR team. The worldwide shift to remote working post-pandemic has burdened the HR system more than ever. HR managers have to cope with such a humongous amount of workload daily. However, modern technology has empowered an excellent advancement in the HR landscape.
What Is HR Software?
The HR software covers pretty extensive business functionalities. It encompasses evaluation, recruiting, cultivating, retention, attendance management, and so much more. Integration of specialized HRM software with the business systems provides a centralized repository that helps optimize every aspect of the organizational management process. This software is specifically designed to enable collaboration between work and HR department operations. It helps the organization attain maximum profitability and reduce risk factors and costs associated with the hiring process.
HR software enables digitized processes that help businesses manage core HR operations. The software comprises the right combination of functionality customized based on business requirements, size, and industry. The software suite enables companies to understand workforce operations and performance reporting altogether. They modernize and transform the entire employee life cycle.
How to Choose the Right HR Software
Choosing the right HRM software for your company can be a tedious task. Don't worry; we have got you covered. The following list of must-have features in HR software can help simplify the answer to the complicated question.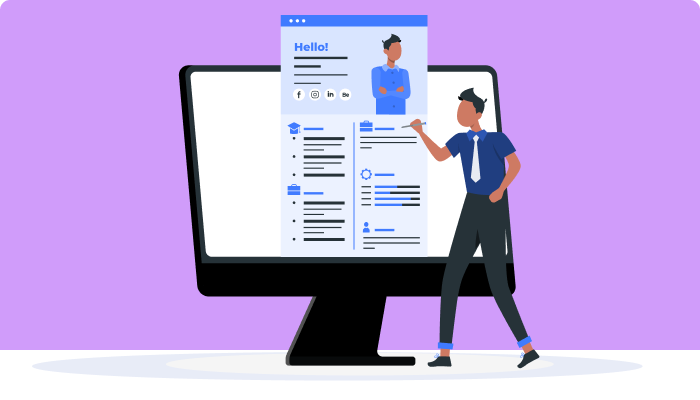 10 Best Features of HR Software
Moreover, let's discuss the key features that set HR software apart:
Search & Recruitment
Modern HR software can facilitate the integration of data analysis within everyday business operations. Cloud-based software can make the hiring process simpler with predefined workflows. The ATS or applicant tracking system can simultaneously search, shortlist, accept, reject, or streamline applicants based on client-defined criteria. This helps shorten the turnaround time to fulfill job openings and also saves valuable resources reserved for the placement process.
Employee Management
The software can help organize and store various types of employee data such as documents, position, starting date, attendance management, bank details, salaries, tax details, insurance plans, and much more.
Payroll
HR software like HRSprout can easily handle all the payroll functionality, such as calculating salaries, withholding tax, managing deductions, allowances, benefits, overtime rates, etc. All the calculations are derived based on set formulae as per the organization's rules. It is one of the most valuable features of the software as payroll automation lifts off the enormous burdens of the HR team.
Workflows
Pre-defined workflows or customized flow charts allow organizations to automate repetitive tasks and boost the efficiency of the management team. The intuitive interface facilitates data management, sending automated responses, recording audience feedback, customer data analysis,etc without any manual interruption.
Leave Tracking
Attendance tracking or leave entitlement can be a tiresome job through the traditional HR management system. However, the HRM software can precisely control administrative tasks such as leave approval, leave encashment, and track the total no of leaves used/unused per employee. It can also track absenteeism and thus shorten the process cycle of employee management drastically.
Performance Evaluation
According to recent employee welfare reports published in New York Times consistent performance evaluation is one of the most effective steps leaders can take to encourage employee contribution toward brand success. HRM software helps simplify the process by tracking the KPA and KRA of every employee. It empowers the authorized person or leaders with more transparency and unbiased assessment of staff members. The software also enables managers to track productivity and enhance skills through organized training and knowledge management portal.
Employee Training
In the ever-changing world of evolving technologies every employee needs to constantly upgrade his skillset. Advanced HRM software can help identify the gaps and guide individuals to take necessary steps that can help meet their career goals. It is predicted that soon the Ai powered HR software will become an indispensable tool that enables candidate assessment, learning improvement, compliance, and automation of every aspect involved in business operations.
Employee Benefits
HRM software allows HR managers to manage employees, elaborate plans, configure eligibility rules, and promotions, and manage compensations. The software provides a self-service portal that integrates accounting, benefits, and compensation costs.
Talent Retention
The robust automated tools help develop effective retention strategies. The software can highlight relevant analytics information that includes behavioral patterns and progress records of every employee. The AI-powered algorithm can forecast possible resignations with embedded feedback reports that can help devise plausible solutions.
Data Management & Analytics
AI-powered analytics can help process data in real-time. It is easier to use than traditional excel and can generate reports based on given criteria. It entitles HR managers to more productive time on routine tasks in the business world.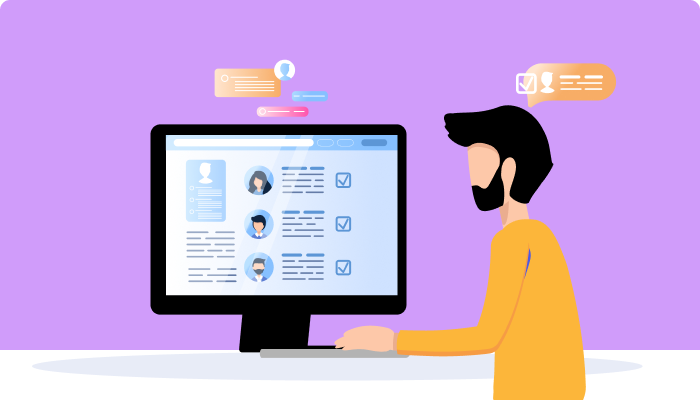 How Does HR Software Benefit Business?
If your organization has a diverse workforce with HRs managers struggling to perform their tasks or analyze employee performance, then HR software is the only key that can solve your problems. It can help simplify the tasks under the HR system and improve overall revenue generation through efficient employee management.
Reduce the number of employees required to manage an organization and help recruit the best from the candidate pool.
Upgrades your enterprise system enabling instant ease in day-to-day processes and operations.
Revolutionize workforce management with a unified process that allows controlled access to information with role-based protocols.
Offer specialized content or data that enables businesses to remain responsive and connected. Data can be viewed in the interface in accordance with needs.
The sophisticated software can help hire talented employees and boost operational efficiency.
Manage and operate the entire workforce at the tip of your fingers. The software efficiently integrates key aspects of business, such as finance, HR, and sales, helping brands gain security and innovation.
Get started with the leading HR Software today! Sign Up 14 Day Trial
Final Thoughts
AI combined with machine learning and advancement has presented the HR system paves the way to a new set of tools that can drastically decrease the time spent on routine tasks. They can help channelize the focus on developing expertise and business improvements. The HR software can help leverage the power of technology to improve administration and implement automated processes. Entrusting appropriate HR software can contribute immensely to the company's success and future growth. It can enhance the productivity levels of employees and lift your brand image in the marketplace. However, before finalizing the right HRM software for your company, it is essential to identify the basic requirements and objectives of your organization. Discuss the HRMS goals, benefits, and shortlisted options with your colleagues. Remember that you need to focus on automated processes, insightful reports, efficient performance management, and not just a stunning interface. You can always train your staff to learn the functionalities of the software but you can't invest additional resources to constantly upgrade the software to match the needs of the evolving marketplace.
Why HRSprout
#1
All-in-One HR Management Solution
#2
Employee Digital ID Card
#3
Instant Employee Onboarding Process
#5
Document Management System
#7
Employee Self Service Portal
#8
Agile Attendance Management Tool
#9
Unbelievable pricing - the lowest you will ever find
#10
Everything your business needs - 50 apps, 24/5 support and 99.95% uptime
Join the SaaS Revolution
All-in-One Suite of 50 apps

Unbelievable pricing - ₹999/user

24/5 Chat, Phone and Email Support