Employee Onboarding - Challenges and Solutions
Before you get into the details of business management, you need to understand what employee onboarding is and how it affects a business. With a better understanding of challenges faced in employee onboarding, we can explore different solutions.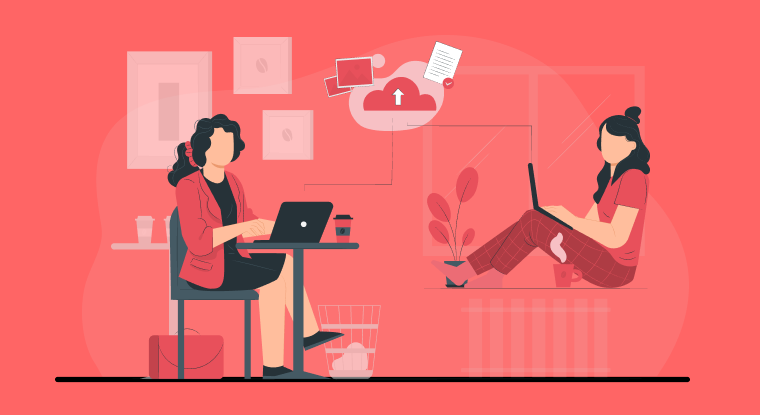 Employee onboarding is defined differently depending on the organization. Although the process is frequently very similar, the duration and tasks required give each onboarding program its own distinctive character.
While some HR managers view the employee onboarding process as nothing more than the paperwork associated with new hires, more knowledgeable and devoted team members perceive employee onboarding differently. Employee onboarding is defined as the full period from when an offer is made until a candidate starts contributing effectively to the company.
From the moment you extend an offer until the person begins to perform their job duties truly, this period is known as onboarding. Companies often face difficulties during this onboarding process because all their processes aren't streamlined. Creating a workflow manually can be extremely difficult. This is why companies rely on smart digital tools such as HRSprout from 500apps.
It is an all-in-one HR solution that considers all your HR needs and makes life easy. This software does all of that automatically, whether it be processing, such as onboarding, briefing, or presentations. All the employee has to do is get logged in, and this AI HR will take the rest.
You might already be aware of the issues that can occur during employee onboarding, such as lackluster briefing, lack of morale-boosting presentations, misleading job descriptions, etc. These issues lead to the low morale of the employees, and they don't feel inspired enough to contribute to your system. This article will help you properly understand the solutions to tackle these challenges.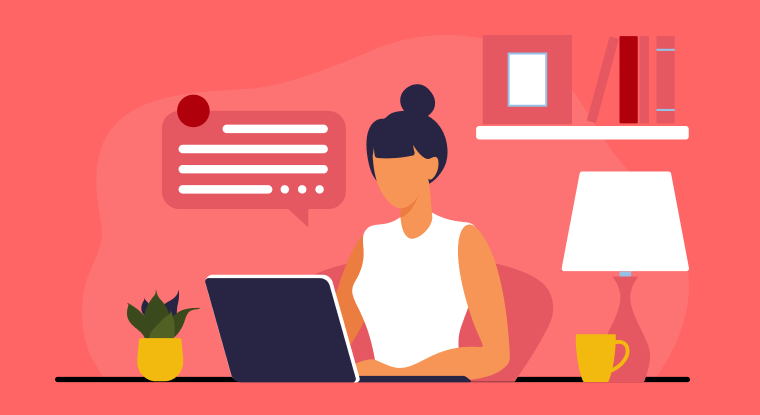 What is Employee Onboarding?
The procedures used to incorporate new hires into the company are called "onboarding." They contain exercises that enable brand-new hires to finish the new hire orientation process and learn about the company's structure, culture, vision, mission, and values. The onboarding process can last one or two days for some firms, while it could take many weeks or months for other organizations.
Orientation and onboarding are frequently mistaken terms. While onboarding is a full process, including management and other employees, and can continue for up to 12 months, orientation is a crucial step for completing paperwork and other everyday activities. It becomes the job of the human resources management systems (HRMS) to guide these employees through this entire process.
All new hires receive onboarding, but the caliber of the onboarding matters. Too frequently, onboarding involves handing a new hire a stack of paperwork and having a manager or HR specialist show them around the workplace while randomly introducing them to people. However, when onboarding is done well, it creates a basis for both the employee's and the employer's long-term success. It can boost output, foster engagement and loyalty, and support staff members' early career success in the new company.
Some businesses prefer to start the onboarding procedure after the offer has been accepted but before the start date. Employers may want to create plans to introduce new hires to the company under certain circumstances. Companies follow steps such as inviting the employee (and possibly their family) to a facility tour (this visit may include a house-hunting trip and community tour if relocation is involved). Another step is sending or emailing the corporate information to the employee, such as the organizational structure, the benefits offered, and company literature.
With an attendance tracker that teaches them self-discipline, candidates' attendance must be kept up to give them a good start. The purpose of new hire orientation is to introduce the new hire to the company's structure, vision, mission, and values; review the employee handbook and highlight key policies, complete the necessary paperwork for new hires; review pertinent administrative procedures, and provide the required training.
If feasible, spread this process over a few days or weeks to avoid overwhelming a new hire with knowledge. Through the help of an hrms such as HRSprout, foundation building for these employees is also promoted to set the table. Throughout the onboarding process, an organization's unique pillars of culture, mission, employee value proposition, brand, and other relevant foundations must be lived and conveyed consistently.
New hires will not absorb this in the first week or first month; learning and applying will take many months. Identifying the enduring values and aspirational goals unique to the organization will help guide the development of an onboarding program.
What Are the Common Challenges in Employee Onboarding?
The employee onboarding can be an easy process if done correctly. However, it can have a lot of negative consequences if it isn't dealt with properly. Here is a list of some of the challenges in employee onboarding.
Excessive Information on the First Day
On their first day, new employees commonly experience overwhelming feelings. They may not know anyone, the culture is strange, and they are still unsure of what to anticipate from the job, the organization, or their responsibilities. It truly resembles the first day of school for adults.
As a result, overloading people with information throughout the onboarding process is one of the biggest faults because it might be exhausting. While it can be tempting to give a new recruit everything on day one, this strategy can lead to a bad experience and even cause someone to leave.
Lack of Elicited Feedback
The failure to obtain new hire feedback is another aspect of the onboarding process that needs to be addressed. This should be done after about a month because the procedure can be modified and developed to meet the demands of the organization and the department.
What did and didn't work? You might be startled to learn that some of your better ideas might have had the opposite effect of what you were hoping for—they might have produced uncertainty or fear.
You can offer comments and observations about new hires using various methods, including online tools and submission boxes just for HR. The hr software could take these problems away easily.
Unclear Goals
It's normal for newly hired employees to lack clarity about their roles. About half of employees say they understand what is expected of them, leaving the other half to question what they are supposed to be doing or, worse, to worry that they are being evaluated right away.
During the onboarding process, the ideal moment is to be transparent about expectations and how they will be measured and evaluated. HR and the management are responsible for outlining the role and the expected responsibilities in unambiguous terms. As proven by proper record management, there is no room for doubt about this situation's function or requirements.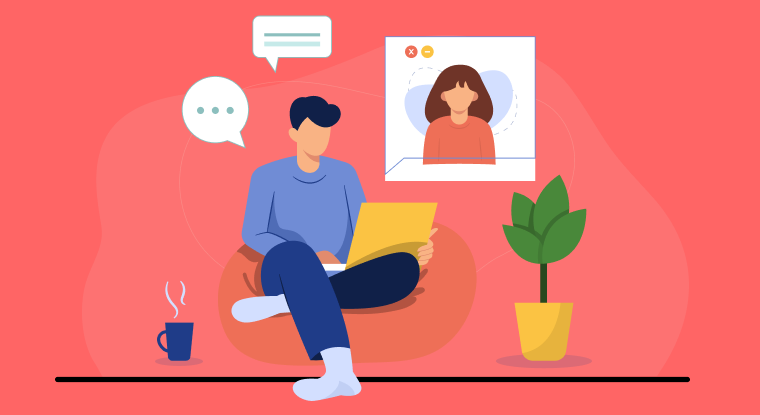 How Does Modern HR Solutions Resolve These Challenges?
Without a dashboard that enables users to access what they need when they need it and transfers data between systems, recruiting, onboarding, training, payroll, and performance systems are ineffective. HRSprout brings you the most user-friendly and easy-to-use dashboard that solves all these issues instantly.
A streamlined dashboard and user experience can engage your team and promote improved decision-making. Thankfully, outdated HR systems have been replaced by cutting-edge technologies that expedite essential HR procedures with streamlined workflows and user-friendly interfaces. Modern HRMS solutions are adaptive to business needs and don't need to be customized. Features are designed to integrate seamlessly into regular operations and streamline processes such as approval cycles.
Modern HR system such as HRSprout eliminates the hassle of manually onboarding employees. They make the process simple for the HR department by providing them with templates and presentations that they can use for their new employees. With a proper schedule, these digital tools help hrms app members determine how much information is necessary for a single day so that it doesn't overload the employees.
Moreover, issues such as lack of feedback are subverted as these HR solutions provide the management with questions that elicit easy responses from employees. They help break the ice and allow the employees to settle in easily. As for the goals, these digital tools help establish and break down rules into different segments, allowing for better understanding between the employees.
These HR solutions cover all the vital elements of the employee onboarding process and ensure smooth sailing across the business. Modern HR technology offers user-friendly dashboards of data tailored to each user's needs and streamlines key procedures within a single system.
Conclusion
Dashboards from digital HR tools provide an easy way to monitor KPIs, such as skill shortages, make better decisions, and quickly access vital location-based safety data. To assess their existing condition and make future plans, HR departments nowadays need data. If you are a business owner and see these possible challenges in the employee onboarding process, then wait no longer to HRSprout from 500apps for the best pricing and features available. Much like your business, your life will transform within days, and you will see the visible improvement you weren't aware was possible.
Why HRSprout
#1
All-in-One HR Management Solution
#2
Employee Digital ID Card
#3
Instant Employee Onboarding Process
#5
Document Management System
#7
Employee Self Service Portal
#8
Agile Attendance Management Tool
#9
Unbelievable pricing - the lowest you will ever find
#10
Everything your business needs - 50 apps, 24/5 support and 99.95% uptime
Join the SaaS Revolution
All-in-One Suite of 50 apps

Unbelievable pricing - ₹999/user

24/5 Chat, Phone and Email Support