10 Best HRMS System Features
Get insights into the 10 best features to look for in HRMS software in 2022.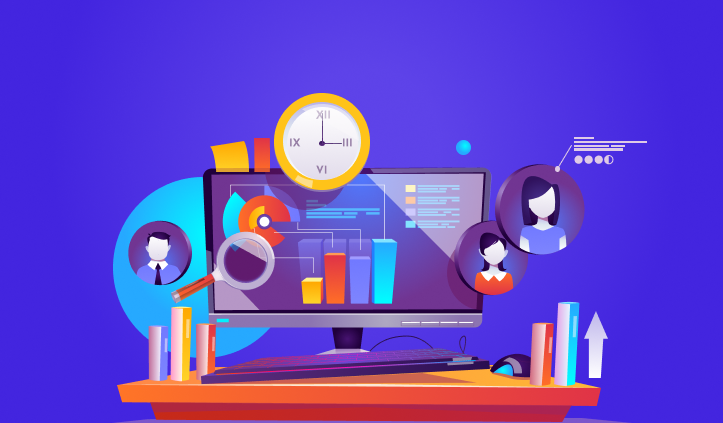 Having the right HRMS system will make the work of the HR team much easier yet more effective. More importantly, the workforce of any organization will be able to deliver more meaningful work resulting in greater profitability for the organization as their performances are being tracked and their benefits effectively monitored, as further emphasized by Forbes.
We intend to show that all organizations can get the best from their employees even as the workforce grows in 2022. We have carried out our research and tested different HRMS systems to allow businesses to sieve through the ton of available options and quickly make informed choices to move their businesses forward in 2022. Via our research, we have developed essential features to look out for in any hrms expected to produce excellent results.
When you know what to look out for, you are sure to make the best choice of HRMS system to suit your organizational goals. This article will educate you about the ten best features to look out for in hrms app software in 2022.
10 Best Features to Look for in HRMS System in 2022:
1. User Interface and Intuitiveness:
Ensure that any HRMS system you consider in 2022 has a very user-friendly user interface. It is also very important that the software is highly intuitive and requires no vigorous training to grasp its workings and operations. A good example is HRSprout. It has a very friendly interface and features like a facial recognition attendance system that allows users to get a good grasp with minimal prior information.
The software is expected to make HR processes easier and faster, and it is only counter-productive to find it hard to use the software in the first place as an employee or HR manager. It is best if the HRMS system of choice is simple and very familiar rather than having software that looks "cool" and sophisticated. Intuitiveness stems from the simplicity and familiarity of the interface because then you wouldn't require training to find your way around making use of the software. Also, if it looks like what you are familiar with then you are confident of finding your way around it.
2. Provision for Absence and Leave Management:
Tracking the leave and absence of employees is an essential feature to look out for in 2022 because doing it manually can be very difficult as the number of employees increases.
As part of the value offerings of any top HRMS system, requesting leave via employee leave management gateways and declining or accepting them through manager portals is an essential function to look out for. Further, the software must be able to track overall leave hours.
Finally, it should be able to factor all these data into the benefits calculation processes based on company policies. The best HRMS system helps to simplify all these processes.
3. Performance Tracking and Management:
Effectiveness is measured by the relative amount of resources it takes to achieve set goals. In line with this, any HRMS software must measure the effectiveness of all employees by tracking their performances. As shown in this Image, The best HRMS system out human capital management into consideration because it is very important.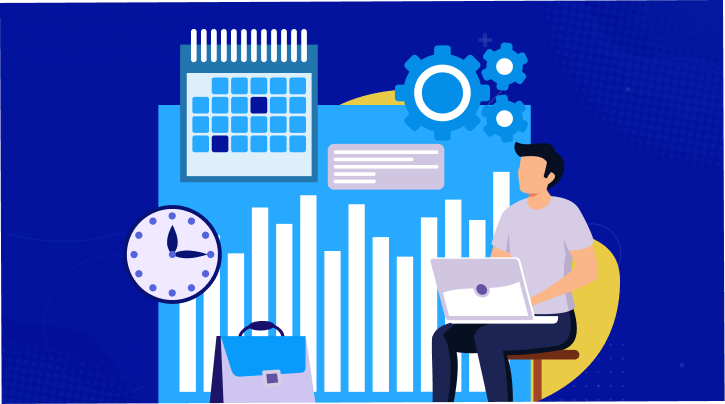 Features that help to accurately record overall goals relating to set tasks and appropriate milestones that indicate progress should be looked out for. These features help to take out the guesswork in managing employee individual performance. Ultimately, the company's performance goals can be approached with an efficiency-oriented approach.
Performance management modules are often present in the best tools and software to implement this functionality. According to the Harvard business review, job satisfaction which ultimately leads to greater performance, hinges on the quality of relationships. The best tools have features that allow individuals to manage personally.
Also, features like a quicker feedback system, performance reviews, and goal setting can make the process more efficient.
4. Automated Benefits Management:
Benefits due to employees are one of the most important topics related to human resources. The right software should be able to automate the analysis and calculation of employee benefits.
Features such as automated deductions, a centralized system, and an air-tight security system are needed for this functionality. All perks that come at a cost should be deducted automatically to avoid short-changing the business. Also, only authorized personnel should have access to such information.
Integration with other systems is also crucial. Employee data and information relevant to benefits analysis and calculations can be exchanged securely and seamlessly. All of these work together to reduce the HR team's pressure drastically. Benefits calculations are often routine processes that can be automated with the right systems.
In doing this, the software should also consider the regulations and guidelines governing which benefits employers are obliged to pay. The legal considerations should strictly adhere. Furthermore, other factors such as tax and insurance should be factored in properly to avoid errors in calculation.
5. Employee Self-Service:
Employee self-service contributes largely to ease of use. The feature allows the employee to have access to certain portals of the software to make certain changes and entries about their work details.
HR processes need employee data, and they are always changing as time goes by. HRMS system is stepping in to help reduce the complexity of the procedures, and employee self-service is a singular way through which about half of these concerns can be taken care of.
Ranging from work hours to personal information, this feature ensures that employees do not need the direct attention of HR personnel or the team for every little activity. It helps streamline the work processes leading to easier work processes and greater efficiency.
Whenever any employee data or information is needed, they can easily go through the employee self-service portal to input it personally. Furthermore, the employee can access their documents and information via the same platform. With employee self-service as a functionality on the HRMS system of choice, the HR team stands to gain easier benefits enrollment procedures, online HR documentation, payroll viewing, and printing, amongst others. The employee can handle all routine processes that lack strategic decisions from the HR team.
6. Accurate Data Reporting:
Data is expected to back all decisions and strategies in this new age, and the stakes will only get higher in 2022. If an HRMS system allows for employee self-service, tracks work hours and performance, and increasingly gathers data. Then it needs to present this data to enable it to make strategic projections and decisions about employee management.
Important functionality is being able to report the enormous gathered in a visual way that makes sense. This visual interpretation would require diagrams and charts that can be easily glanced through.
By merely looking at the report pages, one can make useful deductions and projections. For instance, the benefits of employees and their payroll would make more sense when viewed on a graph.
Also, any HRMS system of choice must be able to carry out automatic additions and subtractions as changes have been made to employee data and financials because what good is it then if you have to input those manually.
7. Work-Hour Tracking:
The best software indicates when employees are active and track their work hours. Conversely, it means periods when employees are absent or on leave. Clock-in and clock-out features must be present to aid this automatic work hour calculation.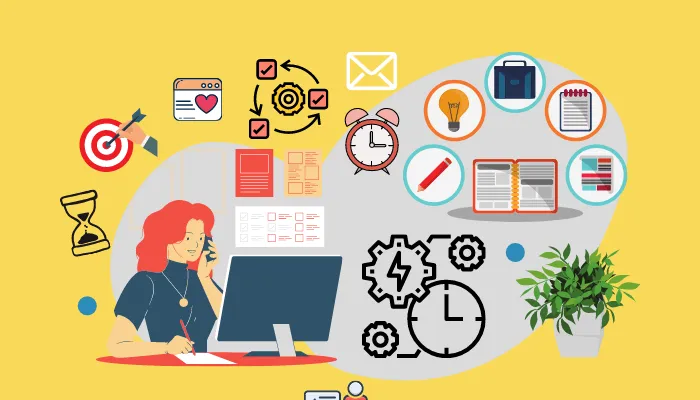 Timesheets should also be reviewed and approved all on the same platform. More importantly, they should integrate the functionality with payroll systems and other Human Resources management systems.
Making provision for work hour tracking and attendance tracker makes it very easy for workers to be duly compensated for the work hours they put in. Likewise, companies can be sure they're getting value for their money. Productivity gains are also up for grabs with work hour tracking, as efficiency can be tracked by measuring the output with corresponding work hours. This way, the organization can re-evaluate how to increase efficiency.
Adequate data, which can be used to calculate billable hours, payroll and tax projections, etc., can be obtained due to this feature.
Errors can also be reduced greatly in manual input of work hours and timesheet review and approval. The gains are numerous, and that is why you should ensure an HRMS system has the functionality before subscribing to it.
8. Comprehensive Company Database:
The software should serve as a reservoir for all essential company data and information. The software should be able to contain as much data as possible. The feature also makes it easy to enter that information via easy input fields.
If you care about eliminating redundancy in your work operations, You should find a comprehensive company database on the record management tool in the HRMS system. The software should be cloud-based.
In addition, the comprehensive and centralized company database should be automated. It implies that single changes made from the authorized channels or portals should reflect the entire system, again taking away redundancies.
9. Notification Reminders:
Notification reminders are important for measuring performance and work progress. It can access work per time and make the right corrections to ensure that a work in progress is headed in the right direction.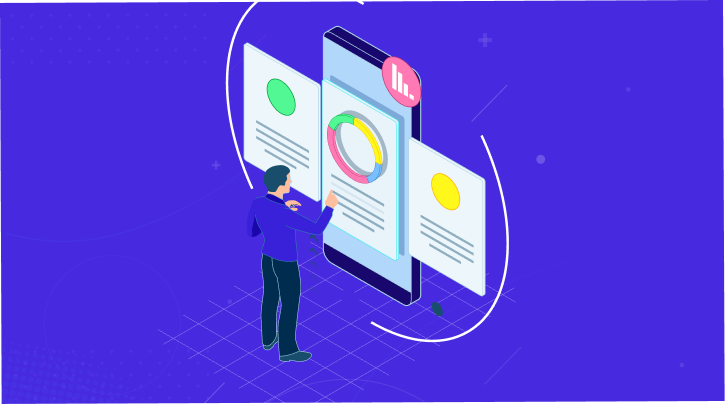 It would help if you looked out for the notification and reminder features in the HRMS system. It should be able to keep all departments and individuals aware of facts, work progresses, and vital information as they unfold in real time. This feature, of course, cuts down the time it takes to report all these updates manually. It also allows for taking quicker actions.
Furthermore, team leads and project managers can inform the other employees about deadlines and upcoming events. This helps to boost employee engagement and performance.
10. Flexibility:
The right tools should be accessible across multiple devices. It should be highly responsive and compatible with different operating systems.
The workforce is growing, so individuals' preferences continue to differ widely. Yet, the agitations for inclusion and acceptance continue to grow daily. This is why it is important to ensure that whatsoever is adopted by the company is acceptable to the majority. The software must be compatible with Android, iOS, Windows, macOS, etc.
Final thoughts:
HRMS system helps to streamline company HR processes to ensure effectiveness, but some features like multiple workspaces are responsible for how effective this software performs. It is important to know these features and look out for them when looking to make a choice.
An HRMS system solution is expected to make life easy for your HR team and the organization. Knowing this should help you know where to look more easily. Any task that still appears repetitive and cumbersome should hint to you that a certain feature is missing. The software should streamline the processes.
In 2022, you should look out for only an HRMS system that pays attention to employee engagement by measuring work hours, leaves, and absent periods.
Why HRSprout
#1
All-in-One HR Management Solution
#2
Employee Digital ID Card
#3
Instant Employee Onboarding Process
#5
Document Management System
#7
Employee Self Service Portal
#8
Agile Attendance Management Tool
#9
Unbelievable pricing - the lowest you will ever find
#10
Everything your business needs - 50 apps, 24/5 support and 99.95% uptime
Join the SaaS Revolution
All-in-One Suite of 50 apps

Unbelievable pricing - ₹999/user

24/5 Chat, Phone and Email Support