Best HR Software for Small Businesses
Do you have a small business but still need to manage your employees? The simplest solution may be the best. Check out these HR software's for small businesses.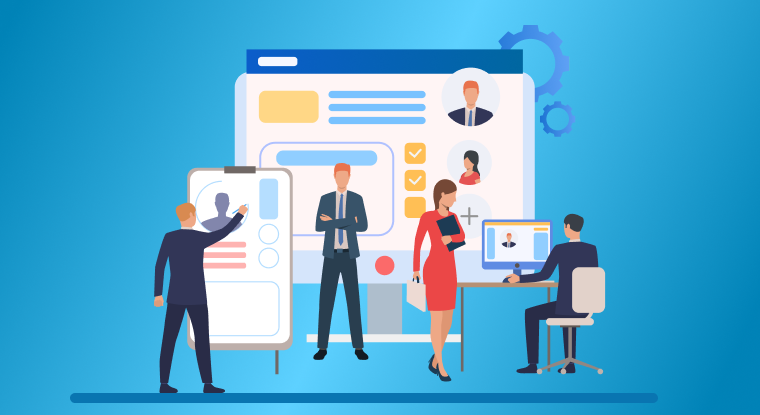 Managing your employees' activities, tasks, and operations involves a lot of effort, resources, and time. Business owners or human resource managers must ensure every employee carries out their activities as and when due. The need to provide proper supervision, assign tasks, and keep an accurate and updated record of your employees has necessitated the need for a platform or server that is easy to use and functional.
Software developers have come up with HR software to enable employers and managers to handle their staff's affairs efficiently. Since employees are an integral part of the organization, their general well-being translates to their output. There is the need to keep an accurate record of your employees, monitor and measure the efforts of your employees towards actualizing the organization's goal, ensure the right people handle the right task, create an enabling and interactive work environment for your employees and a host of other Human Resources related operations. Small business owners have a smaller staff compared to large organizations. However, the growth and development of your business solely depend on these individuals; there is a need for proper monitoring. To ensure adequate monitoring, I will recommend using HR software.
The Best HR Software
HRSprout:
A human resource information system software. This software enables you to keep updated and accurate data, information, and record of your employees. It gives you the tools to capture, store and manage employee data, documents, leave and attendance management, workspaces, automation, and reports.
HRSprout is unarguably the best Human resource management software to assign tasks to your employees and monitor their progress. There are a few hands-on decks for small businesses to help carry out the numerous functions. Without proper monitoring, the employees expend too much time on a particular task, with others lying unattended.
This HR system allows you to organize your payroll and other payments. With HRSprout, the issue of over or underpayment of salaries does not occur; everyone gets paid what they deserve. In addition, you can keep track of individual leave (holidays) under leave management, bonuses, and allowances, receive notifications and do what is necessary.
HRSprout has simplified the entire human resource management systems software. With a token of $14.99, you can have unlimited access to this software.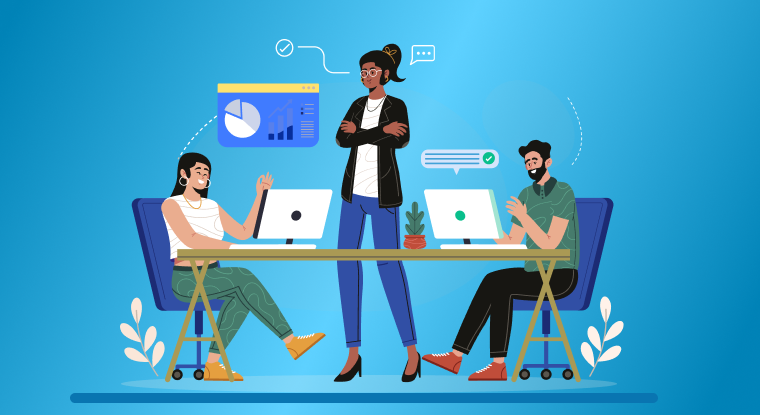 Monday.com:
An employee database management software for task and time tracking. With this software, you can schedule and monitor your employee's work progress to identify the challenges they encounter and their accomplishments.
The tool allows you to generate reports on key performance indicators (KPIs), receive prompt feedback from your teammates, and make necessary adjustments to the task at hand.
Monday.com has an automated reminder feature to track the time you allocate for a task and inform the employee when the work is due for completion.
Workday:
An HR system that offers its pricing plan upon request; whatever your business size is, they have a pricing plan for you.
This software has an intuitive and user-friendly design interface. Workday is easy to navigate and assign tasks to your employees. Therefore, I would rank the software high in usability and user experience.
Workday has head-count visualization, financial trend analysis, and regulations support tools.
ZohoPeople:
Allows you to manage all your Human resource-related processes on a single dashboard. In addition, Zoho people make it easy to create shifts, swap shifts and perform periodic rotations among your employees.
This software has a database management system that allows you to set up and manage all employee records in a central location. With the onboarding dashboard, you can create a recruitment portal to assess new employees and familiarize them with the working environment. Other features include status-view reports, customizable workflows, and checklists.
ZohoPeople allows you to tailor the software to your business needs. For example, you can automate the payment, calculation, and submission of payroll taxes to the government for accountability and transparency.
Connecteam:
llows seamless communication with your employees, assigning tasks, and remotely training senior and new staff.
Connecteam is available for mobile and desktop versions. The software is best suited for organizations that operate remotely, where the staff members work from different locations.
There are several customizable features on connecteam. Its features include a searchable company directory, time management, organizational charts, training and onboarding capabilities, a company library, and online forms. Besides its free trial, Connecteam has a paid subscription plan that starts from $39 per month.
SAP success factor:
This HR software is suitable for small businesses due to its free trial and reasonable entry price.
SAP SuccessFactors offers a flexible employee survey and feedback tool, role tracking and monitoring dashboard, customizable impact reports, notifications, and employee rewards programs.
This EMS tool offers various modules, and the meshing process from one module to the other is usually clumsy. However, the SAP success factor is suitable for small businesses and worthy of being ranked among the HR management software for small businesses.
Conclusion:
Human resource managers and business owners are now adopting software and tools for their organizational activities and operations. Managing the employees could be a difficult task; however, multiple workspaces software such as HRSprout will help achieve an organized and functional working environment that will translate to greater output.
Why HRSprout
#1
All-in-One HR Management Solution
#2
Employee Digital ID Card
#3
Instant Employee Onboarding Process
#5
Document Management System
#7
Employee Self Service Portal
#8
Agile Attendance Management Tool
#9
Unbelievable pricing - the lowest you will ever find
#10
Everything your business needs - 50 apps, 24/5 support and 99.95% uptime
Join the SaaS Revolution
All-in-One Suite of 50 apps

Unbelievable pricing - ₹999/user

24/5 Chat, Phone and Email Support