Top 10 HR Software Solutions of 2022
In this blog for Top 10 HR software companies explore the features of an ideal software and the best HR solutions for your business.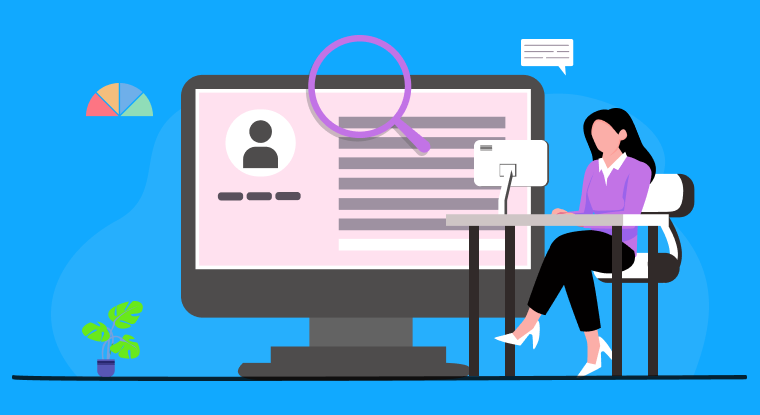 Organizations can manage the whole range of human resource activities with the use of an integrated system called HRMS Software, which automates human resource functions. It offers a solitary platform for handling the complete employee lifecycle, assisting businesses in cutting costs, enhancing time management, maximising productivity, and improving their capacity to draw in, inspire, and keep talent.
Features to Look for in Top 10 HR Software
Look for the following features to choose the best HR software for your business:
Employee Management
Every employee's history, from hire to retirement, need to be manageable with a single click. The system's personnel management component provides automated control over the whole employee lifecycle with real-time data, enabling users to accomplish their goals more quickly and even foresee future labour requirements.
Recruitment Management
Finding potential candidates and bringing the best to your company is not an easy task, but comprehensive HRMS system can help human resources professionals streamline the entire recruitment process from job posting to onboarding. When hiring, businesses can post job openings on multiple websites and social media channels, and manage external recruiters while using an applicant tracking system (ATS) to accept or reject candidates based on predetermined criteria automatically.
Time & Attendance Management
It is challenging to keep track of everyone's in and out times in accordance with business regulations. Software for human resource management (HRMS) performs scheduling, attendance monitoring, and staffing needs compliance functions. These HRMS platforms enable scheduling people across divisions, locations, or projects. Numerous applications also notify workers when staffing levels are insufficient or their schedules change.
Payroll Management
It takes a lot of labor to manage taxes, benefit plans, payments, and calculations without making a mistake. This function can help in the supply of accurate financial records for employees, including information on their salary, bonuses, incentives, benefits, and net pay. By automating with HRMS software, payroll software may expedite financial workflows and make payroll processes simpler for the employer.
Learning & Development
Each employee develops with or within the business. Businesses today put a lot of effort into helping employees learn and hone both soft and hard skills. To offer employees training material, a workforce management platform can interface with a learning management system (LMS). A customizable LMS can provide possibilities for uploading additional materials as well as preloaded educational resources. The LMS can also connect to outside programmes that oversee employee certifications and record them for your company.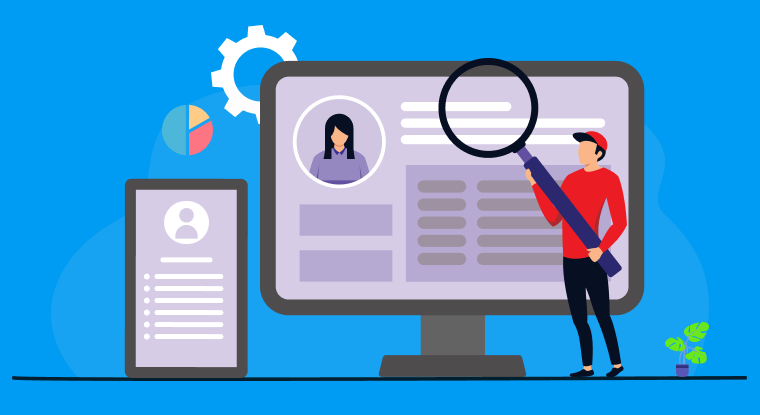 Top 10 HR Software Solutions
The aforementioned features will be surely present in these HR software solutions. Read on to select what fits with your requirements the best:
HRSprout
One of the top 10 HR software in India is HRSprout, it is excellent for managing your human resources. It is easy to use and very pleasant to users. The software is very reasonably priced and is frequently updated with the newest features.
Key features includes utilizing the visual designer to define onboarding and exit procedures and manage employee information. Face recognition, time tracking, and activity monitoring are all features of the built-in attendance tracker. The management of leaves is simpler than ever; happy days, sick days, and casual leaves are all in order. Share contracts and documents - group or public
Pocket HRMS
A modern cloud-based payroll and human capital management solution (HRMS), one of the top 10 HR software companies, formerly known as Pocket HCM, combines the advantages of the cloud and mobility. Payroll process automation ensures hassle- and error-free payroll and tax calculations. This Hire to Retire HR solution gives you the advantage of streamlining your everyday tasks while maintaining the pleasure in HR. It is easy to use across devices and has a wealth of capabilities. Best for small and mid-sized firms in India that use cloud-based HR and payroll software to streamline payroll procedures.
HR Cloud
SMBs may track employee data, sick leave, perks, and vacation time with the help of one of the top 10 HR software solutions HR Cloud, a cloud-based employee tracking and reporting platform. Employees can access a self-service site to manage their requests and vacation time with the help of HR Cloud, which was created to make it simpler for HR staff to access, manage, and analyze employee information from anywhere.
Personio
The recently introduced top 10 HR software category of People Workflow Automation is a component of Personio's objective to assist businesses in eliminating delays and seizing opportunities with improved people processes. Personio offers a single software solution for all essential HR functions, including payroll, hiring, and personnel administration, and it guarantees automated cross-departmental workflows, seamless interfaces, and adaptable HR reports.
Monday.com
Monday.com Product managers may plan and organize their work more effectively with the aid of Work OS, an open platform. Monday.com, top 10 HR software is adaptable enough to meet your ideal processes, no matter how particular they are, thanks to its robust productivity features like Gantt, timeline views, automated notifications, dependencies, and third-party apps. The platform also effortlessly interacts with the programmes you already use and is easy enough to use that your complete team can install it in a few hours.
Sympa
The top 10 HR software and human capital management solution is called Sympa. It is equipped with a tool that controls the complete employment life cycle. This programme assists you in keeping track of all of your employee's benefits, professional and personal information, monitoring and assessing employee performance, and staff training. Additionally, you can preserve records of all the candidates who have been shortlisted for interviews. By doing so, you can make the hiring process more efficient and transparent and build a candidate database for future use.
Ceridian
Ceredian is advertised as a people platform that is available 24/7 for the global workforce. Dayforce is a cloud-based enterprise HCM software that powers the future of work by integrating payroll, HR, benefits, talent management, and workforce management. Dayforce assists in delivering experiences that prioritize people, workforce intelligence across the full range of HCM, and global compliance.
Darwinbox
Darwinbox is an innovative and disruptive cloud-based HRMS platform designed for major businesses to find, engage, and develop people. It is a complete, integrated HR system that streamlines operations across the employee lifecycle, from onboarding to exit, and includes modules for performance, leave, attendance, recruitment, expenditure, awards and recognition, and travel.
UKG Pro
A global human capital management (HCM) solution is UKG Pro. With it, users are encouraged to transform their organizations with the help of an HR technology-delivered linked global workforce experience. UKG Pro strives to be the potent HCM package required to generate people-focused results, covering everything from payroll to personnel to service delivery to surveys.
Keka HR
Keka HR helps to enable people. From automating your human resources procedures to developing a motivated and engaged workforce. It helps your business go from good to outstanding. With the ability to adapt, evolve, and scale by working more productively, cultivate a high-performance culture. Keka is a leader in SME HR technology and appropriate for all industries.
Conclusion
The top 10 HR software tools can help your business in a number of ways. They can help you manage your employee data, stay compliant with regulations, and find the best candidates for open positions. When choosing an HR software tool, it's important to consider your business's specific needs. Some tools may be better suited for small businesses, while others may be better for larger businesses. Once you've determined your needs, you can then compare the features of the different tools to find the best fit for your business.
HRSprout is the top 10 HR software because it offers a comprehensive suite of HR tools that can be customized to fit the needs of any organization. The software is easy to use and navigate, and its reporting and analytics features provide valuable insights into HR data. HRSprout also offers a robust customer support system, making it a top choice for HR professionals looking for a complete HR solution.
Why HRSprout
#1
All-in-One HR Management Solution
#2
Employee Digital ID Card
#3
Instant Employee Onboarding Process
#5
Document Management System
#7
Employee Self Service Portal
#8
Agile Attendance Management Tool
#9
Unbelievable pricing - the lowest you will ever find
#10
Everything your business needs - 50 apps, 24/5 support and 99.95% uptime
Join the SaaS Revolution
All-in-One Suite of 50 apps

Unbelievable pricing - ₹999/user

24/5 Chat, Phone and Email Support