An Introduction to Some Attendance Tracker Perks
Attendance tracking tools can help improve employee attendance and leave, as well as act as a communication tool between employers and employees. Let's explore what makes attendance trackers great.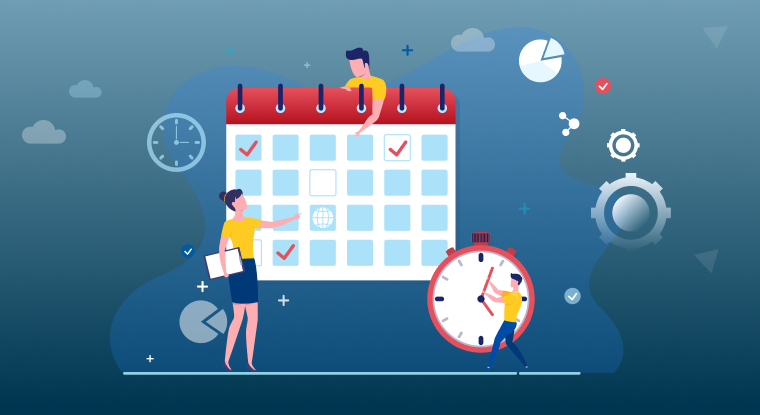 There are plenty of elements involved in a company's HR records, including employee attendance. Unfortunately, it requires so much time and effort that it is necessary for manually manage their leaves and other time details. It's even more difficult when organizing and scheduling company events and activities efficiently.
However, using software for managing the leaves and attendance management records will reduce the paperwork under the HR department. Whether it's your regular working days, holidays, or leave entitlement, tracking them will be much simpler to do. Some extra advantages behind tracking an employee's leaves and attendance are in this blog.
Advantages of an Attendance Tracker
An attendance tracker can be advantageous for an organisation due to the following reasons:
1. Identify Schedule Issues
When using software to track an employee's leaves and attendance, you can easily spot any scheduling issues with the employee. If an employee took multiple sick leaves in a month while going beyond their limit, it's an indication that something might be wrong.
In addition, if you notice an employee who has a lot of vacation leave but is still absent often, it's also a sign of a scheduling issue. For example, you might need to schedule their meetings at times that work well for their schedule.
2. Assist with Payroll
It's important to note that the payroll methods differ depending on whether you're a contractor or a regular employee. As a contractor, tracking your time and attendance tracker shouldn't be that hard since payment is typically given per project.
However, if someone's paid on a salary, then you have to track the working hours. The holidays, sick leaves, and other leaves should be taken into consideration with the total number of working hours, reflecting the amount of money an employee should be getting in a month.
3. Improve Teams' Working Experience
When working for a company, it's essential to get along well with your colleagues and practice better transparency. In fact, it shouldn't come as a surprise that any company would want to have positive employee relations.
Tracking employee leaves and attendance would give hrms and your company a better insight into their well-being. If you discover that a certain employee is having a tough time at home or is just sick, then you can take measures to help them out while aslo heping teams with an informed & planned approach of working.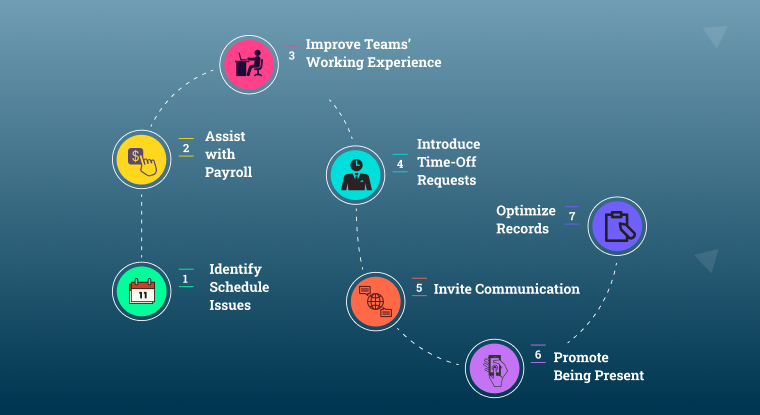 4. Introduce Time-Off Requests
It's really important that employees take a break from time to time and recharge their energy. In fact, when they have time off and are rid of work stress, they can prevent burnout and be much more productive.
To achieve that goal, it's crucial to know when your employees want to take their time off. As the company's HR, you can introduce time-off requests and set acceptable days they can take off through an employee leave management system.
5. Invite Communication
Another great thing about using an employee leaves and attendance tracker system is that it can boost communication within the company. Since the HR manager knows about their employees' schedules and whereabouts at any given time, they can easily access the information through facial recognition attendance system .
Employees can communicate with you if they are running late or can't make it to the office on time, too for you to log onto the system. Any potential errors in their logs can also be a chance for employees to contact you about other concerns they may have through a stricutured Leave & Attendance medium that keeps track of all metrics effectively for access & communication any time .
6. Promote Being Present
Tracking employee attendance usually encourages and pushes employees to be much more present than usual, avoiding absences to have a perfect record. Adding some extra incentives for those with a high or perfect attendance takes it up a notch too.
For example, you can reward your employees who have 100% attendance by giving them some kind of gift or giving them a bonus. The point is that the more often an employee is at work, the more productive they can be, and the more profitable the company can be in the long run.
7. Optimize Records
Making sure that your employee leaves management system is accurate is one way to keep the records efficient and up to date. Using an employee leave management system is the best way to ensure that employee leaves and attendances are in your notes.
There are many scenarios where the records can be helpful, specifically in terms of legal conflict where alibis or evidence might be needed. Providing attendance tracker records as proof will get the issue resolved right away without any hassles later on.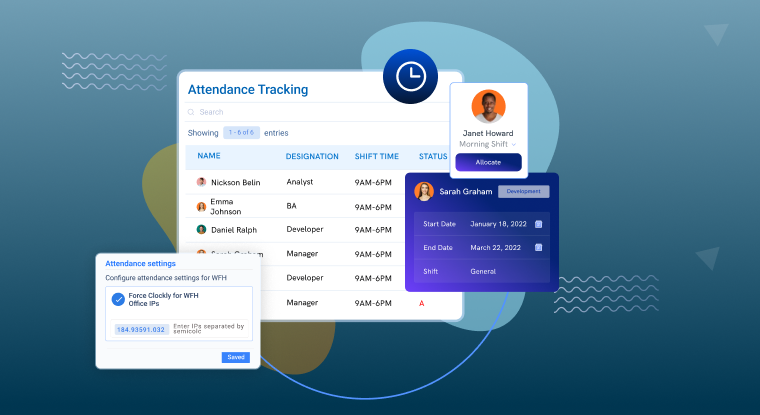 Conclusion
If you're looking for ideal employee leaves and attendance tracker management, it's time to seek out a software solution. Gain better insight and information on your employees while reaping the benefits of a more efficient system.
It's time to look for a software solution if you want the best employee leave and attendance management with an attendance tracker. HRSprout is an HRMS software to streamline your HR processes and better attendance management. Try it out today!
Why HRSprout
#1
All-in-One HR Management Solution
#2
Employee Digital ID Card
#3
Instant Employee Onboarding Process
#5
Document Management System
#7
Employee Self Service Portal
#8
Agile Attendance Management Tool
#9
Unbelievable pricing - the lowest you will ever find
#10
Everything your business needs - 50 apps, 24/5 support and 99.95% uptime
Join the SaaS Revolution
All-in-One Suite of 50 apps

Unbelievable pricing - ₹999/user

24/5 Chat, Phone and Email Support