HR Software Uses: 8 Reasons Why You Need HR Software for Your Business
HR software has revolutionized how HR departments work in the modern era. There are various types of HR tools in the market. HRSprout is one of the reputed and reliable ones that can streamline HR duties.
Over the years, the job of HR has become more taxing. Organizations have begun expecting a lot of things from their HR departments. As a result, HR teams have to sweat it out to meet the expectations of their superiors. Manually handling so many different responsibilities may seem impossible. However, a suitable HR software to streamline these tasks and responsibilities would help your HR department.
There was a time when using the right hr software was considered an unnecessary cost for a company. However, various HR tools have become integral to every industry in this modern, fast-paced world. As a result, small and medium-sized companies have also understood HR tools' importance and realized the different reasons to use such software. In addition, these tools help streamline the HR team's duties and save the time and effort they can use in other important tasks. Thus, it is a win-win situation for the HR department and the organization they work for.
What Is An HR Software?
You may consider HR software as an umbrella with all types of business tools to manage the job of the HR team and employee information under its care. To keep it simple, HR software is a technology or digital solution that helps manage and optimize daily HR responsibilities. In other words, such tools help the HR team allocate their resources and time in such a way that it helps them become more profitable and productive.
Once the different aspects of the HR department are combined into one place, it is simple and possible to get a complete overview of a company. It also helps in streamlining the lengthy processes and improving the decision-making factor. Top 8 Reasons to Have an HR Software in Your Organization
Reasons for Using an HR Software
Several companies still wonder why they use suitable HR software for their HR department. However, there are several reasons behind the use of such tools. Eight of these reasons are discussed below.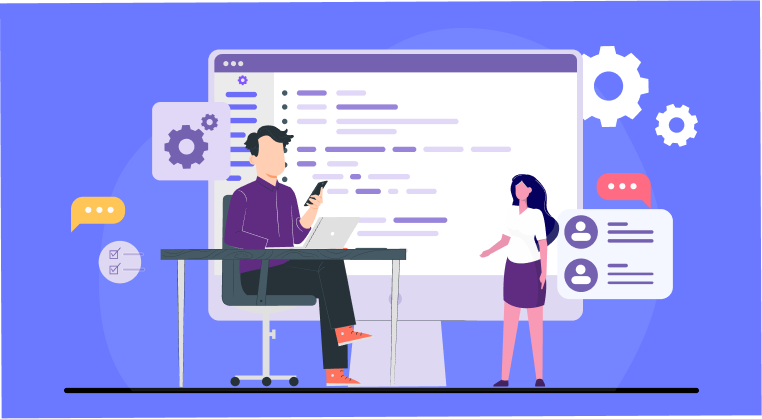 1. Saves Time
It is needless to say that effective HR tools can help save time in several areas of your business. These tools help you process times more efficiently and improve communication between different departments. When it comes to employee onboarding or using these tools for attendance management, there is a lesser possibility for efficient HR software to make any errors. As a result, you need not have to waste time amending the mistakes. Thus, saving time is possible with these tools.
2. Leads to Employee Self-Service
Employees of an organization can enjoy specific control over their data. They have the leverage of updating their personal information on the company database and viewing their responsibility objectives whenever required. They can also participate in specific training programs and check their development reviews from time to time. In addition, some of the top HR tools allow employees to communicate with their managers and team members.
3. Gives a Competitive Advantage
Competition is prevalent everywhere. Every company wishes to employ the top talents within its organization. You must use the latest technology if you also want to hire some of the best minds in your company. This will easily attract top talents and help your company stay on par with the competition. If you use the age-old technology for recruiting talents, your competitors will succeed in hiring candidates you wish to hire for your business.
4. Offers Analytics
The days had become history when the HR department was considered a part of a company's admin. It takes active participation in strategy-making processes and helps the top management make various decisions. Thus, your HR department needs to use suitable and efficient hrms that can help them get all the essential data and information quickly and accurately. Outdated technology will only make the HR team of a company seem incapable of doing anything.
5. Gives an Electronic History of Alterations
Different employees log in and may make specific changes to the system. An efficient HR software can help you get the entire history of changes made and the names of the employees who logged in to the system. This can help you identify and fix any problems. During times of an investigation, certain employees can also be held accountable. This proves pretty helpful during an audit when you can quickly answer the queries asked by the auditor with detailed information.
6. Enhances Security
One of the prime reasons for using one of the top-quality HR software is enhanced security. These HR tools enable you to store all crucial data and information in a centralized location in an encrypted format. Thus, accessing such data requires proper permissions, which means there is less possibility of essential data falling into the wrong hands. As a result, it saves your business from tribunal claims and prevents damage to the goodwill.
7. Gives a Cloud-Based Platform
If you visit any old office, the first thing that catches your attention is the large number of filing cabinets. These filing cabinets contain multiple files and occupy a lot of space. How would you feel if you were given an option of an office with no filing cabinets? It would provide you with plenty of open space to allow you and your employees to breathe fresh and clear air.
You can bid farewell to the multiple filing cabinets using top-quality HR software. You need not worry about a decrease in your computer functions due to too much data storage and usage. These HR tools are cloud-based, allowing you to store anything on a cloud. You can also access it from anywhere you want.
8. Ensures Compliance
The possibility of any compliance issues will automatically reduce due to a reduction in errors and an increase in various security features of the best HR software. This will imply that there is nothing to worry about during an audit, and running reports will get simpler due to a centralized location.
Types of HR Software
There are several types of HR software that are capable of performing different kinds of HR tasks. Some of these tools are comprehensive that can handle most of the functions of an HR executive. On the other hand, some specialized tools can assist in carrying out specific tasks of your HR department. Some of the varieties of HR software are listed below.
1. Human Resources Management Systems (HRMS)
Several multinational companies use the human resources management systems or the HRMS app. The HRMS software is a combination of processes and procedures and helps to connect the HR management and information technology using the software. So whether you talk about recruiting, onboarding, or record management, the HRMS tool can do the job for you.
2. Human Resources Information Systems (HRIS)
The HRIS fulfills the role of the core data management that is necessary to carry out several HR tasks and functions. These include tracking applicants, recruiting, storing employee information in the database, managing benefits, and payrolls, and taking care of the legal and regulatory requirements. The HRIS may either be the central database in a complete HR software or standalone software that can integrate itself with various HR applications.
3. Onboarding
As the name suggests, the onboarding software streamlines and tracks the entire process of instigating new candidates to your company. In addition, this HR software includes various valuable elements, including pre-boarding packages, electronic signatures, employee questionnaires, training tracking, and much more.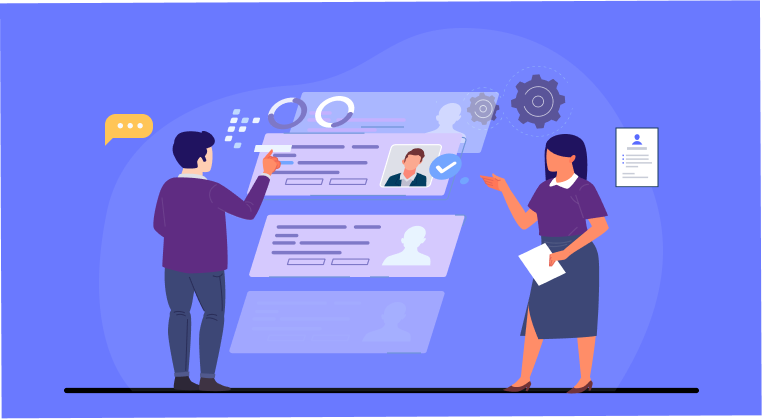 What is HRSprout?
HRSprout is one of the highly rated and robust HRMS tools. It helps you manage documents, employee data, workgroups, employee attendance with an attendance tracker, and employee leaves efficiently and effectively. This all-in-one hrms app comes with power-packed features that make the job of an HR executive as smooth as possible.
Some of the features of HRSprout are:
Employee Management

Document Management

Leave Management

Multiple Workspaces

Attendance Management
Conclusion
There was an era when the HR department of a company had to deal with a handful of tasks. These included hiring new candidates and completing the paperwork of resigning employees. However, these days, you will find the HR department of a company dealing with a wide range of tasks in an organization. These include payroll, recruiting candidates, updating company policies, conducting disciplinary actions, and maintaining employee data.
Manually carrying out all these responsibilities will be asking too much from the HR team. This is why the demand and importance of HR software have increased over the years. One such software is HRSprout which has gained users' trust quickly. It is one of the best all-in-one HR tools with all the necessary features to streamline the HR department's duties.
HRSprout is designed by 500apps, one of the front runners in creating similar applications for companies. The company has 39 different tools that are useful to various departments of an organization. In addition, 500apps also provides 24/5 customer support through email, telephone, and chat.
Why HRSprout
#1
All-in-One HR Management Solution
#2
Employee Digital ID Card
#3
Instant Employee Onboarding Process
#5
Document Management System
#7
Employee Self Service Portal
#8
Agile Attendance Management Tool
#9
Unbelievable pricing - the lowest you will ever find
#10
Everything your business needs - 50 apps, 24/5 support and 99.95% uptime
Join the SaaS Revolution
All-in-One Suite of 50 apps

Unbelievable pricing - ₹999/user

24/5 Chat, Phone and Email Support