HRSprout - One of the Best Human Resources Management Systems
An HRMS software helps simplify an organization's HR tasks. One of the top-quality HRMS software is HRSprout. It is designed by 500apps to streamline HR-related tasks and has several powerful features.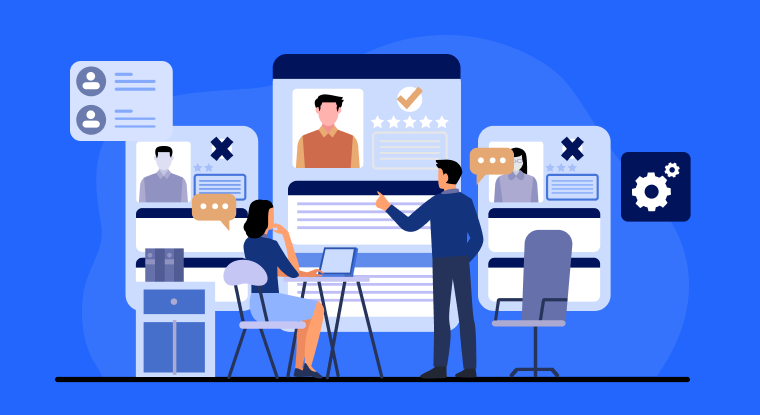 The work of an HR team is not limited to hiring recruits. There are many other tasks within an organization that the HR department manages daily. Carrying out so many different tasks may often seem to be hectic. The best way to simplify the various responsibilities and make them more effective is by using one of the ideal human resources management systems.
With suitable human resources management systems or HRMS in your bag, your organization's workforce will find it straightforward to deliver meaningful results. As a result, this will give rise to greater profits for your company and enhanced performances of your departments. But unfortunately, there is a specific factor to consider before you can reap the benefits of using HR software.
Due to the growing dependency on the HR department of an organization, it makes sense to use a suitable HR system for their convenience. However, with so many varieties of HR software available in the market, choosing the right HRMS system may not be as simple as you think. Thus, you need the perfect knowledge to help you select a tool that can work as an attendance tracker and help you with the onboarding process.
What Are Human Resources Management Systems?
The human resources management systems, or HRMS, refer to a pack of software applications that collectively aim to manage all the tasks carried out by the HR team. These tasks circle the lifecycle of an employee in an organization. Therefore, a suitable HRMS software can assist you in fully understanding your organizational workforce while catering to the changing labor regulations and tax laws.
The primary users of an hrms are the HR managers and the staff. This is understandable since they deal with daily workforce operations. The HR department also has the responsibility for the overall performance reporting and compliance. Contrary to popular beliefs, the HR team is not the only department that benefits from using a suitable HRMS tool.
Several companies allow their employees and managers to carry out everyday tasks independently. This fact is prevalent in cases of younger recruits. In addition, executives of different levels can use human resources management systems to generate their work-related data.
HR related costs are one of the significant areas of concern for most organizations. If you keep this fact in mind, a suitable HRMS software can also prove invaluable to the finance department after integrating the app with a company's accounting system. This will allow experts to provide better financial insights based on the HR data.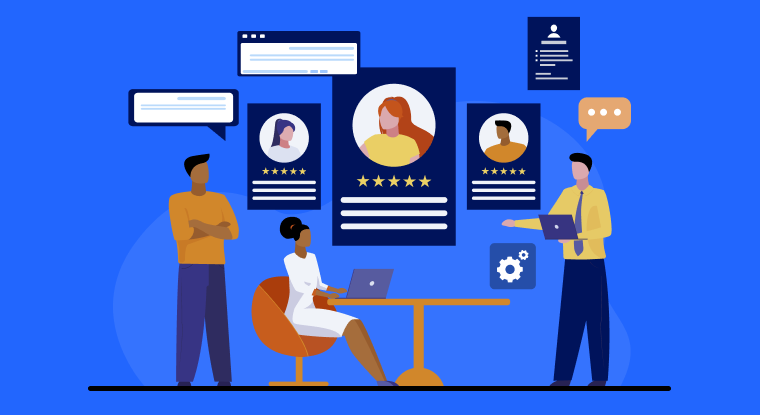 Why Is an HRMS So Vital?
Due to the rising importance of the work-from-home model, certain HR expenses, like office space, are no longer a primary concern. Nonetheless, they need to check other vital expenses, such as labor costs, to ensure per employee KPI remains current.
Additionally, organizations with overstretched HR departments must roll out self-service possibilities. It makes no sense for an HR executive to waste time helping a manager complete some routine updates. Thus, securing self-service and acquiring proper financial data reporting are two of the numerous benefits of using suitable human resources management systems.
What Are the Primary Functions of an HRMS?
When you contemplate getting a suitable HRMS software for your company, it will help if you consider the different functions of the app you wish to use. Some of the functional areas of human resources management systems are discussed below.
Increasing Employee Engagement
If an organization can engage its employees, it will be a win-win situation for all. According to recent data, better-engaged employees tend to provide top-quality work. They will also wholly adopt their organization's core values. As a result, the overall profits of the company rise. Choosing the right HRMS can help in such matters.
Human resources management systems provide the path for employees toward a complete training course and a suitable career destination. The HRMS can also help employees learn new skills and gain proper recognition within the organization.
Obtaining Vital Information
A critical function of human resources management systems is obtaining vital information to chalk out a plan or a direction for your upcoming workforce. However, it is also the least-utilized area of hr software.
Organizations understand the actual value of this function. When executives leave the company, there are abrupt economic swings or an acquisition or merger down the line. Organizations with a proactive approach toward workforce optimization have higher retention chances and are flexible to changes.
Calculating Earnings
Another vital function of the hrms system is calculating the earnings from net to gross or gross to net. It also helps to calculate the payroll for your employees. This includes retaining deductions of every employee and issuing their payments. You can also make this function into a routine with the HRMS software.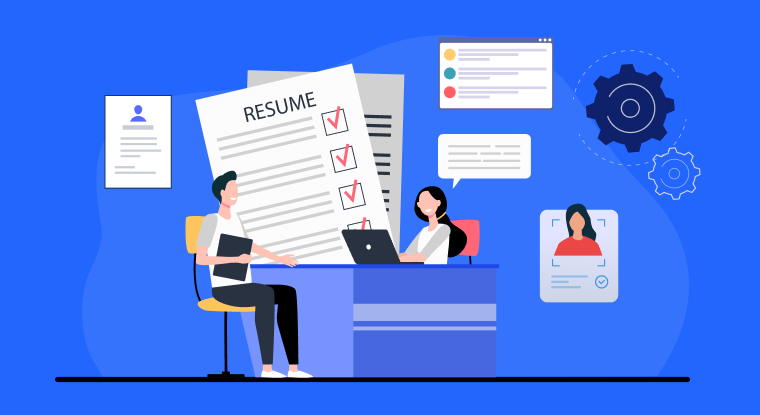 Benefits of Human Resources Management Systems
The fundamental job of any HRMS software is to contain all the necessary workforce-related data in a central database. This reduces the possibilities of compliance risks, offers all the required data in decision-making, and makes HR more productive and engaged. Here are certain benefits of using efficient human resources management systems.
Improve Employee Engagement
A suitable HRMS software can prove rather invaluable when it comes to retaining and developing talent. This is one factor any HR executive would be passionate about. With the help of the HRMS, the HR team will set up mentorships, create training curriculums, and personalize career paths and learning plans. Human resources management systems are used to track all of these development activities. It helps the HR team to determine various developmental milestones. As a result, employees remain focused and loyal to their organization.
Reduce Back-end Overhead
From the point of view of capital expenditure and IT, the centralized human resources management systems demand fewer data center space and hardware. The requirement of development or IT staff resources is also less for support, training, and maintenance. It is sold in a cloud-based and software-as-a-service model. As a result, it reduces IT-related expenses for hrms app. It also demands fewer help desk agents and improves the overall satisfaction of the HR team.
Make Quick Recruitment
HR teams are always passionate about turning their organization into a place everybody loves to work. They also dream of attracting some of the top talents to their company. Unfortunately, there has been severe ignorance as far as candidate experience is concerned. This is mainly because it is tough to gain insight into a job search process, especially when job postings occur outside the company. Thankfully, this problem is solved by introducing human resources management systems.
An efficient HRMS software can connect candidates and recruiters electronically. This is possible through mobile applications and job boards. As a result, the process becomes more efficient and enjoyable.
What is HRSprout?
HRSprout is a powerful software that allows you to manage documents, employee data, attendance, workgroups, and leaves. In addition, it is one of the most reliable and effective human resources management systems software you will come across.
With the help of HRSprout, you can control unlimited employee onboarding and exit processes. Managing special events is also possible since the app allows you to automate several daily tasks. Acquiring important detailed reports with HRSprout is as simple as A-B-C. You can track employee leaves, view organizational hierarchy charts, and get a copy of different statements made by managers.
How is HRSprout Different From Other HRMS?
There are different human resources management systems in the market. Thus, choosing the right software for your company may not be as simple as you think. However, if you compare some of the top HRMS software with HRSprout, you will notice certain features that help the latter stand apart from its competitors. Some of the critical elements of HRSprout are discussed below.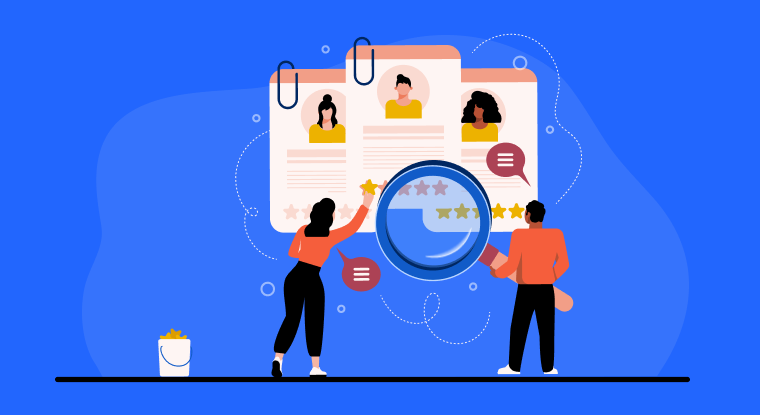 Attendance Management
The employees working in your organization are not machines. They are bound to fall sick and have personal reasons to take leaves. Sometimes, employees may enter the office a bit later than the official time. All of these need proper documentation. This is where a suitable hr cloud comes into action.
Manually managing the leaves and attendances of all the employees working in your organization will be extremely difficult. This task will seem more challenging in a multinational company where thousands of people work simultaneously. Thus, suitable human resources management systems like HRSprout will make sense in such a scenario. In addition, HRSprout has one of the most advanced attendance management features, which you might not find in most other similar applications.
Employee Management
The HRSprout software connects with your company's HR cloud. As a result, this feature can help you enjoy a cloud-based employee management system and keep track of different employee data from any location. As a result, you can improve the efficiency of your workforce by enhancing your reliable data record.
Sometimes, you may need to search for a particular employee within your organization. However, if you work as an HR executive in a multinational company with several branches in different countries, finding that single employee may be more challenging than you can imagine. The employee management feature of HRSprout helps you quickly search for a single employee within your company database.
Being a part of a large organization would imply proper identity in the company data. This includes wearing adequate employee ID cards that give you access to all or some specific areas within a company. The employee management feature of HRSprout will allow you to create employee IDs and their ID cards. Most of the top HRMS tools will also let you do the same task but in a cumbersome manner.
Multiple Workspaces
A large organization will imply multiple departments and several workspaces. As a part of a company's record management team or the HR team, it will be your responsibility to customize them and the team members of these separate departments. With the help of this feature in HRSprout, creating and customizing multiple workplaces, team members, and designations will seem like a piece of cake for you.
This feature lets you add logos and individual pins for every employee within your organization. You can also add brief descriptions for them to help you understand what roles they fulfill. You can also define workflow permissions and rules based on different departments. For example, you can assign a separate administrator to each department in other locations.
Conclusion
The tools for human resources management systems or the HRMS software have proved their worth when it comes to streamlining the various processes of the HR team of any organization. The result is the effectiveness of the entire system. Tools used for human resources management systems are designed to simplify things for the HR department and the company. This should help you choose the most suitable HRMS software for your company.
There may be several tasks that seem cumbersome or repetitive. This means that some important feature is missing. However, if you use a suitable hr system, things can get straightforward and quick. There are various types of HR software in the market. However, if you are searching for an all-in-one tool, the HRSprout software should be the answer.
HRSprout is packed with some of the most powerful features you may not find in most of the top-quality HRMS software. In addition, the software is designed by 500apps, a rare software developing company that can help your business grow to become Fortune 500. This company has a suite of 39 apps that cater to the various needs of running a business. This suite of apps is highly affordable, and any business organization can use the software for its benefit. 500apps also provides 24/5 customer support via chat, email, and phone. The company empowers your team to manage any workflow or project.
Why HRSprout
#1
All-in-One HR Management Solution
#2
Employee Digital ID Card
#3
Instant Employee Onboarding Process
#5
Document Management System
#7
Employee Self Service Portal
#8
Agile Attendance Management Tool
#9
Unbelievable pricing - the lowest you will ever find
#10
Everything your business needs - 50 apps, 24/5 support and 99.95% uptime
Join the SaaS Revolution
All-in-One Suite of 50 apps

Unbelievable pricing - ₹999/user

24/5 Chat, Phone and Email Support