Which Is The Best HRMS App Available in the Market?
The internet is full of HRMS apps that businesses use daily to improve their management. This blog will help you understand which apps are the better and why HRSprout is superior to all of them and beats all of them easily.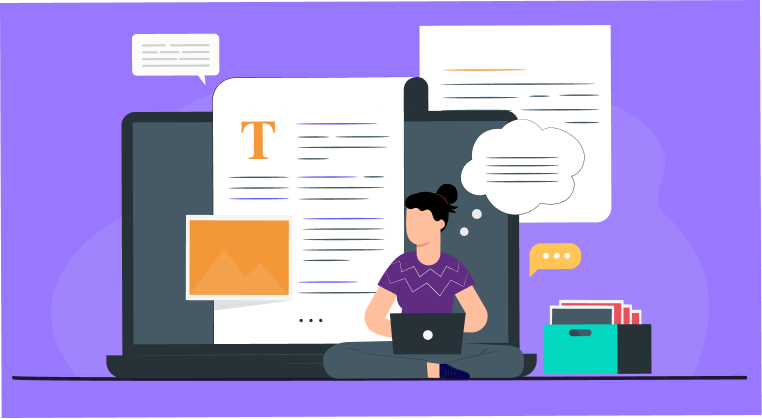 If you have ever worked in a company or visited one, you must have heard of the word "HR". It stands for "Human Resources," and the human resources management systems are referred to as "HRMS." It alludes to a group of applications businesses employ to control their internal HR operations. HRMS software assists HR professionals in managing the modern workforce, including payroll, recruitment, benefits, training, talent management, employee engagement, and attendance.
HRMS systems, the enhancement to human resources information systems (HRIS), provide access to the most important assets of a business to those who require them. Today's cloud-based human capital management solutions have replaced yesterday's hr software and HRIS systems.
HR professionals have emerged as some of the most crucial members of the C-suite due to their importance in maintaining the organization's efficiency and effectiveness both now and in the future. They also have access to tools and data that can assist them in making informed decisions and proving their value. They may contribute significantly today to the development and upkeep of a productive workplace future using cloud-based human resources management solutions if they have a greater awareness of the cloud and digital technologies. HR must update and evolve if it is to work with the business. HR must select the best HRMS on the cloud to manage the complete employee lifecycle if it wants to be a change agent.
The prominent modern hr system in the market is an HRMS app such as HRSprout by 500apps. It is the perfect HR app that manages and controls everything for the HR teams of a company. It makes their work easy and streamlines the business processes instantly. More and more companies have started using digital tools such as HRMS apps because they realize these apps' cost and time-saving potential.
What Is An HRMS App?
Today's HR profession is more intricate and sophisticated than ever before. Managing employee onboarding information, which is essential for everything from hiring and recruiting to training and reviews, involves much work. HR practitioners must use HR management software to effectively manage HR information due to the significance and labor required for these duties.
To combine human resource management systems with information technology using HR software, many businesses today employ HRMS apps, which are a combination of systems and procedures. The hrms can be used for candidate sourcing, payroll administration, leave authorization, succession planning, attendance monitoring, career advancement, performance evaluations, and general employee data upkeep within a business.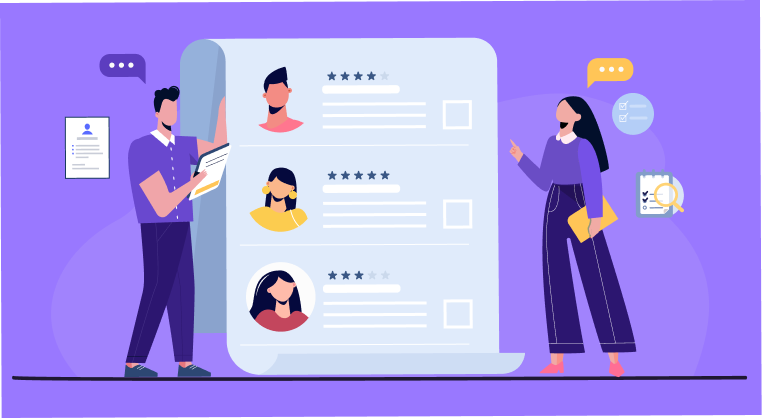 Before choosing an HRMS app for your business, you must look for certain aspects. These are described below.
An HRMS app relates to employment offers to candidates and how you market your brand to the public and present workers who might want to submit an application for an internal position or recommend others. It is critical for businesses whose top priority is the candidate experience, from applying to managing resumes to scheduling interviews to making offers, all the way through onboarding.
How an employee connects with leadership and peers is crucial because more engaged workers create higher-quality work, fully embrace the company's values, and better execute its mission. The HRMS app is frequently the way to finishing a training program, learning a new skill, developing a career path, getting recognized, or becoming a mentor.
The term "core HR" is frequently used to describe record management. a central gateway is provided to facilitate analysis, reporting, and compliance procedures. It is the place where you organize your personnel into organizational units, such as departments or locations, set up the manager-employee reporting structures, and synchronize payroll with accounting cost centers.
This function is the cornerstone of initiatives to give employees self-service, maximize reporting, and enhance HR service delivery because it is where personal information is recorded and maintained.
One of the main selling points is using data from the HRMS to create a vision for the future workforce with the help of an attendance tracker. The usual HRMS's least-used feature is likewise this one. The true significance of this role typically becomes apparent after mergers, acquisitions, dramatic economic swings, or when CEOs leave.
Businesses that optimize their workforce proactively are more adaptable to change, have higher retention rates for top talent, and have higher levels of employee engagement. Calculating earnings from gross to net or net to gross, withholding specific deductions, and sending payments can be done as routinely as paying rent. This is another fundamental function of hrms.
Benefit selections and both employee and employer charges are included in payroll functions. Full-service payroll solutions also automate tax filing and depositing. Employees can access copies of income statements and make changes to tax withholding, direct deposit accounts, and elective deductions using self-service functions without involving HR. Now that you know the significance of HRMS and relevant apps let us move on to the different HRMS apps in the market.
What Are The Different HRMS Apps In The Market?
The internet is full of HRMS apps, some paid, while others are unpaid. These apps provide various features and have differing specialties, all of which will be covered below.
Eddy
Eddy is an all-in-one HR Suite designed for small enterprises that simplify time-consuming HR procedures and enhance the working environment. Travis Hansen, a former professional basketball player turned entrepreneur, founded Eddy in 2017. Since then, the company has expanded thanks to its straightforward but effective product, stellar customer support, and emphasis on small, online businesses in the area quickly.
Businesses can use Eddy's user-friendly software to hire, onboard, manage, and pay employees. A comprehensive application tracking system, candidate tracking, and job posting management are important elements (ATS). The onboarding system enables HR managers to collect digital signatures, assign assignments, and build personalized onboarding packages effortlessly.
Sage
Sage is renowned for managing business systems, payments, assets, construction, and human resources. They provide on-premise, cloud, or combined solutions. Their highly adaptable solutions may be equally made for corporate, scale-up, and startup businesses.
This program shines in training through its several wizards created to assist with each distinct HR function, such as entering new hires, training, pay increases, job changes, and more.
PeopleStreme
PeopleStreme is a global human capital management and payroll software provider that Ascender created. It specializes in the creation of technology to support human resources efforts. It is employed by companies like the Movember Foundation and Audi.
PeopleStreme performed highly in the usability evaluation category because it is simple to use and has an intuitive dashboard interface. Additionally, they give extremely rapid troubleshooting and prompt assistance when required.
HRSprout
Another widely used hrms app is HRSprout. It has some of the best built-in features, such as a user-friendly dashboard, a creative visual designer, and an attendance tracker that provides biometric and facial recognition. You may manage your corporate information in a cloud-based personnel management system with a list, a hierarchy view, and the ability to keep track of employee data. Improve a highly trustworthy data record for your workforce's increased productivity.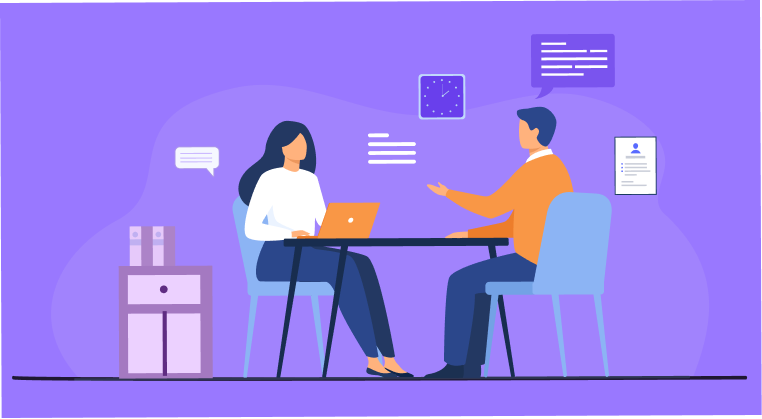 Why HRSprout Is The Best Option?
Out of all the HR apps mentioned above, HRSprout is by far the best one. It is the cheapest while providing the highest number of usable features. Its user-friendly dashboard for quick employee onboarding is the best all-in-one HR management system.
This is the best option if you ever need multiple workspaces at once. Moreover, a well-maintained document system incorporated with multiple locations and languages gives it an allure that other apps do not have.
Most problems have an issue with employee portals, but HRSprout has a proficient employee portal for all of the company's employees to use and access vital information. As mentioned earlier, the attendance management system it brings is invaluable to any business using it. Most apps require some form of manual activity to function. However, this app does not.
This app provides 24/5 automatic support so the employees will never be lost while working, even during the weekends. The simple answer as to why HRSprout is the best option is that it makes your job easier while charging you the minimum amounts.
Conclusion
As you have seen, multiple options are available on the internet, but choosing the best one can be very tricky. However, we have provided the answer for you, and it is hard to deny that HRSprout from 500apps is the best HRMS software. Being digital software, all you need to run it is a good internet connection, and your business will be automated instantly. Hurry up and start using this app before your competitors because they will not wait even for an instance if they hear of this.
Why HRSprout
#1
All-in-One HR Management Solution
#2
Employee Digital ID Card
#3
Instant Employee Onboarding Process
#5
Document Management System
#7
Employee Self Service Portal
#8
Agile Attendance Management Tool
#9
Unbelievable pricing - the lowest you will ever find
#10
Everything your business needs - 50 apps, 24/5 support and 99.95% uptime
Join the SaaS Revolution
All-in-One Suite of 50 apps

Unbelievable pricing - ₹999/user

24/5 Chat, Phone and Email Support