A Comprehensive Business Document Management Guide
In this day and age, when every paperwork is dealt with cloud support, it is fair to assume that HR also stores vital documents on the cloud. However, as the data HR department deals with often come across sensitive information, it is important to use a proper document management system that provides standard data security and ease of use.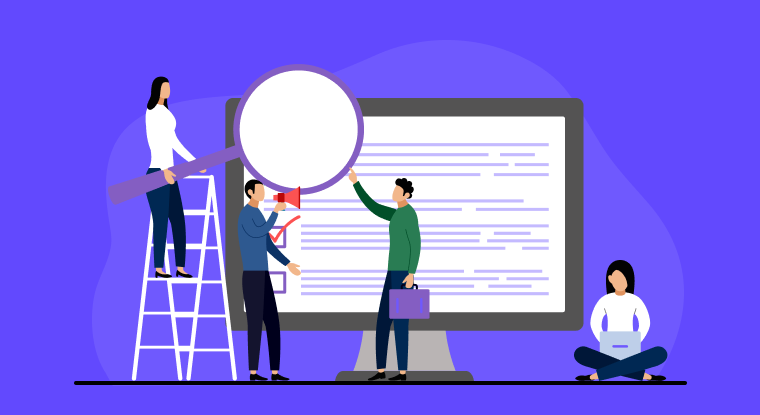 Most businesses need a document management system or DMS to ensure that all their documents and data are in order. That said, it's important to know that not all document management systems are created equal. That is why you must determine your needs and ensure you get the solution that meets them all.
To help you out, here's a quick guide to choosing the right DMS or hrms for your organization:
What Is a Document Management System?
Document management systems help organizations go beyond what paper-based workflows allow them to do and enable them to bring their business systems online. They offer a more structured option for handling file management that at the same time improves security, connectivity, and shareability across various applications and workflows.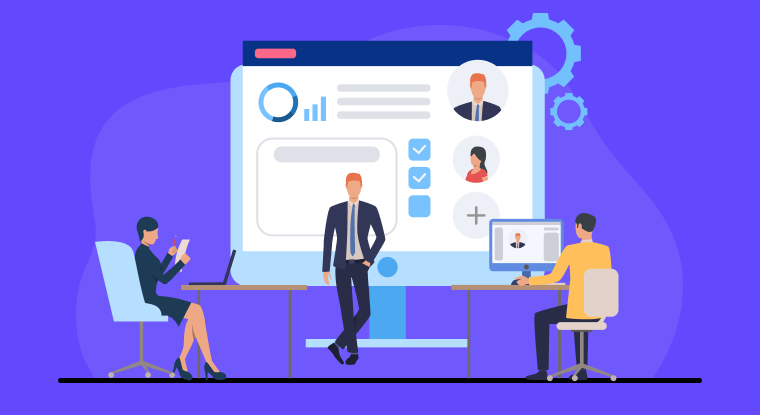 Benefits of a DMS
Here are some of the many benefits of having a Document Management System:
1. Reduced Need for Storage Space
A software-based DMS such as human resources management systems can minimize the need for boxes, storage bins, and file cabinets. You can free up office space for workstations of your staff or other more important use than as storage.
2. Enhanced Security
Any organization knows how vital document security is, especially if they keep sensitive data ranging from employee onboarding to payroll and document proofs. DMS can provide you with better control over those sensitive documents. You can better control access to information as well using a folder level where only certain teams and individuals have access to specific folders and files.
Additionally, a DMS leaves an audit trail of who accessed documents, whether it was modified and how.
3. Improved Compliance
Compliance requirements can be complicated, and non-conformance may lead to fines or revoked licenses. In extreme cases, they may even result in criminal liability. Document management systems can significantly reduce the risk of non-compliance. They come with features like automation for records retention schedules, record management and new documents can also be classified and stored more easily.
4. Accelerated Document Retrieval
A document management system is also an excellent time-saving tool. It depends on the solution, but a DMS can retrieve documents using only a phrase or a word found in that document. This makes it more convenient for any member of the organization to find the document that they need without having to do a manual search. It also means that as long as there is an internet connection, they can access their documents anywhere like from an ess portal, anytime they need to.
5. Improved Backup and Disaster Recovery
A good document management solution includes data backup and a disaster recovery plan that reduces the risk of losing or misfiling documents after viewing. Because they are archived digitally, they're protected from both flood and fire.
6. Increased Productivity
One of the top benefits of a DMS is how it can help increase employees' productivity. Thanks to faster retrieval and overall convenience, team members can do their jobs more efficiently, which can ultimately increase client satisfaction. DMS is often scalable to meet the needs of organizations too, like access to digital timesheet app and employee work time tracking.
7. Eased Collaboration
Because documents are easily accessible, collaboration is better, too. Even documents that come from different sources can be accessed from other locations, too. Thanks to electronic imaging, sharing over a network or email is possible. Because team collaboration is easier, you can enjoy improved workflow monitoring as well. Authorized access by users outside of your team may also be allowed and strictly monitored.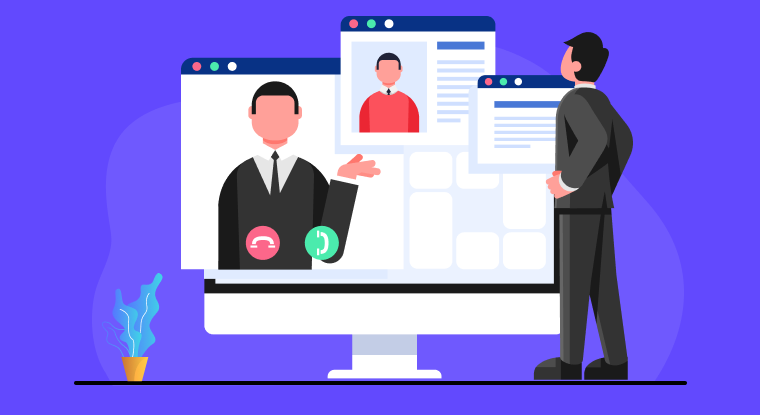 How Can You Choose the Right DMS for Your Business?
Now that you know about the benefits of DMS, it's time to learn about how you can choose the right document management system for your needs:
1. Choose a Vendor with Expertise
First, you need to choose a vendor that has enough expertise. You can only trust a DMS when you know that it comes with the latest technology. You should be able to get the best solutions and services from a vendor who is not only competent but also consistent in growing the business. It's also a good idea to look into their background.
2. Check if the DMS Has the Integration Capabilities You Need
It's also a good idea to check if the DMS you want to buy has the capabilities that you need. For example, if you're pretty sure you're going to collaborate with other businesses, it's a good idea to find one that works with the business applications they use. That way, it would be easier to connect.
3. Learn About the Availability of Support
Even if you have the best DMS and it has the latest technology, what good will it do you if you can't use it effectively? You need to check if the vendor has the support that you need their availability. You also want to look into their licensing and support policies as well.
4. Don't Forget About Data Security
The next thing that you should look at is data security. If you're going to use client information or data of employee facial recognition atrendance system, you need to look at the encryption and compliance features that the vendor has to offer. You also need to check if they offer high-level security features like authentication, access control, and auditing features. While some features can be more expensive than others, you should look into the policies that they have and how they help increase the security of their customers' data.
Factors to Consider When Choosing a DMS
A few factors to consider:
1. Cloud Access
Most document management systems offer cloud access, which means you can access and manage documents from anywhere. This can be very useful if you're using a solution that's based on the cloud or if your company is using cloud infrastructure.
2. Multi-Source Document Input
When it comes to entering data into a document management system, you want to make sure that it can be entered from different sources. You want to make sure that you can use scanning, imaging, and other methods to make sure that it is easy for you to enter the data into the DMS.
3. Security
One of the factors that you need to consider is the security of the DMS application. You have to ensure that the DMS has the security features you need, including full data encryption, intrusion detection, and data backups that ensure your data will never be lost. You'll also want to make sure that the DMS has auditing capabilities as well. HRSprout is one such application by vendor 500apps that offers data security solutions along with the best HR solutions.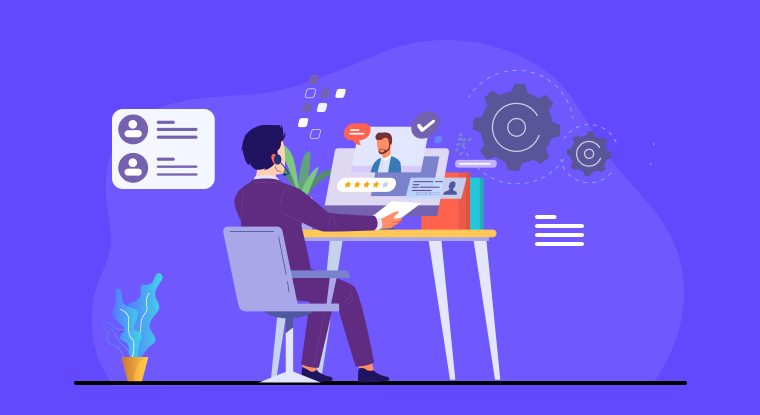 Key Features of a Good DMS
Key features of a good DMS:
1. Document Control
There are many document control features that you'll want to look for in a good document management system. Some features include version control, revision history, and version tracking. The version control feature allows you to track the changes done to your document, while the revision history feature allows you to track any changes that you made as well. The version tracking feature, on the other hand, can allow you to track the version of your document at any point.
2. Advanced Indexing
The indexing features of a document management system should be able to allow you to search for any document that you need easily. The indexing features should be able to search not only the title, the author, and the other metadata but also the document's contents. You want to ensure that it can index documents, images, and emails as well as templates, administrative notes, attendance regularize and annotated documents.
How to Get the Most Out of Your DMS?
To make the most out of your DMS, you need to know how it works. Once you know how your DMS works, you'll know how you can use it to your advantage. If training resources are available, make sure you and your team members will use them.
Conclusion
Document management systems are designed to help improve the efficiency of companies, and it's no wonder that more and more businesses are getting interested in DMS. Before you buy any DMS solution, make sure you know your needs. You should also look into the benefits of DMS so that you can know what you can benefit from. As long as you consider your business needs and how the DMS can help you, you can easily determine which solution is right for you and your company.
HRSprout can provide you with a Document Management System that will meet all your needs. From storing your files to improving collaboration and productivity compliance, we have all you need. Sign up today to enjoy the benefits of a DMS!
Why HRSprout
#1
All-in-One HR Management Solution
#2
Employee Digital ID Card
#3
Instant Employee Onboarding Process
#5
Document Management System
#7
Employee Self Service Portal
#8
Agile Attendance Management Tool
#9
Unbelievable pricing - the lowest you will ever find
#10
Everything your business needs - 50 apps, 24/5 support and 99.95% uptime
Join the SaaS Revolution
All-in-One Suite of 50 apps

Unbelievable pricing - ₹999/user

24/5 Chat, Phone and Email Support