How Does HRMS System Help Small Businesses?
An HRMS system helps in managing employees' functions like calculating and communicating time off, entering paperwork, and managing overall employee performance. This blog details what the best HRMS software is and how it holds its importance. You will also find out how it helps small businesses.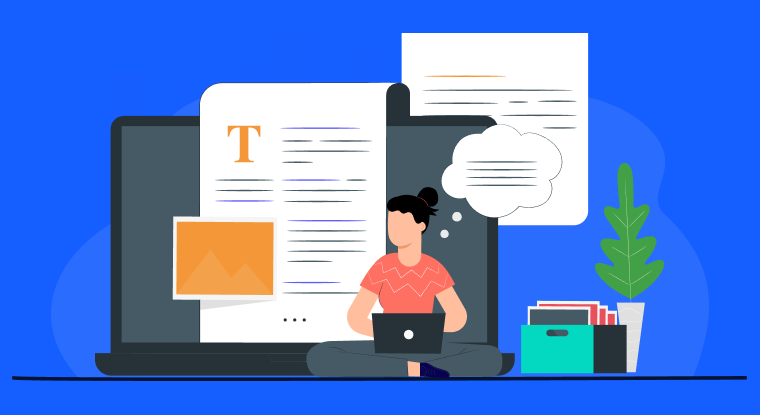 The first rule of everything is to learn from those that have come before you. This is true for opening and running a business, especially on a small scale. You're investing money, time, and resources which are all precious commodities, but the problem is, money doesn't grow on trees so you need to be smart and quick-witted. It is commendable if you ignite your entrepreneurial spirit and scour the industry to uncover how these big tycoon businesses run their organizations, heck, you might even pick up some amazing ideas as well.
But there's a fine line between bravery and stupidity, not everything you see successful businesses adopt will necessarily work for you, especially when it comes to managing your employees. Effective Human resource management is a delicate China vase, handle it carelessly and you'll end up breaking it along with a good chunk of your money. Lucky for you, adopting and adapting an HRMS system like the one used by successful businesses always lies on the 'bravery' side of the line.
As a business owner, you'll know that the HR department is an important pillar to keep your organization robust and resilient. When you're starting out at a small level, value per cost is incredibly important, and in regard to HR management, this is especially true. Well, that's what an HRMS system exactly does, bring about astronomical improvement without extravagant investment.
As with all things, when a good product is launched, the market quickly floods with competitors, and the HRMS system is no exception. With so many options, the one you absolutely cannot go wrong with is HRSprout from 500apps.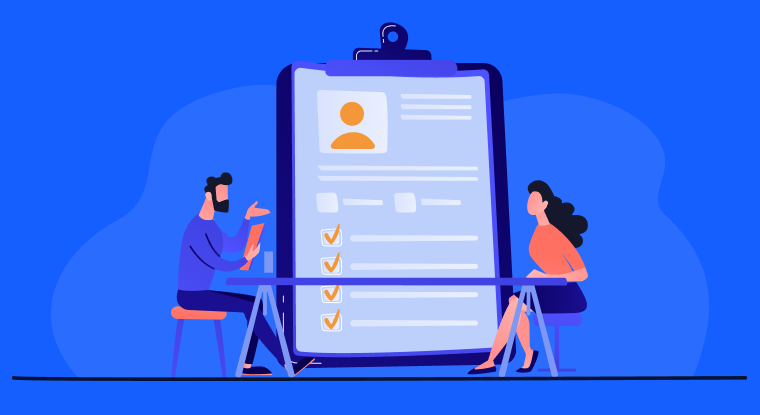 Briefly About HRMS System
Before we can go ahead and discuss how you can administer a vitality shot to your business, a brief history lesson about HRMS system is due.
A Software Suite
Just as how Microsoft offers an 'office suite', an HRMS system is the same thing but designed specifically for your HR department. It is a collection of different tools bundled into one to accommodate all of your HR department's needs.
A Management Powerhouse
An HRMS system put in place is like a tool shed in your backyard. Whenever you need to manage your lawn, you'll find it in the tool shed. Your HR department will find all the key tools they'll need to function as a Human Resource Management Unit, with the convenience of easy deployment and robust reliability.
Feature-Packed Tools
The best hr software or HRMS system comes jam-packed with powerful features allowing for data management for your workers, assisted recruitment, managing payrolls, employee training, record management, and modernizing your workforce.
Cloud HCM Solutions
Nowadays, cloud computing is in its full glory, and rightfully so with its amazing benefits, affordable pricing, reliable and robust infrastructure, and above all else, what if you could compress all the features and benefits of traditional HRMS system solutions into a central, easy-to-access platform? You get a cloud-tech-based system called a Human Capital Management system, HCM. HCM is part of the HRM suite so you can get the best of both worlds.
How Essential is HRMS System for Small Businesses?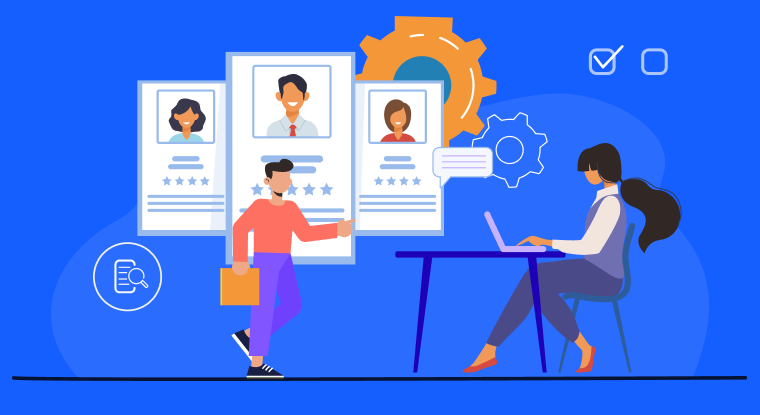 Consider this, running a small business means that every aspect of your enterprise is scaled down to accommodate operational costs and profits. You simply don't have the financial buffer the big players in the industry have. In other words, any negative trends the industry falls prey to, the big companies have enough funds to weather the storm, while your enterprise is in the dead center of all the chaos. For example, consider the trend of rising global inflation. The increased cost of running your business trickles down to the customers of your business, and when inflation rises, consumer spending decreases, so your profit margins take a severe hit. Another example is the labor shortage trend. You need to tread these troubled waters carefully if you want your business to stay afloat.
As such, it is incredibly important that you are operating your business as efficiently as possible so your business can grow and become more profitable while riding the positive trends and cushioning as much damage as possible when negative trends do come around.
HR, being a fundamental organ of your enterprise, is key here. Handing your HR department outdated tools to work with is going to hurt their performance and their managerial capabilities will take a devastating hit. That's why businesses keep innovating and investing so much in reliable and feature-rich infrastructure like HRSprout HRMS system to maximize their enterprise's efficiency and gain an edge over their competitors in their market.
So as for a small business, you might be thinking of why I need an HR system. Well, you might be able to control the payroll of your staff, and their leave management through some manual register or MS Excel data entry or some other sort of offline platform. But as soon as your business starts to expand the ship will become incredibly hard to steer manually as expanding in business would demand more employees. For this, integrating a system that can handle the work you throw at it becomes the only solution, and that's where the HRMS system comes in.
Before you go on hunting, fully use your time to weigh different useful key points about exactly how your organization is feasible to use hr software for small business. For a small business, you will have to look at an easy way to execute a vanilla system that fully suits your small budget. Fully consider your options carefully and take full advantage of free trials like the one offered by 500apps for HRSprout.
How Does It Helps Small Businesses?
HRMS system can help your enterprise in a lot of different tasks, albeit this will largely depend on your workforce. In order to productively and competently guide every employee, you need a tool that is up to the task and the HRMS system is the perfect candidate for HR-related tasks.
Here is a list of ways an HRMS system can be beneficial to small businesses:
1. Promote Communication and Transparency
A primary utility of an HRMS system is the ability to create multiple channels of communication between employees and managers in an organization. Your HR Management team can take advantage of a few different functionalities of the HRMS system to create these channels. They can create information post feeds that provide the employees with memos, changes in policies, and other timely information to keep them in the loop about what's happening in the organization. Another major method is using the best hr systems to present all relevant employment information to your people, such as contract details, payment information, and healthcare and insurance benefits. Additionally, you can offer a direct means (through a chatbot, for example) to send messages & feedback to the HR Management team at any time.
2. Allow For Better Constructive Feedback
Keeping your employees in the loop about your current and future business plans is beneficial not only for a greater understanding of the end goals and an improvement in team cohesion and performance, but also to generate new, innovative, and potentially highly impactful ideas. The communication channels and feeds present a great way for your people to communicate this feedback to you, and you can also create discussion boards using the versatile toolkit of the HRMS system to see improvements or approvals to your policies for the organization's future.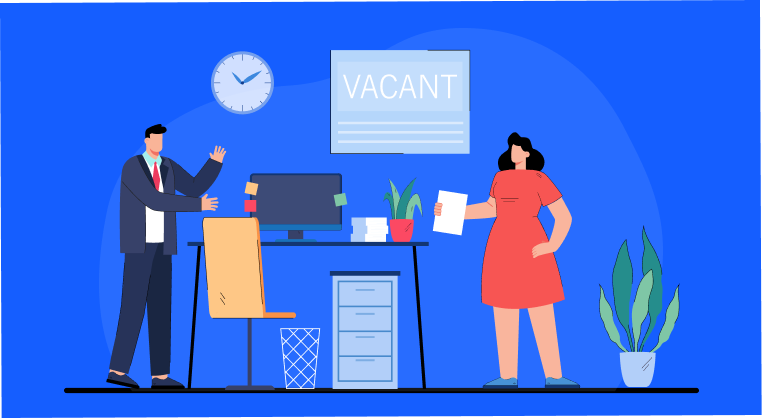 3. Ensure No More Paperwork Hassle
Using an HRMS system, the performance of your HR Management team improves immensely, and the main reason for this is the robust document management system that it provides them. It automates and speeds up processes such as record management, datasheet entry and analysis, employee information and contract management, recruitment processes, and the like. Handing off the minutiae of HR Management to an online hr system such as HRSprout by 500apps significantly improves the speed and efficiency of their work.
4. Streamline Employee Onboarding
HRMS systems include multiple tools to manage employee onboarding as well as applicants analysis. Recruitment is a tough job, and features such as applicant analysis, resume analysis, data point generation, and management, as well as integration with your organization's supporting employee onboarding system such as financial management and payroll generation, create a smooth, streamlined process for your recruitment. As applicants come in, you can simply pass them through your robust and accurate recruitment process, get your new employees on board and act as fast as you can.
5. Nurture Your Workforce
Data management and information analysis are major strengths of the HRMS system. Using the HRMS system, your HR Management team can determine performance metrics, quickly develop templates for data analysis and gathering, pick out concerns and issues from processed data, and develop new policies for improving the performance of your teams. As your team grows and adapts, your hr system software continues to analyze its work for any space for improvements and lets you nurture your employees to draw out the best of their potential.
To Sum It Up
As with changes in time and rapid growth in new technology, keeping up with the trends has become important. HR management requires to be fully aware of the change in technology as it will not only affect the management of the workforce but also will collectively affect your organization. This system is sometimes hard to study and is complicated to work in, but it has helped to line up the HR operations with executive strategies and has helped in improving the lagging areas. Moreover, with the right HRMS system such as HRSprout by 500apps, you can streamline your HR management effectively.
Why HRSprout
#1
All-in-One HR Management Solution
#2
Employee Digital ID Card
#3
Instant Employee Onboarding Process
#5
Document Management System
#7
Employee Self Service Portal
#8
Agile Attendance Management Tool
#9
Unbelievable pricing - the lowest you will ever find
#10
Everything your business needs - 50 apps, 24/5 support and 99.95% uptime
Join the SaaS Revolution
All-in-One Suite of 50 apps

Unbelievable pricing - ₹999/user

24/5 Chat, Phone and Email Support