Top 10 HRMS Tools to Improve Employee Management
The right HRMS tool can provide proper encouragement for everyday business practices. It often becomes understandably tedious for HR managers to handle a massive workload like scheduling meetings, recruitment process, organizing documents, tracking attendance, guiding employees, etc. Investing in HRM software can help you make the most of your HR system with utmost precision. If you are a business owner or handle admin tasks, then you can understand the importance of management. Managing things the right way can not only reduce the time invested but also enhances productivity.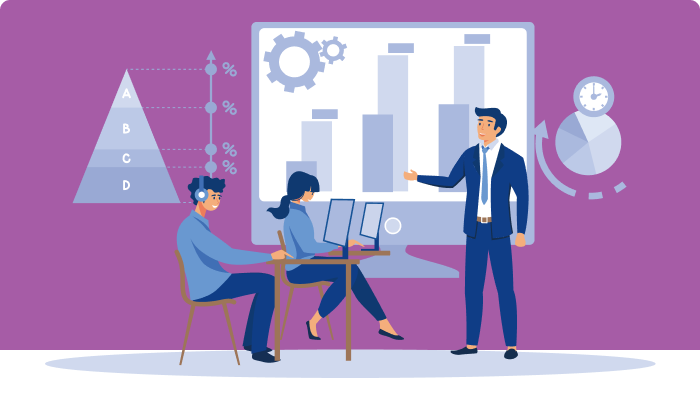 Employees are the most eminent asset owned by a company. Leaders need to implement best practices within the system that can improve productivity and help bring out the best in every employee. Organizations can automate and streamline various repetitive tasks effectively with the help of employee management systems. Employee management helps the workforce achieve their goals in a much shorter time frame. The holistic methodology includes various tools that help perform different functionalities. It is a guiding force assisting brands in achieving overall goals and boosting revenue generation.
What Is HRMS?
Adopting technology is all about getting the job at hand done in a much shorter frame of time. HRMS, or human resource management software, is a suite of powerful business tools that help automate and streamline HR-related processes. The hrms meticulously performs all the HR tasks with little to no manual interpretation required. It is designed to support an organization's business logic.
HRMS is integrated seamlessly with the existing management software or other supporting systems. It provides remote access to centralized data enabling HR staff members to automate various routine operations, such as document management, employee attendance management, payroll, time tracking, project management, etc.
Top 10 HRMS Tools
With the right HRMS tools, organizations can ensure that HR processes remain productive and adequate. Here are the best 10 HRMS tools:
ADP Workforce Now
The all-in-one cloud-based HR software is a robust HR suite. It has a configurable platform that can perform all your employee management functions within a few clicks. It has innovative, easy-to-use features and a robust workforce database that allows managers to make insightful decisions. It can help improve employee-management relations and reduce errors drastically.
Paylocity
The human resource software has an easy-to-navigate interface that can efficiently perform everyday tasks such as attendance, time tracking, payroll, benefits, etc. it is designed to help tackle day-to-day admin problems. It enables the HR team to spend more time brainstorming new ways to boost revenue generation.
Paycom
It is one of the most popular HR software that helps a business streamline everyday operations. The software guides employees toward digital transformation, helping you achieve global growth.
Rippling
The workforce management software helps automate every part of the employee cycle like recruitment, application review, onboarding, employee id generation, benefits, payroll, tax, etc. You can hire talent from anywhere around the globe. It effectively integrates with other productive apps such as slack, Microsoft teams, etc.
HRSprout
The software integrates various HR activities and advanced technology. The self-service employee portal is a one-stop portal for all your management needs. It takes care of everything right from hiring to payroll disbursement. The HRMS software complements your existing system and improves security with document management systems. The employee management tools allow you to configure, collaborate, track time, record leaves, and much more.
Get started with the leading HRMS Tools today! Sign Up 14 Day Trial
BambooHR
The employee management software helps organizations centralize data all in one place. It can automate various administrative tasks and measure employee performance, freeing your HR teams to focus on improving employee-management relationships. The innovative platform helps improve employee experience and helps gather insightful projections that can impact business growth.
UKG Pro
The powerful HR software can transform and connect the global workforce within a few seconds. The mindful HR technology handles everything from hiring to payroll. Resilient software can be a powerful tool that helps drive focused results.
Workday HCM
The single system management software has a robust, secured cloud-based model. The user-friendly interface allows you to stay up to date on various functionalities of HR and admin-related tasks. The intuitive software effortlessly captures time spent, attendance, project progress, and much more to motivate employees to perform better with each passing day.
Isolved
The AI-powered HCM platform is powered by people-first technology that helps boost performance, reduce risk, enhance productivity, and accelerate growth results. The software effortlessly connects various aspects of the employee journey.
Ceridian Workforce
The enterprise solution is a cloud-based application that delivers experiences that create a better tomorrow. The full spectrum of HRM software can operate worldwide, integrating tracking, reporting, management, and learning systems.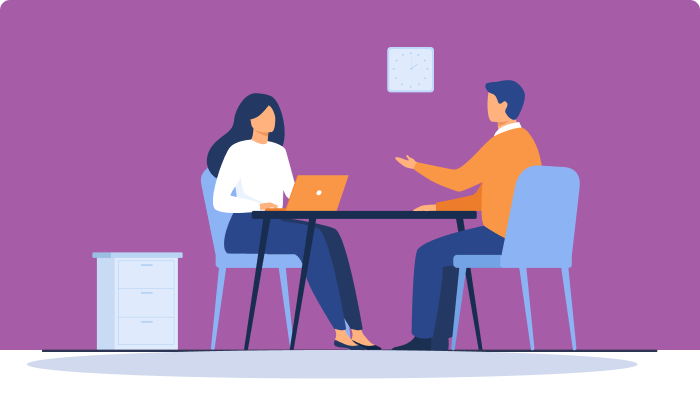 The Significance of HRMS for Employee Management
The software application acts as the backbone of an organization. The tool automates most of the administrative tasks making your employees happy. Investing in HRMS can mutually benefit the employee as well as the organization. It can help the company achieve overall goals and drastically decrease the workload under various critical categories. Following are the top 5 benefits of using human resource software in your organization.
Communication In a large to medium size organization, it becomes challenging to communicate with teammates and stay updated with the changes. However, with HRMS, all the data can be accessed or uploaded remotely, providing access to authorized individuals in a firm.

Productivity Allows employees to have a clear idea of the project at hand. The performance analysis feature can help point out areas that need improvement. Task management tools provide constructive feedback and time-tracking features to ensure you deliver on time.

Reduce Cost Human resource software can help an organization save on Cost too. It drastically reduces the administrative Cost by enabling automated processes. It can also help improve productivity at the workplace and thus increase revenue generation and ROI.

Insightful Decisions Enables access to the centralized data source. This can help identify areas that require attention, generate performance reviews of employees, and generate reports for various departments helping you make insightful decisions that can impact the growth of your firm.

Company-Employee Relation Employee management systems can help an organization increase employee retention through quarterly performance reports that motivate employees to perform better at the workplace.
Final Thoughts
The right tool should include all the critical features an organization requires to function efficiently. Choose a platform that is empowered with the self-service dashboard where employees can raise complaints, schedule meetings, perform reviews, apply for leave, submit an error, etc. HRM software like HRSprout is empowered with features that boost workplace productivity and efficient security protocol to ensure secure data transmission. Using employee management software ensures your business stands strong even during the testing phase or high workload situation.
Why HRSprout
#1
All-in-One HR Management Solution
#2
Employee Digital ID Card
#3
Instant Employee Onboarding Process
#5
Document Management System
#7
Employee Self Service Portal
#8
Agile Attendance Management Tool
#9
Unbelievable pricing - the lowest you will ever find
#10
Everything your business needs - 50 apps, 24/5 support and 99.95% uptime
Join the SaaS Revolution
All-in-One Suite of 50 apps

Unbelievable pricing - ₹999/user

24/5 Chat, Phone and Email Support