Top 5 HRMS Software for Management in 2023
In the present day, HR software is an indispensable tool for businesses of any size. It aids in the management of employees, information, and procedures. A company has many moving parts, and managing them can be a challenge. That's why having the right HR systems can be beneficial for your company.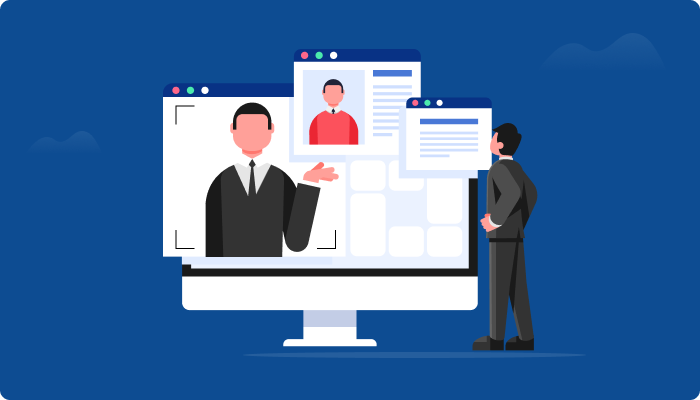 With the right technology, you can run the hiring process, employee onboarding, and schedules like clockwork. The HR system also automates compliance and benefits. Without it, you're stuck with much manual work and hassle. No one needs that! So, How do you choose the appropriate software to fit your requirements?
This article will highlight the top 5 HRMS Software and their advantages, functions, and expenses. So, let's get started!
Top 5 HRMS Software in 2023
With the right HRMS software, organizations can ensure that HR operations remain efficient and effective in 2023. Here are the best 5 HRMS software:
HRSprout
Say goodbye to fragmented HR processes for small businesses with HRSprout HRMS by 500 apps. This cloud-based software is an all-encompassing solution for all your human resources management requirements. With this software, you'll have the power to centralize and streamline all employee data, making HR a breeze.
HRSprout is easy-to-use and highly intuitive. This allows HR professionals to concentrate on core responsibilities instead of being bogged down by tedious administrative tasks. The software is highly customizable, enabling businesses to adapt it to their specific needs.
Features
Asset Management
Employee Onboarding
Employee Self-Service
Leave Management
Payroll Management
Setup Cadence
Time and Attendance management
Get started with the leading HRMS Software Management today! Sign Up 14 Day Trial
Monday.com
Monday.com provides various tools for convenient project planning and tracking. Moreover, it helps facilitate collaboration among teams and departments for real-time project progress updates. Additionally, it is user-friendly and adaptable to accommodate any project requirements.
Features
Integration with Dropbox, Trello, Jira, Slack, Adobe Creative Cloud, and more
Flexible planning options through calendars, timelines, and Kanban boards
Dashboards for real-time progress updates and insights
Visual boards to organize projects, clients, teams, and departments
Workflow automation and apps for efficiency
Collaborative document management
Workable
Workable is a simple and intuitive recruitment solution. It offers a streamlined applicant tracking system, recruitment process management, and many automation tools. This HRMS software makes the hiring process faster and smoother.
AI powers the tool. It streamlines candidate search by providing a one-click option to post job openings on over 200+ sites. The platform consolidates manual tasks into one central portal, reducing your workload.
Features
Mobile-friendly application forms
Email and Calendar Integration
Interview Guides and Evaluation Forms
Over 70 third-party integrations
Electronically-signed Offer Letters
Rippling HR
Rippling HR is a comprehensive employee management solution. It includes Payroll, Benefits, Time & Attendance, and Talent Management. In addition, the platform integrates with over 400 applications.
Rippling HR provides a centralized employee database and customizable reports, graphs, fields, and alerts. Its report generation capabilities enable tailored reports such as employee turnover, app usage, finance, etc. Additionally, a mobile app is also available.
Features
Rippling features digital document management for sending, signing, and storage
It includes automated onboarding for new hires
It offers process automation, task management, and customizable reports
HR Cloud services for monitoring payroll, benefits, time & attendance, and other HR tasks
Freshteam
Freshteam is an HRMS software that provides recruiting, onboarding, and more solutions. All employee data and files are securely stored. It has tracking and reporting time-off and absence features and is accessible via its mobile app for iOS and Android.
Features
Applicant Tracking System
Paperless Onboarding and Offboarding
Secure Employee Information System with employee self-service and auto-generated org charts
Simplified Time-off Management
Advantages of Using HRMS for Business
HR software offers a competitive edge, but what advantages can you anticipate when implementing it? Individuals looking to know how HRMS can boost efficiency in businesses should be aware of the following advantages:
Decrease in Administrative Task Time
A Career Builder report discovered that HR managers waste 14 hours weekly on manual tasks without automation. Such tasks include
Enhancing employee competencies
Advertising job vacancies
Modifying corporate regulations
Introducing performance evaluation techniques
The automation and assistance offered by human resource software minimize the time invested in such numerous HR tasks.
Visualize the possibilities with that extra time. You can concentrate on enhancing the company atmosphere or boosting employee involvement. This could attract and keep staff members in the long run.
Reduction in Human Error
Human mistakes are inherent in every business. In HR, this could entail incorrect data entry for employees, pay rates, or benefits packages. These errors can result in significant financial and legal problems.
By automating processes, these errors are eliminated, preventing future correction needs. Automation is particularly useful for handling repetitive tasks. For example, basic data entry or sending notifications for completion of training.
Utilize Data Analysis to Enhance Decision-Making
Lack of data access impedes informed decision-making in business planning and workforce management. Examining employee costs and hours can boost precision in project planning and recruitment processes.
You can monitor performance, and turnover leads to informed decisions. This can result in employee retention and goal achievement. HRMS software provides readily available essential data for optimal decision-making in the organization.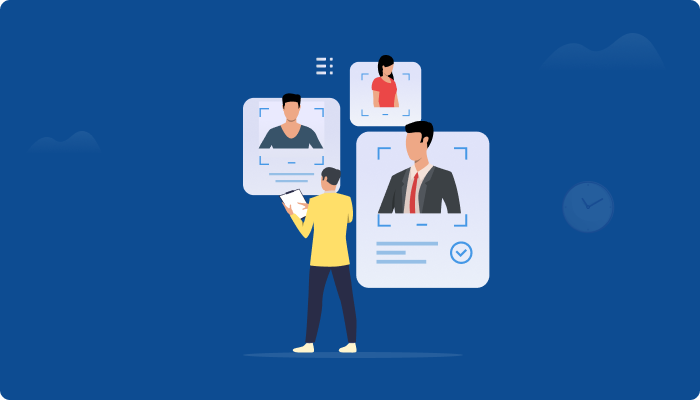 Adhere to Legal and Regulatory Standards
HR software simplifies compliance with legal and regulatory requirements. The software may also offer the following:
Payroll and tax compliance
ACA compliance support
Resources for HR professionals to stay updated
Moreover, HR software tracks compliance information such as hours worked, breaks, and overtime. Accurate time tracking is crucial to avoid penalties and fines.
Simplify Procedures
Opting for HR software that supports various HR team functions results in improved efficiency and time savings. A unified system makes streamlining processes from hiring to retirement planning easier.
Ways to Use HRMS for Business
Here are the best ways to use an HRMS Software for business:
Employee Onboarding & Recruitment
An HRMS software allows HR professionals to publish job vacancies on multiple job boards, websites, and other posting mediums.
It also offers a centralized platform for:
Managing vacancies
Scanning resumes
Scheduling interviews
Digital onboarding eliminates the need for paperwork by securely centralizing employee data. It also enhances the new hire's understanding of the organization's values, culture, and goals.
Payroll
Payroll processing is a crucial HR operation that can be time-consuming and prone to errors. Tasks such as collecting attendance and leave information, creating CTC structures, calculating taxes, and maintaining compliance can easily result in mistakes.
To address these challenges, many HR software solutions offer automated payroll functions that can handle all payroll needs.
Leave Management
Managing employee leaves is as important as tracking attendance. Human resource software enables configuring leave policies and creating multiple leave types. It also allows employees to view their leave balance and apply for leave via the ESS and a mobile app.
Performance Management
Performance evaluation involves regularly assessing employee performance through reviews and feedback processes. HRMS streamlines this process by allowing employees to submit their goals as KRAs, KPIs, and OKRs. Managers can then conduct review cycles to analyze progress and make necessary adjustments.
Timesheets
Organizations with multiple clients and projects can track employee productivity using timesheets. Employees can log their tasks and the time taken to complete them. In contrast, managers can monitor schedules to calculate total productive hours.
Summing It Up
In conclusion, Human Resources Software is an invaluable tool for any business. It helps organizations save time, money, and resources while improving employee experience.
The right HRMS software improves efficiency and performance, creating a productive work environment. The HR software mentioned in this article provides all the features to enhance your experience as an HR manager. It is also important to carefully evaluate each software and choose the one that best fits the specific needs.
Why HRSprout
#1
All-in-One HR Management Solution
#2
Employee Digital ID Card
#3
Instant Employee Onboarding Process
#5
Document Management System
#7
Employee Self Service Portal
#8
Agile Attendance Management Tool
#9
Unbelievable pricing - the lowest you will ever find
#10
Everything your business needs - 50 apps, 24/5 support and 99.95% uptime
Join the SaaS Revolution
All-in-One Suite of 50 apps

Unbelievable pricing - ₹999/user

24/5 Chat, Phone and Email Support