Benefits of Using HR Software for Small Business
Paper-based employee data management has become history. HR software for small business help streamline HR duties and automate most of their responsibilities. This makes it possible for HR to manage its time and responsibilities.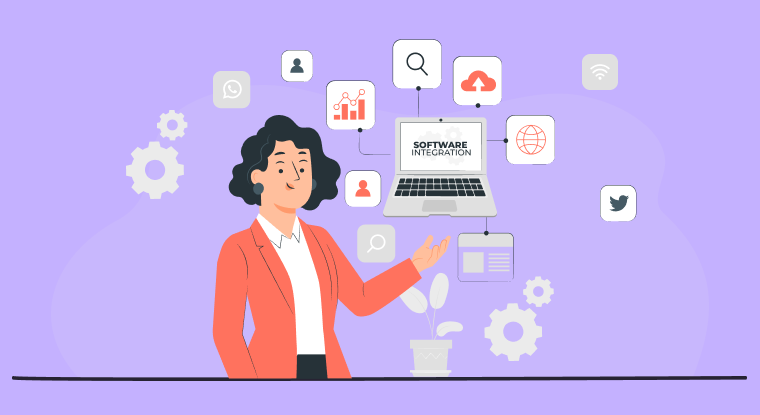 Manually handling all types of employee data has become a thing of the past. Famously known as the bookkeeping method of maintaining information, it took a lot of time and effort to preserve every detail of the employees on paper. As a result, HR failed to implement strategies to improve their organization. This is the prime reason for the rise of HR software for small business.
With the help of HR software for small business, the lives of the HR teams got much more easier and uncomplicated. They could streamline all of their duties and responsibilities. With the introduction of the best hr systems, the need to store paper documents is also eliminated. It helped HR complete their daily tasks and still get enough time to make adequate strategies for the improvement of the company.
HR Software for a Small Business
Any software that helps an organization manage its entire employee information database and any HR-related duties falls under the HR software for small business category. In other words, it is a digital solution to optimize and manage the day-to-day HR tasks and help achieve the daily HR goals of any business. In the modern corporate world, this software is named human resources management systems or hrms. It enables HR to improve resource and time allocation to enhance productivity.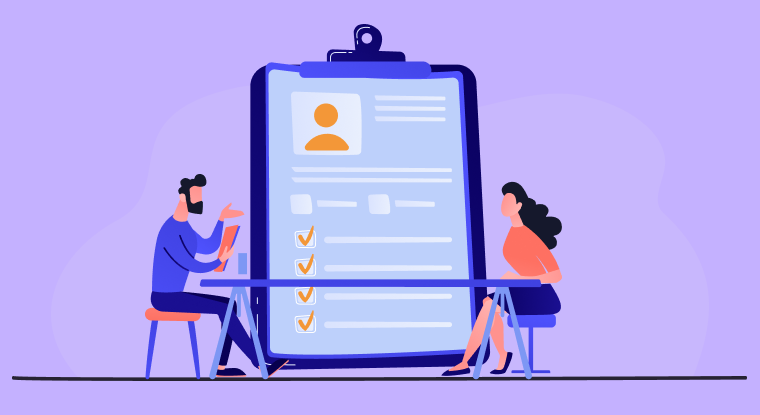 The hr system software are designed in such a way that they save time for the managers and the HR executives. This is possible by automating several processes under HR's duty and responsibility section. Apart from automation, these tools also help HR to improve their future planning, decision-making, and budget management.
Benefits of HR Software for a Small Business
One of the primary duties of HR software for small businesses is to organize the existing workforce and help them become more productive. Accordingly, it carries out various tasks to fulfill this fundamental duty. Some of the ways by which the HR team organizes the workforce are discussed below.
1. Creates a Positive Work Environment
The HR team's responsibility is to create a positive work environment so the employees can give their best to their organization. A positive work environment will help the employees feel more confident and reveal the issues that limit them from working at their optimum level. The HR department can monitor employee data, create codes of conduct, and design sensitization programs to improve the work environment using the right HR software for small business. They also conduct occasional employee surveys to find out their issues and encourage the employees to report any fraud or misconduct prevailing in their departments.
2. Organizes Training and Learning Sessions
With every passing year, an organization's business requirements may also change. Simultaneously, it is also essential for the employees to excel in their roles and boost their efficiency levels. This may not be possible with outdated skills. Thus, the employees must sharpen their skills and learn new things now and then. This is possible with the help of regular training sessions.
It is the responsibility of HR to organize such training sessions for the employees so that they can get an opportunity to improve their skills and their chance at excelling at their work. However, training programs may be either mandatory or optional. Therefore, these sessions not just equip the employees with the knowledge they need but also help them progress. HRSprout, HR software for small business provides businesses with access to learning management system.
3. Deals with Situations outside the Jurisdiction of Their Managers
Sometimes, an employee may make such a request that his reporting manager may fail to handle appropriately. It is mandatory for the manager to re-route such requests to the HR department. For instance, if an employee seeks reimbursements, the HR department has to handle such requests. The HR team provides the best solution to such odd requests so that the employee feels happy and the organization does not suffer any loss. Handling such strange requests tactfully helps the HR department ensure that the employees remain happy. An ideal HR software for small business should provide the space for employees to submit their grievances and complaints.
Crucial Role of HR Software in Workforce
If you mention the duties and responsibilities of the HR department on a sheet of paper, the list will seem endless. They have to deal with daily record management, attendance management, leave management, and other similar duties. To improve their productivity and get all their tasks done daily, HR needs to find the right HR software for small business that can help streamline their responsibilities.
The best HR software for small business they pick ideally helps streamline the HR department's workflow by automating their processes. Whether you talk about leave management, attendance management, or any other employee data, automating the processes can reduce the load on the HR team's shoulders. Streamlining the processes also has several other benefits for the human resource department.
Reduction in Errors
Continuous Feedback
Better Organization of Employee and Business Data
Integrations of HR Software for a Small Business
The intricate hrms system comprises different types of software. Some of the best HR software for small business that can cater to your business's needs come with features like employee onboarding, applicant tracking, and employee engagement. Some of the different types of HR software for small business are discussed below.
1. Human Resources Information System or HRIS
The HRIS plays the role of the core data management necessary in several HR functions. These include storing employee data, tracking applicants and hiring, maintaining legal and regulatory requirements, and managing benefits and payrolls. The HRIS may work as standalone software in the hr systems for small business, or you can integrate it with various other HR applications.
2. Applicant Tracking System or ATS
Another crucial integration an HR software for small business should comprise is applicant tracking system or ATS. As the name suggests, this software works as recruiting software and streamlines the hiring process for HR. The software facilitates all the procedures in the hiring process, including job opening posts, storing applicant data, screening applications to find the best suitable candidates, and so on. In addition, ideal applicant software belongs to cloud-based HR software for small business, which means no need to dedicate a separate storage space for all the data.
3. Employee Onboarding Software
Onboarding starts after candidates are chosen after several rounds of interviews. The employee onboarding system streamlines and tracks the process of introducing new talents to the company. This software includes various elements, such as pre-boarding packages, electronic signatures, employee questionnaires, and a training track. Thanks to this HR software for small business, the HR department can ensure that the new employees enjoy a smooth onboarding experience.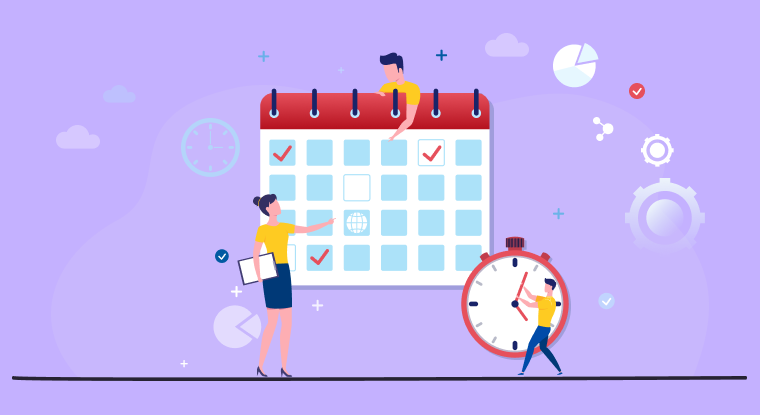 HRSprout
HRSprout is an all-in-one HR software for small business with tons of helpful features. With the help of these features, you can manage employee data efficiently and effortlessly. There are several reasons why HRSprout has become a popular HR software for small business.
Primarily, it comes with advanced AI face recognition to help with attendance management. The online hr system has a built-in visual designer that helps you create onboarding and exit cadences. In addition, HRSprout comes with several power-packed features, some of which are described below.
1. Leave Management
This feature accurately keeps track of the leave applications and leave approvals. This makes it very simple for your HR team to handle different types of leaves for all the employees working within your organization. This feature is also helpful for the employees. They can apply for leave on this HR software for small business and view whether their leave application was approved or rejected.
2. Attendance Management
Manually handling the attendance data of thousands of employees working in your company is impossible. However, with the help of the attendance management feature of HRSprout, you can automate this process and heave a sigh of relief. This fully automated feature allows the HR software for small business to track and manage the attendance of all their employees. It also allows the employees to view their attendance reports and inform the management in case of any discrepancies.
Conclusion
The HR world has become rather complex. With such a wide variety of duties and responsibilities that HR daily needs to fulfill, life can get pretty taxing sometimes for them. Thus, it is appropriate to give them some relief through multi-purpose HR software for small business. Such software can automate some of the most challenging responsibilities of HR and help them save time. Moreover, they can use this time on other vital duties at hand.
HRSprout is one of the best hr software for small business in the market. Apart from helping HR with several cost-effective automated processes, it also gives them some free time that they can utilize to complete some other pending work. HRSprout has features that some of the top-quality HRMS software lack. The feature that helps the software stand ahead in the competition is its face-recognition feature for marking employee attendance.
HRSprout is part of 500apps, one of the few software creators dedicated to helping your business grow. With a suite of 50+ different apps, managing all types of tasks, workflow, and data will seem like a piece of cake for you.
Why HRSprout
#1
All-in-One HR Management Solution
#2
Employee Digital ID Card
#3
Instant Employee Onboarding Process
#5
Document Management System
#7
Employee Self Service Portal
#8
Agile Attendance Management Tool
#9
Unbelievable pricing - the lowest you will ever find
#10
Everything your business needs - 50 apps, 24/5 support and 99.95% uptime
Join the SaaS Revolution
All-in-One Suite of 50 apps

Unbelievable pricing - ₹999/user

24/5 Chat, Phone and Email Support