The Best HR Systems: Features and Requirements Checklist
Human Resource Management is an important part of any organization, and the best HR systems are extremely useful tools to manage your employees. The blog discusses the tool in detail and talks about various facets of a modern system.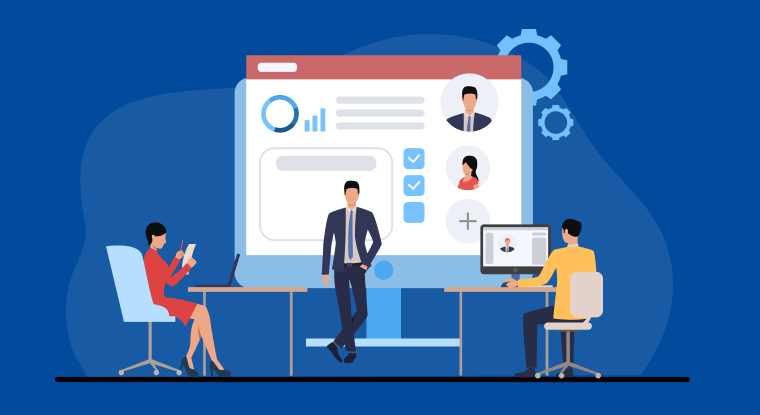 Whether you're starting with developing a company or you already have a sizeable infrastructure, having the right systems in place to manage the most important part of your organization, the people that make it up, can be the crucial difference that takes you to the next level. Best HR systems that can keep track of all of your employees at all levels are important managerial tools for any organization.
Management teams have used all sorts of tools for this purpose over the years, from roll calls to check-in card systems, and now, an automated system that does all of the heavy lifting for you. An automated, software-based system that is completely integrated into all of your organization's management and other software systems can do much more than just the simple task of taking care of attendances, leaves of absence, etc. The best HR systems are a lot more than what you can think of, offering a complete solution to anything you may encounter when dealing with human resources problems.
What Makes the Best HR Systems?
Let's slow down for a moment and start at the beginning. What do we mean when we say "the best HR systems?" What is it? What makes it what it is?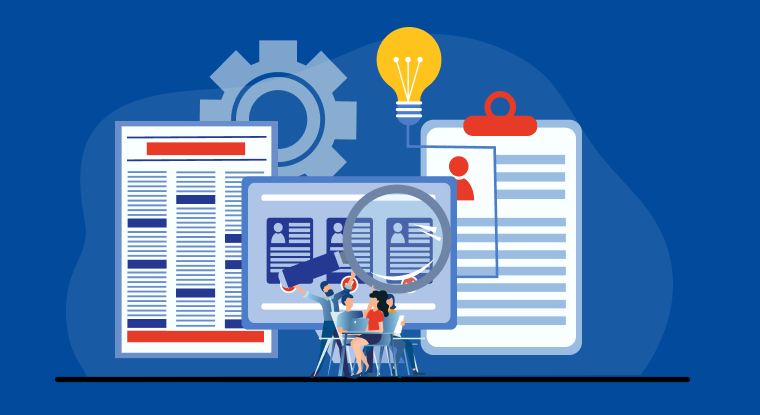 To offer a brief definition, the best HR Systems (or Human Resource Systems) perform the tasks needed for human resource management. Best HR systems, therefore, are tools utilized by either a general manager of an organization or a member (or members) of a dedicated Human Resources department that let them compile, document, analyze, and manage various performance metrics related to the employees working for an organization.
In addition, Human Resource Management Systems, hrms, also deal with employees themselves, keeping track of their attendances, absences, requests and applications, and their histories of aptitude and/or negligence. Lastly, the best HR systems can be integrated into other management systems such as payments, performance reviews, benefits/rewards systems, etc.
Historically, all of these jobs have been done by hand, using manual labor and intensive log keeping that requires constant maintenance. Later, attendance cards were introduced as an automated, but still, manual way of marking and maintaining attendance records for an employee. Now, new solutions have been developed for the digital age that allows managers with an all-in-one solution in the form of HR Software that they can respond to any problem.
What Requirements Do the Best HR Systems Address?
Before deciding to make any addition to your organization's software and workflows, it is important to understand what you require from the best HR systems and how they will integrate into the rest of your systems. Consider questions such as what features of the best HR systems you will be using and what are the human resource areas that it will be primarily used to tackle.
With that being said, these are some of the most important requirements that your best HR systems need to fulfill.
A Centralized Employee Database
One of the biggest and most readily apparent benefits that the best HR systems such as HRSprout provide you is the ability to automate and manage an employee database of any size. The best HR systems provide the ability to create (or carry over) an employee database that managers can work with anywhere using an hrms system. Managing employee performance, implementing an attendance tracker, and developing and measuring other metrics can be done entirely at the HR team's convenience, and do not require any special office documentation.
All of the requisite data needed for management is stored and managed entirely by the best hr system software. The database format can either be decided from a wide variety of templates that you can choose from, made entirely from scratch, or even a mixture of both options. This allows you to create a database that is easily readable and accessible for your purposes (e.g. focusing on time at work, finances, or bonuses earned).
The best part of having a centralized employee database is the fact that it can integrate seamlessly into your organization's other software systems. Things like payroll management, calls, emails, auditing software, etc can trade data between themselves and the hr software, making the entire employee experience as smooth and painless as can be.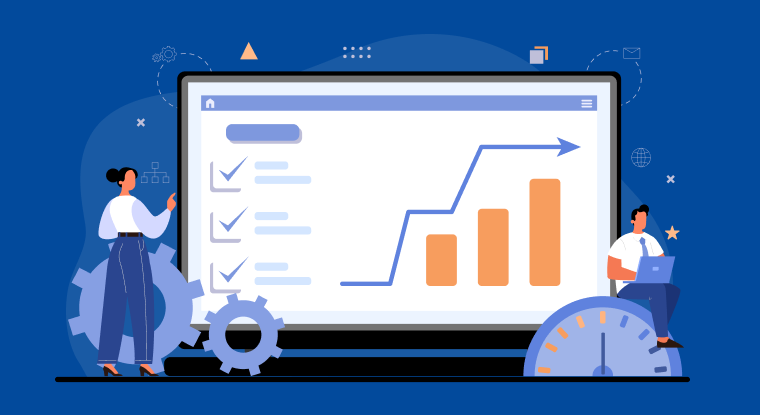 Applicant Management/Hiring Assistance
Another major feature of the best HR systems is that they can assist your Human Resources department in dealing with recruitment and managing applicants and new employees.
The applicant management functionality of HR software provides you with a platform to manage and create an entire recruitment campaign for a job. You can assign metrics to look for within their resumes and applications, and manage their current performance at various stages of the process. Using applicant management, you can create a whole database that lets you manage what jobs are being posted and advertised, what kind of people are applying to those jobs, their related metrics, etc.
The best HR systems let your Human Resources team conduct the entire operation using the powerful functionalities they offer, and synchronize that data seamlessly into both the employee onboarding system and all the other facets of the organization's systems.
Employee Benefits/Leave Entitlement
An important part of managing employees is analyzing their performance and praising them or advising them as necessary. Additionally, keeping track of offered employment benefits such as insurance or healthcare is necessary to keep track of. All of these can be managed entirely using the best HR systems.
To manage and reward employees, your Human Resources managers can use the functionalities of the best HRMS Software to automate things. You can use these features to automate things such as performance analysis, regular performance audits, attendance and overtime, healthcare and insurance benefits relative to the job and position, etc.
In response to good performance, you can automate compensation systems that track their performance and reward them the compensation in a yearly/twice-yearly fashion. Additionally, you can create a system for employee presences and absences that monitors applications for leave, the reasoning for unannounced leaves, any overtime spent working at the office, and regularity, and integrate that into your compensation program.
HR Reporting
Most of the work that your Human Resources team will be doing is generating various kinds of reports for and about your employees. Quantifying and sorting raw data is crucial to creating a plan for future success, and is necessary to inform your decisions regarding any changes to rules, workflows, and policies.
The best HR systems have a robust toolkit for generating and managing reports. Tools and templates for quantifying and reading data are readily available and can be tweaked to your liking, to measure things such as leaves of absence, work statistics, and the like. The ability to understand your workforce is vital for any manager, and the information this provides forms a cornerstone in your organization's future growth.
Employee Access
Your employees should not be left in the dark about what is going on with them and your organization, and thus they should be able to interact with their Human Resource department in some capacity. They should be provided accurate analytics about their work, benefits and compensation information, performance metrics, and any other documentation they require for their private affairs.
To that end, you can create an employee facilitation portal using the best HR systems that deal with all of this and anything more that they, such as leave applications, paid leave options, tax certificates, salaries, insurance information, etc. which would be managed on the back-end by the Human Resources team.
In addition to all of the above, the best HR systems can be accessed using the best hr software available on an everyday smartphone, so that your employees have access to job care and security in every decision anywhere.
What Are the Crucial Features of the Best HR Systems?
When you have decided to get one of the best HR systems, you should then look towards the functionalities and features the different HR systems on the market offer you. Some offer you features that others may not, while others have a more robust, user-friendly interface. In any case, there are a few crucial features that you should absolutely have in the best HR systems you consider: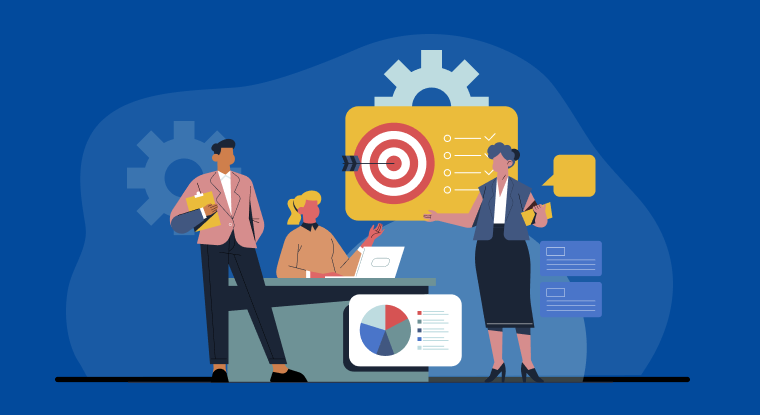 Document Management
One of the most important elements of the best HR systems is document management. An HR software should be able to create, categorize, and store any document as requested or required by your organization. Records and document management is a vital part of any managerial effort in order to keep track of all of the moving parts involved in the project, and an accurate and robust document management system must form a part of your best HR systems.
Management reports for their employees, tax documents, payment contracts and agreements, applications of leave, compensation reports, etc. are some examples of important documentation that a Human Resource department expects to deal with. And as the premier, namesake tool that they will use, it is important that the best HR systems are up to the task.
Employee Management
Your employees, workers, and colleagues combined make up the organization and allow it to function as intended. It is therefore your utmost priority that your employees are both managed properly and well taken care of.
The set of Employee Management tools in the best HR systems should include the ability to create a database of employee profiles, add and remove employees and their metrics, create unique IDs for them to, for example, provide tiered & restricted access, and integrate into your other systems to help make physical employee ID cards that correspond to the employee profile.
Attendance and Leave Management
There is more to life than simply the office, and your employees may want or even need to take a leave of absence. Tracking an employee's attendance is a good metric of their work ethic and dedication, as well as an important thing to keep in mind when rewarding employees with benefits or compensation.
Nonetheless, leaves of absence, whether paid or unpaid, informed or uninformed, may have a wide variety of rationales and reasons behind them. It is unwise to assume why someone would want or need to take a day off. On the other side, people who are habitually absent present a concerning problem.
It is important to keep track of both employment attendances and employee absences to understand them and develop an understanding of how effectively they contribute to your organization.
Feeds
In addition to employee management, providing a method to directly contact the Human Resources managers is a valuable quality of life feature that you should look for when choosing the best hr systems. Creating moderated social chatrooms and discussion threads for your employees to directly and informally interact with their colleagues and managers is a nice idea, and you can use that platform to create a feed of information to and from your Human Resource department.
Workspaces
A basic and simple idea for employee management is to create multiple teams and departments. Classifying employees and reports as originating from a department or a team make it much cleaner and easier to sort. Your choice of the best HR systems should have the capability to create workspaces for these teams to work and interact with each other.
Wrapping Up
Good management of human resources is the quality that makes for a great employer and an excellent organization. You must be able to treat your employees fairly, as well as extract their best performance by way of correct management policies. The best HR systems such as HRSprout by 500apps help your Human Resources experts automate much of their more chore work, and let them (and in turn, you) develop a better working environment that is responsive and fair to your employees.
There are quite a few HR software programs available to you on the market, and we hope that using this guide helps you make an informed decision that takes your organization to new heights.
Why HRSprout
#1
All-in-One HR Management Solution
#2
Employee Digital ID Card
#3
Instant Employee Onboarding Process
#5
Document Management System
#7
Employee Self Service Portal
#8
Agile Attendance Management Tool
#9
Unbelievable pricing - the lowest you will ever find
#10
Everything your business needs - 50 apps, 24/5 support and 99.95% uptime
Join the SaaS Revolution
All-in-One Suite of 50 apps

Unbelievable pricing - ₹999/user

24/5 Chat, Phone and Email Support