Best Core HRMS Software for Your Business Growth in 2023
In the digital era, every company needs core HRMS software that can be used to perform various HR-related functions. It can perform repetitive tasks with automation tools and synchronize data by enabling a centralized database. The collaborative software can gather insightful information, assist recruitments, payroll, compensations, tax payments, training, track working hours, and much more, unlike the traditional way, where a company needs multiple software to handle administrative HR systems and administrative tasks. The technology-powered core HRMS software encompasses a powerful business suite used to attract, engage, manage, and train employees throughout their working cycle.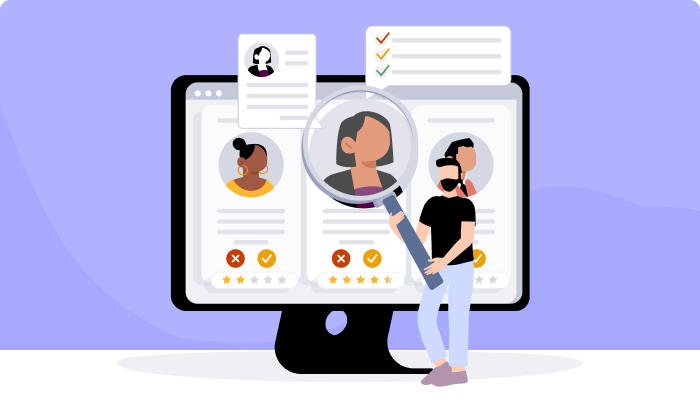 Core HR refers to fundamental functions performed under the HR system. The software can assist in succession planning and annual strategies to help with business growth and revenue generation. Another advantage of core HRMS software includes improved internal communication and security through a robust framework and role-based access system in place. It helps simplify the storage, storage, and access of databases within an organization. The software can be standalone or can be integrated with various third-party tools or applications.
Importance of HRMS Software for Business
Enhance productivity and efficiently manage everyday business operations effortlessly.
Automate repetitive tasks and plan to consolidate data based on predetermined criteria without manual intervention.
Integrates various crucial parts of business operations into one solution that enables employees to track their performance, stay updated with new events, and gather constructive feedback.
Provides a way to relieve the HR team from a monotonous workload and instead focuses on the employee-oriented task that can help achieve more all-around performance.
Best Core HRMS Software for Growth
HRMS tools help manage all the core human resource management operations and enhance processes to match workplace trends. Various HRMS software like HRSprout has a predictive analysis that can help HR professionals make insightful decisions. Following are a few must-have features an HR Software must include in improving the across-the-board employee experience.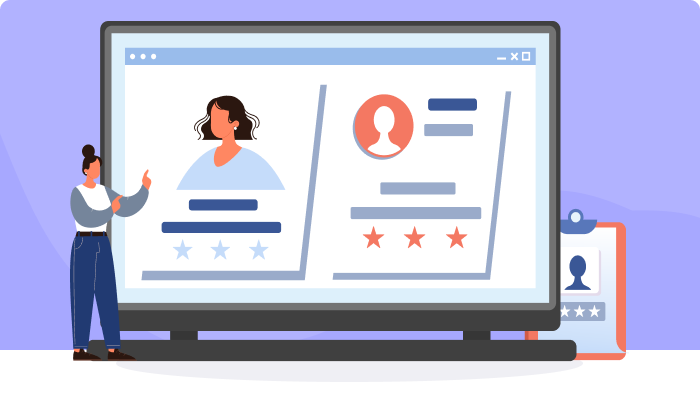 HRSprout
It can perform various functions and make information accessible through two-factor authentication or role-based access. The all-in-one HR software can manage the database of an entire organization in a list or hierarchy manner. The Ai powered search engine empowers users to search the database based on a broader range of keywords. HR staff can unlock new productivity levels and keep track of progress targets with the help of insightful information.
Kissflow HR Cloud
The end-to-end HR system suite is designed to automate and optimize the hire-to-retire cycle of employees. The user-friendly platform is a cost-effective way to automate the HR system and incorporate performance and learning management capabilities.
Get started with the leading Core HRMS Software today! Sign Up 14 Day Trial
Workday
It is an HCM designed to cater huge enterprises. Its primary focus is to provide users insight into a diverse workforce. It has an impressive dashboard with many easy-to-access features that provide a 360-degree user experience.
Paycor
The online platform can automate routine tasks, schedule meetings, and manage recruitment, onboarding process, and payroll within a single software. The platform offers customized learning solutions for employees based on their profiles and areas of improvement.
Darwinbox
The sophisticated new-age HR software simplifies global team management, immigration, payroll, state law implications, compliances, and streamlines people processes. It can equip the workforce with powerful tools and built-in integration. It empowers employees to achieve goals in a more innovative and faster way. It is one of the most used HRM platforms around the globe.
Comparison of HRMS Software
Every organization has different needs based on workforce demographics and everyday operations. Your Core HRMS software should have the ability to meet daily challenges soon as well. After all, you won't be investing in new software every free year. The right HRMS software should connect people with everyday workflows in a way that facilitates productivity. Some systems also offer AI-powered tools that help monitor the employee cycle with a plethora of features.
As the popularity of Core HRMS software has seen significant growth post-pandemic, there are various software in the marketplace offering different feature sets at varying price points. It can be challenging to zero in the software that is in tune with the requirements of your organization. However, we have shortlisted some key pointers that can help you compare various HRMS tools and find the perfect match for your business.
Key Factors To Consider While Comparing HRMS Software
Considering the scalability of the software is also important for future growth and expansion. Here are the key factors to consider while comparing HRMS software.
The primary factors to consider are the feature set included in the software. Find comprehensive software with a wide range of administrative and HR system features that can be fully customized to suit your needs.
Offer general features like mobile compatibility, a self-service portal, performance management, payroll, generating reports, and performing admin tasks.
Consider the most important aspects of your everyday operations. The software should be able to carry on multiple tasks simultaneously. The software should be empowered with automated workflows that can save both time and money when compared to manual work.
The software should have an intuitive easy to navigate dashboard for human resource management. This will help your staff analyze the data effectively and formulate growth strategies and insightful business decisions.
An ideal Human Resource management software should allow organizations to configure work processes for recruitment and onboarding new talent. It should facilitate a smoother flow of operations by streamlining the process from candidate search to onboarding.
Able to track and record various employee information such as active time spent details, attendance, turnaround time, etc. Your organization should be able to formulate business strategies based on employee performance and opportunities.
Conclusion
Core HRMS software enables a company or organization to centralize all data related to the employee, talent management, skill management, performance management, legal, tax, compensation, etc. The digitization of the HR system has led to a revolution in organizational functions. Companies have evolved and are no longer limited to one specific location or project. HR core tools enable the company's digitization and automation of various processes to perform operations effortlessly.
Strategies are devised depending on the requirements of an organization. Most importantly, it should automate various repetitive tasks without any manual intervention. Consider the technical support offered by software before making the purchase. Your staff might need assistance integrating it with your system or third-party tools. Lastly, it's best to try out the free version beforehand so that you know all the functionality and features a software has to offer. Hopefully, the information will assist you in the hunt for the right core HRMS software for your business.
Why HRSprout
#1
All-in-One HR Management Solution
#2
Employee Digital ID Card
#3
Instant Employee Onboarding Process
#5
Document Management System
#7
Employee Self Service Portal
#8
Agile Attendance Management Tool
#9
Unbelievable pricing - the lowest you will ever find
#10
Everything your business needs - 50 apps, 24/5 support and 99.95% uptime
Join the SaaS Revolution
All-in-One Suite of 50 apps

Unbelievable pricing - ₹999/user

24/5 Chat, Phone and Email Support