7 Best Human Resource Management Tools in 2023
Human Resource Management tools automate essential HR functions. These tools offer personalized workflows that replace manual tasks. Managing tasks manually can be daunting, especially when your workforce expands. Keeping track of all employee information becomes a juggling act.
It makes routine HR activities cumbersome and time-consuming affair. It hinders the efficiency of HR processes and affects the HR team's performance. HR software streamlines manual processes, centralizes employee data, and streamlines workflows. This allows HR teams to focus on strategic tasks. It also helps them reach business goals with greater speed and efficiency. Wondering how to choose the perfect HR software for your company? Look no further; this article covers all you need to know.
Definition of Human Resource Management
HRMS platform is a comprehensive suite of modules and processes that integrate Human resource management with technology. It enables HR to securely store employee data in a central location, reducing manual effort. In essence, HRMS saves costs, saves time, and eases the workload for HR.
Human resource software simplifies HR operations like
Employee Recruitment
Employee Onboarding
Attendance Management
Leave Management
Payroll Processing
Performance Management
Expense Management
Document Management
The platform securely stores employee information and streamlines the processes for increased efficiency.
7 Best Human Resource Management Tools in 2023
Here is an article that highlights the top 7 best Human Resource Management and their benefits. So, let's begin!
HRSprout
Simplify HR processes for small businesses with HRSprout HRMS. This comprehensive, cloud-based solution covers all employee management needs. Businesses can centralize and streamline employee data with ease.
HRSprout HRMS is designed for ease of use and intuitive operation. It frees HR professionals from mundane administrative tasks to focus on crucial responsibilities. The software is highly adaptable, allowing businesses to customize it to meet their unique requirements.
Features
Time and Attendance management
Setup Cadence
Payroll Management
Leave Management
Employee Self-Service
Employee Onboarding
Asset Management


Get started with the leading Human Resource Management today!
Sign Up 14 Day Trial
Monday.com
Monday.com simplifies project planning and tracking with a suite of user-friendly services. It also fosters seamless collaboration between teams and departments. This ensures everyone stays informed on the project's progress.
In addition, Monday.com boasts ease of use and versatility. The platform is readily adaptable to meet the unique demands of any project. In essence, it's a one-stop shop for Human Resource management. It enables effortless execution of all HR operations.
Features
Seamless integration with tools like Dropbox, Slack, and Adobe Creative Cloud
Flexible project planning options via calendars, timelines, and Kanban Boards
Insightful dashboards for real-time progress tracking
Visual project, client, team, and department management through boards
Efficiency-boosting automation and apps
Collaborative doc-sharing for seamless teamwork
RipplingHR
Rippling streamlines your HR processes. It brings together onboarding, offboarding, and all employee changes in one centralized location.
This innovative Human Resource software places a strong focus on employee experience. It provides a seamless onboarding and offboarding process. This helps to gather valuable insights across the employee lifecycle. It also aids in creating a comprehensive employee handbook for each new hire.
Some of the advanced features Rippling offers include:
Global payroll administration
Benefits management
Time tracking
Automated onboarding and offboarding
Automated transitions
Analytics and Reporting
Workflow automation
Talent management
BambooHR
BambooHR is a cloud-based HR solution designed to meet the administrative needs of small businesses. It offers employees effortless self-service access, streamlining Human Resource management processes. The central web application serves as a hub for all employee information. This includes job and salary history, benefits, and training records.
From a single dashboard, employees can:
Access company documents
Manage time off requests
View and update their personal information
Features
Streamline employee records, workflows, approvals, reporting, and analysis with ease
Mobile-friendly applicant tracking system
Smooth onboarding and offboarding with e-signature capabilities
Effortless payroll, PTO, and compensation management
Enhance performance and employee satisfaction with tools for well-being management
ADP Workforce Now
ADP Workforce Now delivers a range of Human Resource management solutions, such as
Payroll
Benefits
Talent Management
Time Management
Compliance
Analytics
Benchmarking
It also includes must-have features like advanced analytics and reporting. It also offers deep insights into hiring, engagement, compensation, and benefits.
Other HR features offered by ADP include:
Self-service Portal
Onboarding
Applicant Tracking
360-degree Feedback
Compensation and Recruitment Management
ADP seamlessly integrates with third-party HR software and applications. The platform is ideal for medium to large organizations looking to optimize their HR processes.
Freshteam
Freshteam is a product of the renowned software company Freshworks. The platform serves as a comprehensive all-in-one solution for HR teams. This human resource management software covers everything from hiring to onboarding, time tracking, employee data, and HR team workflows in line with 2023 standards.
Freshteam boosts your HR team's performance with features like:
Applicant tracking system
Streamlined onboarding and offboarding
Employee information management
Time off management
Convenient mobile app
In-depth HR reports
Gusto
Gusto streamlines HR operations for small businesses with its easy-to-use online HR software. This platform prioritizes employee satisfaction. It is specifically designed to meet the Human Resource management needs of small businesses.
With its reliable payroll processing system, this HRMS platform excels at payroll management for small to mid-sized businesses. It also ensures compliance with tax filing and direct deposit.
Features include:
Compensation Management
Streamlined employee onboarding
Self-service Portal
Time off and benefits management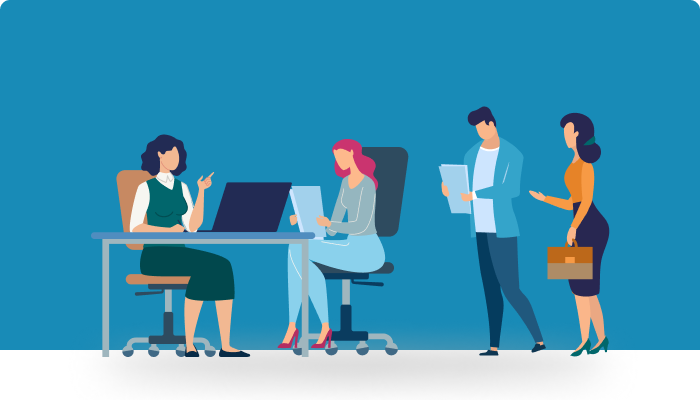 Benefits of Using HRM Tools for Your Business Expansion
Here are the best Human Resource Management benefits which can be useful for adapting to business.
It will Boost HR Team Efficiency
One of the quick wins of using HR software boosts your HR team's efficiency. Tasks like chasing managers for probation completions or performance reviews can be automated. Tasks like approving leave and managing absence can be managed through self-service portals.
Handling Routine Hr Tasks Becomes Easy
HRMS eliminates the paperwork burden in HR operations. It streamlines processes for employee information, hiring, and compensation changes. The HR system can also easily access all employee data and quickly generate necessary documents. In addition, the HRMS platform centralizes information in one secure location. It also streamlines administrative tasks that save HR managers time.
Employee Management Can Be Done Efficiently
The elimination of repetitive tasks and automation of processes leads to increased efficiency within the company. Attendance management is one of the most time-consuming tasks. It's not surprising that HR management systems prioritize automating attendance management. These platforms streamline the entire process. From recording employee hours to generating leave requests, through automation.
HRMS systems include employee self-service features that make employees' lives easier. Like Attendance, leave management is also one of the automation features an HRMS platform provides. It helps in creating different leave policies and types. It also helps employees see their leave balance through Employee self-service portals or mobile apps.
Summing it Up
So, now you know the top HR tools globally. With the help of the data mentioned in this article select the one that aligns with your business needs.
The COVID-19 pandemic brought a rapid shift towards digital solutions, as businesses had to operate remotely. This emphasized the need for digital HR processes in managing the workforce, from recruitment to termination. Thus, having the appropriate HR software is crucial for making the digital transformation.
Why HRSprout
#1
All-in-One HR Management Solution
#2
Employee Digital ID Card
#3
Instant Employee Onboarding Process
#5
Document Management System
#7
Employee Self Service Portal
#8
Agile Attendance Management Tool
#9
Unbelievable pricing - the lowest you will ever find
#10
Everything your business needs - 50 apps, 24/5 support and 99.95% uptime
Join the SaaS Revolution
All-in-One Suite of 50 apps

Unbelievable pricing - ₹999/user

24/5 Chat, Phone and Email Support