9 Most Popular HRM Tools for Efficient Management
HRM tools offer comprehensive solutions for various HR needs. From employee performance tracking to managing payrolls and onboarding new team members. Human Resource Management Systems (HRMS) help companies to modernize their HR operations by providing customized and standardized workflows.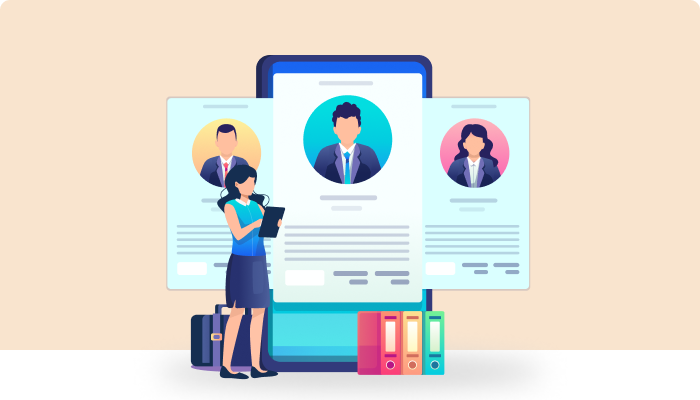 Recruitment can be a daunting task for HR managers. From tracking leaves and attendance to communicating with new hires, HR is critical to the company's success. But shouldn't they be relieved of such stress? That's where HR software and tools come in as a solution.
This article will explore nine of the most popular HRM tools that can help you take your management to the next level.
Why Is It Important to Have HRM Tools?
The prosperity and expansion of a company rely on the effective management and care of its employees.
HRM software automates routine actions, freeing up time for employee experience management. All HR operations can be done from one centralized location with HR software. It handles administrative tasks, allowing HR to focus on employees.
Here are a few reasons why HRM tool is important:
Enables your employees to manage their tasks through self-service tools

Automate manual administrative tasks and ease the burden on HR management.

Human Resource management software revolutionizes employee management in organizations. It provides a personalized and hassle-free experience. With features like people analytics, you can get valuable insights to improve employee management.

With HRM software, employee data management is a breeze. It centralizes information for onboarding, attendance, time off, payroll, performance, and more in a single database.

Offers an internal chat system to make employee communication easy and efficient. Teams can collaborate, share ideas, and work on projects seamlessly.

Ensure accurate and consistent task completion, reducing the risk of errors.

With these tools, a smaller HR team can effectively handle HR tasks. This reduces the need for a larger human workforce.
Top 9 Most Popular HRM Tools
Here is an article that highlights the top 9 best HRM Tools and their importance. So, let's start!
HRSprout
Transform HR operations with HRSprout. It is the premier HRMS tool for effortless employee management. This all-in-one solution is perfect for businesses of all sizes and offers a user-friendly interface to streamline HR processes.
Features:
Face Recognition Attendance Tracking
Seamless Leave Management for tracking absences and vacations
Effortless Data Management
Efficient Payroll Management
Get started with the leading HRM Tool today! Sign Up 14 Day Trial
Bambee
Bambee offers a digital platform to streamline HR tasks. It also provides a personal HR manager to cater to the needs of small businesses.
One notable feature of Bambee's HR software is the chat interface. It allows employees to access HR support anytime.
Features:
HR Inspection
Employee Training and Direction
Payroll and Tax Help
Safe Document Storage for HR-related files
User-friendly Chat Platform
Tailored HR Policy Creation
RipplingHR
Rippling HR is a one-stop solution for employee HR management. It offers Payroll, Benefits, Time & Attendance, and Talent Management all in one platform. Moreover, it effortlessly integrates with over 400 other applications.
Rippling HR provides a centralized database for all your employee information. It comes with custom reporting and graphs, customizable fields, and alerts.
Features:
Employee turnover
App usage
Finances
In addition, it also has a mobile app.
Features:
Effortlessly manage all your HR documents through Rippling's document management feature. It has options for digital sending, signing, and storage
Streamline the onboarding process for new hires with automated onboarding features
Make HR tasks a breeze with process automation, task management, and custom report capabilities
BambooHR
BambooHR is your one-stop solution for tracking and managing all aspects of your employees' journey.
Features:
People analytics
Streamlined onboarding
Compensation management
Benefits administration
BambooHR provides everything you need to effectively manage your workforce.
Features:
A unified and secure database with dynamic reporting options
Effortless onboarding with a full suite of automated tools
Convenient self-service time tracking, PTO tracking, and benefits management
Cutting-edge applicant tracking optimized for mobile devices
Engagement measurement tools to keep your workforce motivated and productive
Zenefits
Zenefits is an all-in-one HRM software. It simplifies benefits, hiring, onboarding, and it also includes payroll software in an easy-to-use platform.
The platform streamlines the workflow. It helps HR teams to allocate less time to administrative tasks and more to high-impact projects.
In addition, the platform helps companies to:
Effortlessly extend job offers
conduct thorough background screenings
secure digital signatures for documents
Features:
Streamlined hiring and onboarding processes
Effortless employee management
Accurate time off tracking
Actionable business intelligence insights
Secure documentation management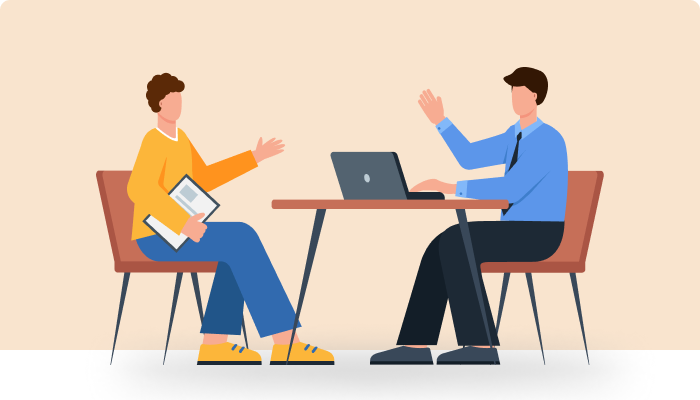 Workable
Workable helps transform the recruitment process by providing a flexible solution for businesses of all sizes.
This platform provides a streamlined applicant tracking system. It offers small to medium enterprises an efficient way to manage candidates and job requisitions.
Features:
Convenient mobile-friendly application forms
Seamless email and calendar synchronization
Intuitive interview kits and scorecards
Integration with over 70 third-party tools
Effortless offer letter management, including electronic signatures
Workday
Workday streamlines HR and financial tasks with ease. This cloud-based platform centralizes data and facilitates collaboration among teams.
It combines the benefits of improved employee experience through advanced features with increased workflow efficiency.
Features:
In-depth analytics and reporting
Effortless payroll and workforce management
Comprehensive talent management
Professional service automation
Robust platform and product extensions
Gusto
Gusto is the ideal HR solution for small businesses searching for a streamlined process.
This platform provides comprehensive HR services such as:
Payroll
Benefits

Talent management

Its user-friendly interface is suitable for organizations of all sizes. The platform makes it an excellent option for start-ups seeking a simplified solution. However, it may not offer as many services as larger providers like ADP or Rippling.
Features:
Streamlined onboarding processes
Comprehensive health and financial benefits package
In-depth Insights and reports
Automated syncing with payroll systems
TeamSense
TeamSense offers a user-friendly solution for businesses looking to manage their hourly employees' absences and improve communication.
This platform is perfect for small to medium-sized enterprises in need of an effective way to keep track of attendance and foster communication with their hourly team.
Features:
Conveniently track absences from your phone
Send mass text messages for reminders, company updates, and open shifts
Hear directly from your team with pulse surveys
Securely share resources with your team through the Employee Portal
Let applicants apply easily with the Text to Apply feature
Ensure your team's safety with the Mark Yourself Safe feature during drills and emergencies.
Are These HRM Tools Agile?
Yes, the tools mentioned in this article are agile. It offers flexibility, collaboration, and iterative improvement.
These tools offer a range of features such as:
Employee onboarding
Applicant tracking
Employee database
Benefits management
Employee profiles
HR inspection
Payroll
Tax help
Document storage
Process automation
Task management
These tools help streamline HR processes, automate routine tasks, and provide a centralized database for all employee information.
Final Thoughts
So, HRM are essential for efficient management in today's workplace. With the help of these nine popular HRM tools, employers can manage their staff more effectively and with greater efficiency.
This will lead to better team dynamics and improved performance and ensure that the organization complies with the latest regulations and best practices.
Why HRSprout
#1
All-in-One HR Management Solution
#2
Employee Digital ID Card
#3
Instant Employee Onboarding Process
#5
Document Management System
#7
Employee Self Service Portal
#8
Agile Attendance Management Tool
#9
Unbelievable pricing - the lowest you will ever find
#10
Everything your business needs - 50 apps, 24/5 support and 99.95% uptime
Join the SaaS Revolution
All-in-One Suite of 50 apps

Unbelievable pricing - ₹999/user

24/5 Chat, Phone and Email Support