Necessity of an Advanced HR System in the Modern Workplace
Modern HR departments demand modern amenities, and introducing the HR system is one of such amenities. It allows the HR team to perform their duties quickly and efficiently. HRSprout is an all-in-one HRMS tool and a boon for HR executives.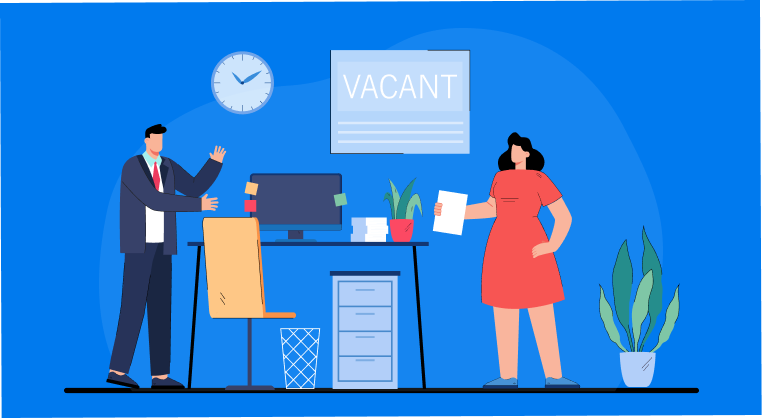 If you ever visit the office of a multinational company, you will notice that the HR department is probably one of the busiest sections within the company premises. This is because HR departments deal with some of the major operations in an organization. There was a time when a company's HR team had limited tasks. They were mainly responsible for recruiting new talents and dealing with the resignations of existing employees.
However, things have changed a lot for modern HR executives. They are piled with responsibilities that range from hiring new candidates, managing employee data, processing payrolls, and dealing with resignations, to name a few. Manually handling many duties may not always be possible, especially if thousands of employees are working for the company. Thus, it is essential to use a reliable hr system.
Several small and medium-sized companies have also accepted using suitable HR software. This not just helps them simplify their HR responsibilities, but it also helps them get all the relevant data they may require occasionally. This proves the importance of the modern-day HR tools necessary for businesses to prosper.
What is an HR System?
There are several types of HR systems. There are several options to choose from that will fulfill your needs and fit within your pocket. These options may be non-automated ones, including databases and spreadsheets. It may also include automated systems, such as specialized tools.
Several types of HR duties are fulfilled through an HR system. Some of these include:
Saving and managing every employee's data with record management.

Creating different types of graphs and charts.

Letting employees apply for their leaves and holidays.

Determining the need for training employees and managing the suitable courses for them.

Ensuring a shift plan and attaining real-time employee attendance records to view.

Designing a preset employee onboarding procedure and automating all necessary correspondence.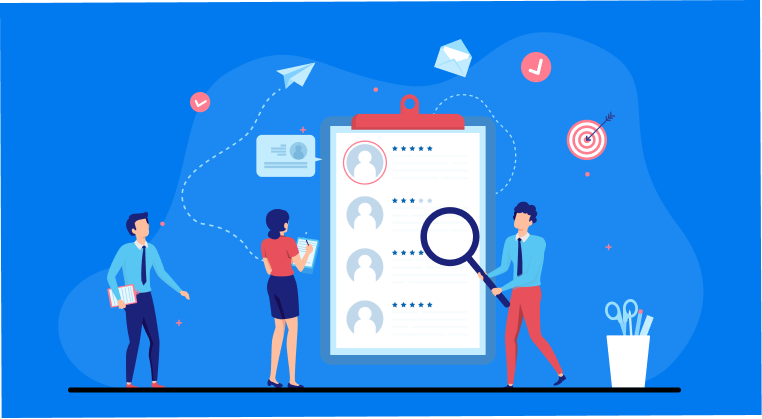 Importance of Advance HR System
As discussed above, the HR department is always busy with organizational work. Whether hiring new candidates for a job, managing the data for all the existing employees, updating the database, processing payrolls, or dealing with the paperwork of resigning employees, the HR team is nose deep in work.
Manually handling so many responsibilities is not possible. This is why it is essential to use an HR system that can prove a boon if used properly. Some of the benefits of using an efficient HR system are hereunder.
1. Employee Reports
The human resources management system is one of the best tools for monitoring employees' individual performances. The hrms takes care of the employees' presence, absence, and the outcome of their effort. All this information is processed, and a periodic performance report is created using the HR system tools. This data helps evaluate each employee's performance and develop a plan to improve their productivity.
2. Data Integration
Different HR processes require data from various departments within the company. For example, processing payrolls will need the HR team to collect relevant data from the timesheet and attendance management. Trying to gather all such information manually will be pretty tiresome. But, on the other hand, if you use the HR system, things can get very straightforward for you.
You can use the HRMS app to automate the entire process and formulate a common database for all the required information. This will simplify the process of extracting valuable data and sharing the same with other office managers.
3. Employee Self-Service
There may be times when employees need to update their information on the company database. Unfortunately, fulfilling the update request of multiple employees may be too much for the HR department. However, if you use suitable HR system tools, things can get better. These HRMS tools will allow employees to update, edit, and deal with their data in the company database.
Different employees have their IDs and passwords. The admin in charge of the tools will grant access to the employees based on their job positions in the company. From there onwards, the employees can manage their information without depending on their managers. This will eliminate a significant burden from the shoulders of the HR department, and they can utilize this time on other vital tasks.
4. Security
For any business entity, confidentiality is essential in every decision-making process. The data stored in the company database is of utmost importance to the organization. Even a minor leak of the data may prove disastrous for the business. This much-needed security to the data is possible with the HR system software. The HRMS tools provide all possible protection from data theft and malware. Only authorized personnel can access the database with proper login credentials.
5. Transparency
Any data uploaded in the human resources management systems are stored in a cloud-based interface. The admin and employees of the company can access this interface with proper login credentials. In a way, this offers sufficient accessibility that leads to transparency between employees and the admin. This also reduces the possibility of any miscommunication and improves better coordination.
6. Real-Time Data Updates
The HR system allows all the employees of an organization to edit and update their personal information in the company database. Any edit or update they make is updated in real-time. As a result, it saves a lot of effort and time.
What Are the Latest Advancements in HR Systems?
Time never stops for anyone. Similarly, rapid advancement in the technical field will never stop. This is true for HR system tools also. These tools have witnessed several improvements since the time they were introduced. Some of the latest advancements are discussed below.
1. ESS
This feature allows employees to manage their information in the company database independently. They do not depend on their HR managers to update or edit personal information. Instead, they may do so with their IDs and passwords.
2. Face Recognition
One of the latest advancements in HR systems is the introduction of facial recognition. This feature allows the system to mark employees present for work by recognizing their faces. Thus, there is no need to sign on a register to mark their regular attendance manually.
3. Biometric Integration
With the introduction of biometric integration, employees can access different areas within their company premises. They gain access to other parts of their office by tapping their thumb on a thumbprint recognition device. Thus, no need to use individual IDs and passwords to enter various restricted areas of the company premise. Additionally, there is an excellent possibility of the employees losing their IDs and passwords. With the biometric recognition system, there is nothing to lose.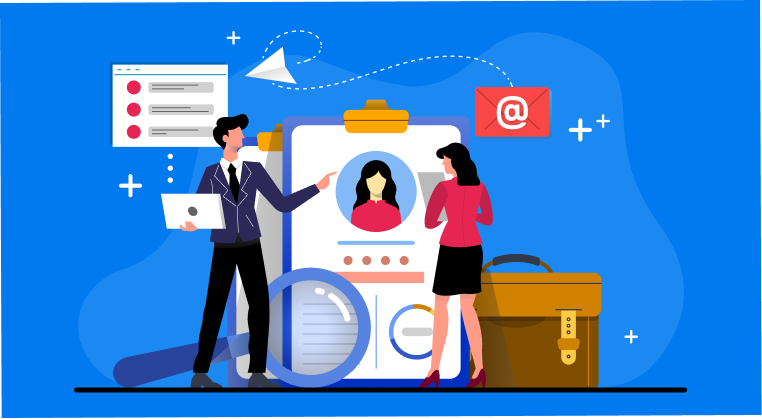 HRSprout – The All-In-One HRMS Software
Created by 500apps, HRSprout is one of the latest and highly advanced HRMS software you will come across. You can use it as a part of your existing HR system to streamline various HR tasks and save time. HRSprout allows you to manage all employee information without sweating it out. You can also create onboarding and exit cadences with the visual designer's help.
HRSprout also allows you to manage the leaves of the employees seamlessly. In addition, it comes with a built-in attendance tracker that utilizes biometric integration and face recognition with activity monitoring. In other words, HRSprout enables you to enjoy your duty as the HR executive of your company. Some of the features of this software are listed below.
Attendance Management

Document Management

Multiple Workplaces

Leave Management

Employee Management
Conclusion
Considering the current pressure on the HR department of any company, using a suitable HR system has become mandatory. As a result, most multinational companies worldwide have accepted the system. Although you may think that investing in HR tools may not be a profitable venture for your business, you are bound to prove yourself wrong after using this software.
Undoubtedly, investing in a suitable HR system will be an excellent decision for your organization regarding security, professionalism, and administration. Over the years, the demand for these tools has increased in leaps and bounds. Thus, you will find various types of HR software in the market.
HRSprout is one of the top-rated hrms system in the market. It is complete software with all the features you may require in such a tool. With the help of this powerful tool, managing everything about your employees will seem very simple. HRSprout is created by 500apps. The company has a suite of 39 apps that cover all the significant aspects of running a business. The software developed by 500apps help to save time and boost productivity.
Why HRSprout
#1
All-in-One HR Management Solution
#2
Employee Digital ID Card
#3
Instant Employee Onboarding Process
#5
Document Management System
#7
Employee Self Service Portal
#8
Agile Attendance Management Tool
#9
Unbelievable pricing - the lowest you will ever find
#10
Everything your business needs - 50 apps, 24/5 support and 99.95% uptime
Join the SaaS Revolution
All-in-One Suite of 50 apps

Unbelievable pricing - ₹999/user

24/5 Chat, Phone and Email Support