How to Choose the Best Business HRMS Software?
The best HRMS software for your business is the one that can meet your needs and bring clarity to your company. Use this guide to find the right software for you.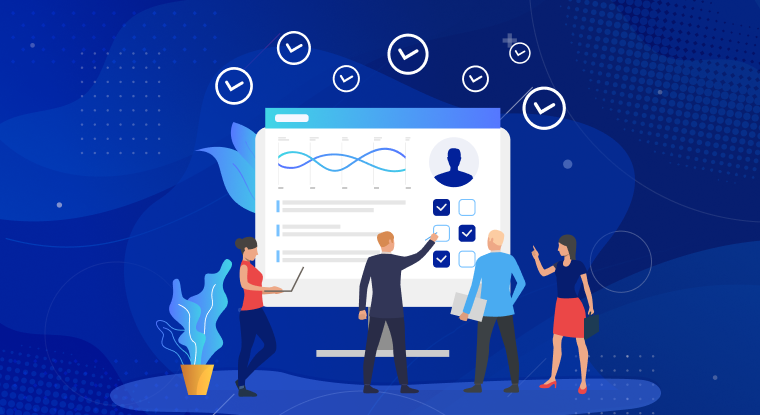 Elbert Hubbard got it right when he emphasized the importance of a talented and qualified employee for a company. Indeed, the people who work for your company make your company. Your human resources are, in fact, your strategic advantage.
"One machine can do the work of fifty ordinary men. No machine can do the work of one extraordinary man." – Elbert Hubbard
However, talented people are also highly in demand, and every other company like yours is looking for them. Now, why should they work for you instead of their competitor?
That's where an enriched employee experience makes every difference.
Almost every industry now, especially in the IT field, is experiencing a shortage of qualified people to fill their open positions. For the same reason, the potential candidates out there have more options regarding where they want to work. Unless you give them a good enough reason to choose you and stay with you, they will choose your competitor. This is why companies these days are more focused on human resource strategy rather than administration. They have realized the need to provide unmatched experiences to their employees if they want to retain them for a long time.
Human resource management is no longer enough. It takes more than that, which is why companies are turning to top-notch hrms to take care of their talent.
What is HRMS Software?
A Human Resource Management System, often referred to as HRMS software, is a centralized intelligent technological solution that stores, tracks, and manages data of the human resources of your organization. It takes care of human resource operations, including employee demographics, daily attendance, time off, medical details, retirement benefits, other perks, policies, schemes, etc. It essentially helps manage all tasks involved in employee management, right from onboarding to payroll.
On the whole, maintaining a centralized and all-pervasive record of all employees of your organization helps streamline the entire process of people management while saving time and improving efficiency.
HRSprout is one such cloud-based intelligent HRMS software solution that comes packed with the most carefully designed features to make people management easier for you. It comes with dedicated modules for employee attendance management, leaves management, and document management, using which you can easily access specific employee data, analyze their attendance details, leave requests, payroll, etc., and make quick decisions for the best interests of both the organization and the employees.
Its comprehensive employee management module lets you filter your list of existing employees using sensible criteria and allows you to narrow down your search when you are looking for someone specific. In its attendance management module, you can accurately track your employees' attendance with its attendance regularisation tools.
In leave management, you can easily track your employees leave and off times quantitatively and qualitatively, based on which you can calculate their leave balances and make quicker decisions with leave requests. You can also create custom leave types for employee vacations, sick days, etc.
On the whole, HRSprout gives you a better grip over employee management while at the same time allowing you to connect with your employees on a more personal level. It is the perfect tool to provide high-quality working experiences for your valuable human resources.
Why Do You Need HRMS Software?
For starters, conventional manual HR management systems, being spreadsheet-based, can be prone to many human errors, including typos, errors of omission, and commission. Inaccurate data about your organization's people can adversely affect your entire work culture in many ways, not to mention the complaints and frustrations of individual employees who suffer.
Besides errors, storage is another major problem with manual systems where separate files, whether hard copies or soft copies, must be maintained for individual employees. It is time-consuming and expensive, but it is also impractical for organizations that are looking to scale down their pipeline. Over time, it can lead to employee information getting lost, and you would need to look through piles and piles of files to find specific details once your company starts growing.
An efficient hrms app can help you solve these issues with a single operating platform. It comes with everything you need to store, manage, and retrieve important information at the right times and maximize the efficiency of your entire human resource team. With its centralized database of human resource data, data is never lost or hard to find. All you need to do is enter specific queries to retrieve detailed information. As it is cloud-based, it is accessible across all departments of the organization, irrespective of where they are physical.
It also has AI-based automation capabilities and insightful reports, ensuring that there are minimal to no errors when handling employee data.
Now, if you are in the market searching for the perfect HRMS software for your business, here's what you should be looking for.
How to Choose the Best Hrms Software for Your Business?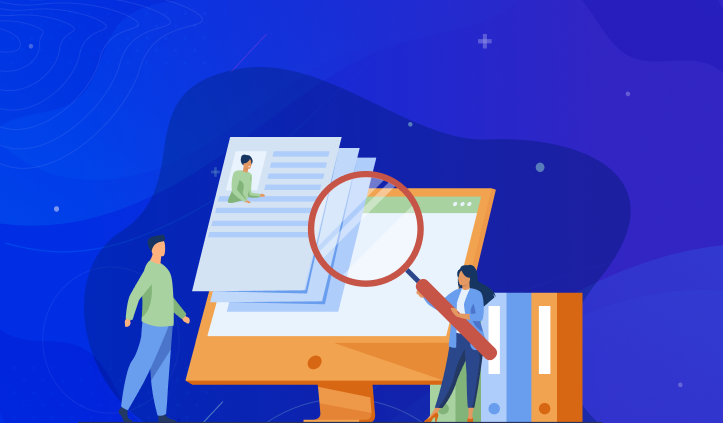 Before you even begin to look for an HRMS software solution, you need to do thorough background work to set the foundation right. Here are some tips for selecting the ball rolling in the right direction.
Analyze and study your existing human resource management system to see where you stand and identify inconsistencies that you can solve with an HRMS system. Discuss the proposition of adopting a solution with your HR team and find out what they have trouble with in managing the people. Set clear objectives and goals as to what exactly you wish to achieve with an advanced HRMS software solution based on the inconsistencies and drawbacks you identified earlier and what your team needs specifically.
List down the features like an attendance tracker and capabilities you need for your unique organization and start your market research. Remember to focus on these features only and not get carried away with the million other characteristics that HRMS systems come equipped within the market today. Having your priorities straight is highly important when you scan the market. It can get quite overwhelming trying to narrow down your options when multiple solutions offer excellent features for you to choose from.
10 Most Essential Features of HRMS Software That You Need for Your Business:
Centralized Database:
One of the most attractive and important features of an HRMS software solution is that it comes with a centralized database in a record management tool to store, track and manage employee data. It eliminates the need to maintain separate physical or digital files for individual employees, thereby immensely saving time and storage costs. Allowing all-pervasive access to the employee database for all stakeholders concerned also eliminates errors, confusion, and issues relating to information retrieval. What's more, it offers complete data encryption and ensures the utmost security.
Employee Information Management:
Storing away employee information is not enough for an actively functioning organization. You also need to be able to use this information and provide enriched employee experiences for your staff to make sure that they are happy and satisfied with the work culture. Hence, you must make sure that the HRMS software solution that you are looking to buy offers sufficient features to filter, track and retrieve employee information such as job history, performance history, code of conduct, insurance plans, banking, and tax details, etc. for you to make relevant decisions.
Employee Onboarding Features:
Employee onboarding is perhaps one of the most time-consuming and tedious tasks involved in talent recruitment. Ensure that the HRMS software solution comes with features to set up a smooth and hassle-free onboarding process.
Advanced solutions like HRSprout offer excellent automation tools with which you can speed up onboarding to a great extent while ensuring that all new hires get a consistent experience. You can automate tasks such as form filling and additional documentation to save time and minimize the chaos of following up with paperwork.
Attendance Management:
When the number of employees in your organization starts growing, attendance tracking can begin becoming a constant hassle. Your HRMS system needs to have a top-notch attendance tracking module with which you can easily and accurately keep track of your workers' attendance. You can generate reports from this module to assist in payroll processing.
Leave Management:
Leave management is yet another chaotic and error-prone process in human resources. You need to accurately calculate employee off times, eligible leave periods, etc., and respond to leave requests. Hence your HRMS software solution must have an efficient and reliable leave management system where you can calculate leave balances, assign leaves and manage requests. Your employees should also ideally have an input interface where they can request leave and take time off when needed.
Payroll:
Payroll processing requires data about some aspects, including attendance, time off, salary perks, deductions, insurance policies, bank details, tax details, etc. Ensure that your HRMS software offers tools to integrate and sync all related data to process payroll. It is perhaps one of the most crucial features in your HR tools as it requires due deliberation and meticulousness.
Human Resource Analytics:
Best-in-class HRMS software solutions provide insightful real-time analytics relating to an organization's workforce. It can help you figure out several technical details essential to improving future organizational efficiency, including average human resource costs, employee turnover, facial recognition attendance system, work time trends, recruitment expenses, etc. You can anticipate upcoming talent needs, calculate future staffing expenditures, and many more with this information. You can also gauge the effectiveness of your staffing efforts and make improvements for the future.
Feedback Module:
As mentioned before, HRMS software solutions these days are designed to provide two-way enriched experiences to both the company as well as the human resources. Hence a feedback module is essential to offer employees a fair chance to express their concerns and feedback relating to the work culture. The staff can also submit their queries and complaints, in anonymity if necessary, through the feedback module and get their problems addressed. Feedback can also help the HR department take necessary data-driven steps to further improve the work culture.
Ease of Use:
The HRMS software you are looking to buy must be easy to use and non-complex. The interface must be easy for both the employees and the management to navigate through, lest they abandon the solution and fall back on conventional methods. No matter how feature-packed or how popular a solution is, if it is not easy to use for people, it would be a non-worthy investment.
Customizability:
Last but not least, make sure that the HRMS system you are purchasing is customizable and flexible in terms of features and capabilities. Especially if your organization is planning to scale in size soon, you need a solution in which you can add or remove parts and fine-tune them to suit your unique needs and requirements. Any technology complements your organizational structure, not the other way around.
Conclusion:
A perfectly functioning organization is only possible with a cooperative, happy, and satisfied set of people. Gone are the days when the concept of human resource management merely meant taking care of payroll. The focus is now on providing high-quality employee experiences, and multiple workspaces which is only possible through careful deliberation and attention to detail. For that, you inevitably need an efficient HRMS software solution.
Why HRSprout
#1
All-in-One HR Management Solution
#2
Employee Digital ID Card
#3
Instant Employee Onboarding Process
#5
Document Management System
#7
Employee Self Service Portal
#8
Agile Attendance Management Tool
#9
Unbelievable pricing - the lowest you will ever find
#10
Everything your business needs - 50 apps, 24/5 support and 99.95% uptime
Join the SaaS Revolution
All-in-One Suite of 50 apps

Unbelievable pricing - ₹999/user

24/5 Chat, Phone and Email Support