What is Leave Management?
Leave management is a system which enables easy tracking and management of company leaves. This includes leave requests, approvals, and tracking.
To understand leave management, you must know what leave entails. It's just taking a day off from duty after notifying employers. Except for vacations, leaves are the days for which every working individual is entitled and compensated.
Paid leaves are part of the benefits plan that companies provide. In simple words, leave management is the act of handling any type of time off demand and tracking the duration that employees are absent from work. In addition, leave management systems may estimate and record pay granted to absent employees if paid time off is provided as an incentive.
The leave management system simplifies requesting, approving, and receiving leave confirmations online. Leave management software helps you view, monitor, and manage your employees' leave records. Employees can install Leave Management mobile apps and request leaves on the move at any time and from any location. In the case of lengthy leave, devices may measure time away and advise according to the location and context.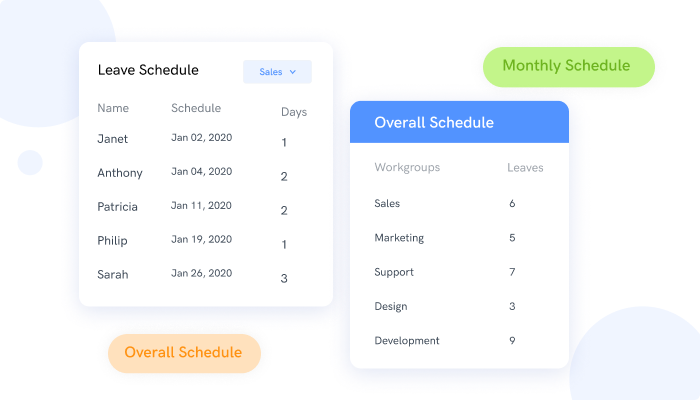 Employees can also check and manage leave statements online at any time using smartphones. Leave management, often known as time-off management, is the collection of systems in an organization that governs the request, confirmation, and tracking of employee leave. The application must be routed through several decision-makers. In addition, payroll must be notified, including employee attendance.
Forms of Leave: Leaves are either authorized by the government or offered freely by an enterprise. The employer considers several forms of leave compulsory, and others are granted as a courtesy. Earned Leave or Privileged Leave, Casual Leave, Sick Leave, Compensatory off Leave, Bereavement Leave, Leave without Pay, and Maternity Leave are amongst the most prevalent forms of leave that you should particularly address in your leave policy.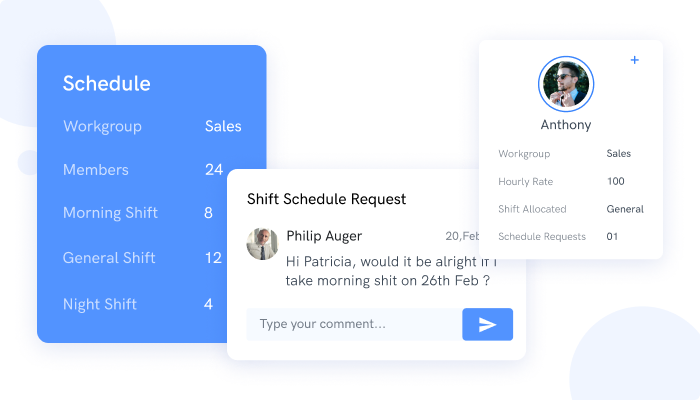 How to Keep Leave Management Consistent?
Since there are no identical situations necessitating leave, it can be difficult to maintain consistency while handling leave. Regarding paid leave, make sure you have a leave policy in place that indicates how much PTO is obtainable. Based on the number of years they've worked and the roles they've held. When it pertains to prolonged leave for maternity, infirmity, or personal commitments, having a policy so that is written and available to all employees is beneficial. Because situations vary, it is essential to be adaptable and considerate while selecting how to handle each. It is also necessary to accurately document each instance and the rationale for any decisions taken in case of bias allegations.
The Advantages of Leave Management:
The benefits of leave management are numerous, and some of them are itemized below: - A more efficient attendance as well as payroll procedure - It makes you more compliant with labor rules. - Attendance error rates are greatly reduced. Improves quality and performance - Ensure that the leave policy is enforced consistently. - Increased staff satisfaction and loyalty
Problems with Leave Management:
Companies run into many problems if they don't have suitable leave management practices. If you stumble on any of these challenging instances, it shows that you need to improve your practice. Among the difficulties are: - Low productivity - Low employees' trust and motivation - Inadequate customer service - Revenue shrinkage - Employee dissatisfaction - Absenteeism without authorization - Inadequate holiday planning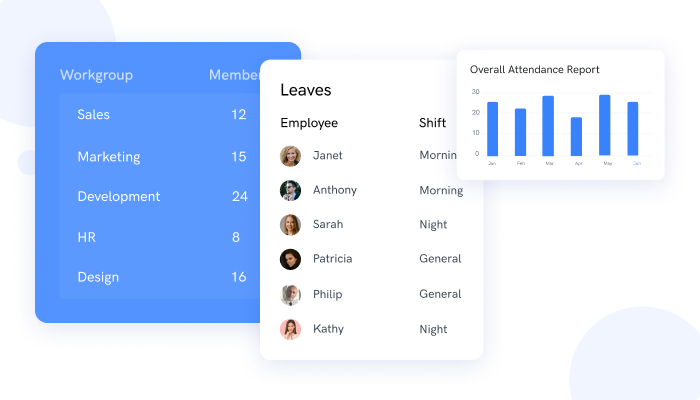 Leave Policy:
Paid leave, breaks, and other aspects of leave, duration and attendance records are topics that each employee must be aware of and have the right to be informed of. Rather than discussing it just once, the process is codified to make it clear and accessible to everybody. The 'Leave Policy' is a detailed document created by the company that explains the number, categories, and method for obtaining leaves.
The regulations in the leave policy serve as its foundation, and the government or the corporation determines them. They address several choices of leave. As a result, specifying eligibility, quantum, the timing of yearly and monthly leaves, regulations for availing, receiving permission, grounds for denial, and carry forwarding regulations is required.
Conclusion:
Leave management focuses on handling time-off demands organized and productive. Manually managing this procedure might lead to additional payroll problems and court action.
It aims to address employee time-off applications fairly and accurately, making the company function effectively. Workers also receive the benefits to which they are entitled." with "RecruitHire is an applicant tracking system that can efficiently simplify your company's hiring process.
It uses Kanban boards, job management, candidate tracking, workflow management, and automation to save your valuable time."