What Does HR Software Do?
If you're having a challenging time figuring out what HR software can do to help your business, there's no need to fret. We're here to help ensure that you make the most out of your opportunities.
There's no denying that your company will have a hard time getting off the ground without focusing your efforts on human resources (HR).
There are plenty of ways to go about tackling HR in the business sector — often to the point where it can get overwhelming for inexperienced company owners. However, just like everything else in business management, there are ways to streamline the process. In this case, it's all about tackling HR software.
Our Guide To What HR Software Does:
If you're having a challenging time figuring out what HR software can do to help your business, there's no need to fret. We're here to help ensure that you make the most out of your opportunities, allowing you to focus on what you do best and giving you the insight you need to experience standout success. In essence, HR software is all about streamlining the processes that engage and encourage your employees to do their best.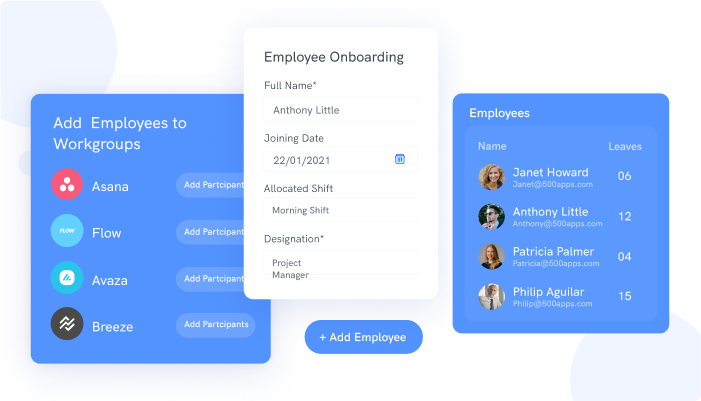 Such is the reason why so much of a company's success often hinges on its ability to handle HR software. Thankfully, there's no reason to fumble around in the dark since we're here to give you a hand to make sure you know your way around digital tools such as HR software. Here are just some of the processes you can expect to see from top quality HR software.
Attendance Management:
A company's ability to function often depends on how well it can track employee behavior — particularly when it comes to attendance management. It can include vacations, sick leave, unpaid leave, and much more. If a company didn't have an efficient way of tracking absences, it's practically impossible to plan for specific events, as you'll never know which employees are available at which time. Attendance management will help human resources keep track of employees, giving them a chance to breathe easier while at the same time making last-minute changes based on data you get from proper attendance management software.
Self Service:
One way to help develop trust across the board is to give your employees more control over their schedule and various other responsibilities within your company. The use of self-service HR allows your employees to take a more hands-on approach when it comes to their documents through an online portal. It can be particularly helpful for employees who work from home, relieving the burden from HR and encouraging employees to be more disciplined as a result. Keep in mind that self-service software still requires you to keep an eye on things to ensure that no one is slacking or abusing the system in one way or another.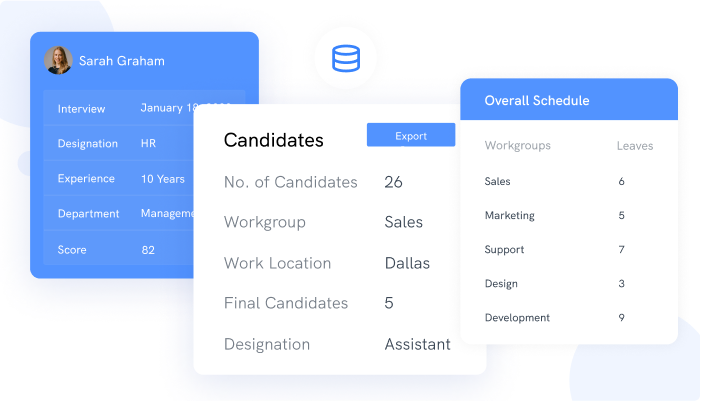 Automation & Notifications:
A job at human resources can be tricky, especially if they don't have the necessary software to help streamline specific processes. Automation and notification software is there to help HR staff more accurately engage with employees based on the information provided. One of the best parts about modern digital tools is how easily AI can be integrated into various systems, working together with your staff to create a stress-free and efficient environment.
Data Security:
Of course, it would be remiss to talk about HR software and not mention advanced features such as data security. Human resources handle private data all the time, which is why HR software must focus on data security no matter the situation. A company owner has to protect their digital assets, which is precisely what you can accomplish with HR software data security measures.
Data Analytics: The ability of your HR team to operate effectively depends on the analytics you get from day-to-day processes. It's similar to digital marketing, where you can only effectively tweak your marketing strategy if you take the time to collect the necessary data. Analytics can be highly effective for those who know how to use it, and HR software can make data analytics more intuitive and easier to understand.
Multi-App Integration: Last but certainly not least, the ability of software to seamlessly integrate into various other platforms is what can help your company outpace the competition. HR software is required to have multi-app integration, and any service that doesn't offer such a feature is not worth your time and money. Just about every modern solution involves multi-app integration, as it offers both you and your clients a more convenient and accessible experience.
Conclusion:
One of the amazing things about HR software is the fact that it only continues to grow and evolve as time goes by. Therefore, the more you research HR software, the higher your chances of finding the right service you want to be based on their features. There are many different types of HR software available, and it would be wise to look for a company that provides the features listed above.