What is Employee Management Software?
Employee Management Software is essential for managing human resources. It streamlines management tasks by providing a tool to monitor, evaluate, and improve performance.
Proficiently Manage Your Recruitment Process with RecruitHireEmployees are the bedrock of any organization. So, no matter the size, businesses need a system that manages their employee details.
Technological improvement goes one further by introducing a system that controls everything that pertains to employees. Employee management entails the process of managing everything that relates to employees. The system covers biodata, payroll, responsibilities, job description, performance management, and much more.
What is Employee Management Software?
An employee management software helps you guide and manage your employees' daily efforts in your organization. It not only allows employees to give their best, but it also enables you to direct their efforts in the right direction. The software also securely stores all employee data and allows easy access to the data when needed.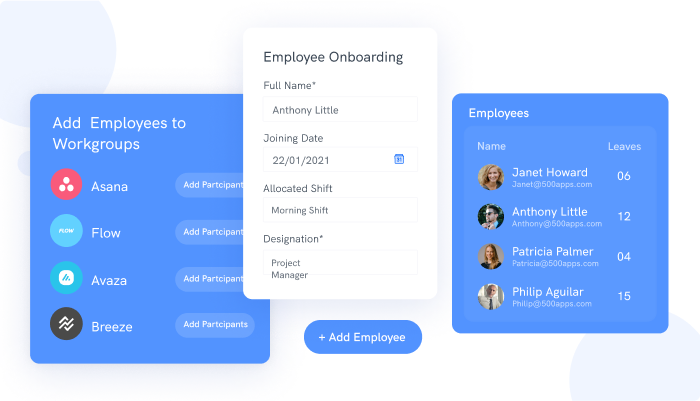 Furthermore, the employee management software grants you easy and quicker administrative control. With the optimal control the software hands over to you, you get to maximize each employee's contribution to your organization. However, an employee management system covers three key areas: + It manages employee acquisition.
The employee management system helps you in recruitment and employee retention. + It manages the engagement and retention of employees. + It manages how employees perform by bringing down costs and increasing productivity.
Our Guide to Employee Management Software:
As an individual in a leadership position in your organization, you know that managing employees will decide the growth of the business. Happy and hardworking employees will spur you to greater heights, while disgruntled and lazy ones can cause your business to fail.
Employee management software is the best way to keep track of each employee and manage how they impact your business. The software helps you navigate the treacherous waters of your employees' social and performance aspects when deployed. The bigger your business, the more you need the employee management software. Different employees have different goals, motivations, and perspectives to work.
The employment management software helps you create a functional, efficient workplace by capitalizing on the strength of each employee. Overall, the use of the proper software will help you keep your employees motivated, successful, and loyal.
What You Can Do With Employee Management Software?
There are several things you can do with web-based employee management software, they include: Taking your employee management to the next level. With control over every aspect of your employee's workplace life, you get a more hands-on approach to their workflow. Furthermore, the software automates the whole management process.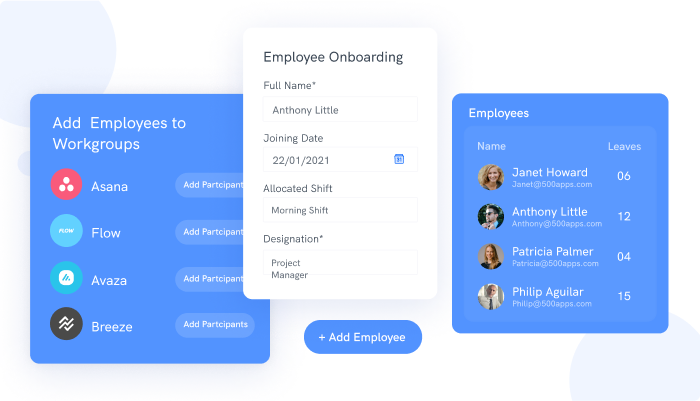 Provides employee engagement and maximizes time. The software lets you know how much time an employee spends on a task. With its time tracking capability, you will be able to evaluate the productivity of each employee and their working hours. Employees cannot be entirely engaged all the time, yet it lets you know what stimulates, helps, and motivates each employee to productivity. Several employees try to clock up more hours to the detriment of their health.
The software allows you to monitor your employee's health and wellbeing. Tracks payment, invoicing, and administrative tasks. Clients can track how much time is spent on specific projects with the time tracking features in employee tracking software like HRSprout. You will be able to agree on budgets and remuneration with certainty. Integration with other applications and platforms. With the possibility that your business might need several applications with different functionalities, software like HRSprout integrates seamlessly with these other platforms to get your business working at peak capacity. So, you do not need to reproduce content, import tasks, or copy information to several applications.
How To Use Employee Management Software? Despite its several promises, implementing employee management software can be challenging if your organization employs remote workers, making it more difficult. You need to take time away from significant work to incorporate several layers of administrative work into the software. As a result, many small businesses are reluctant to adopt one.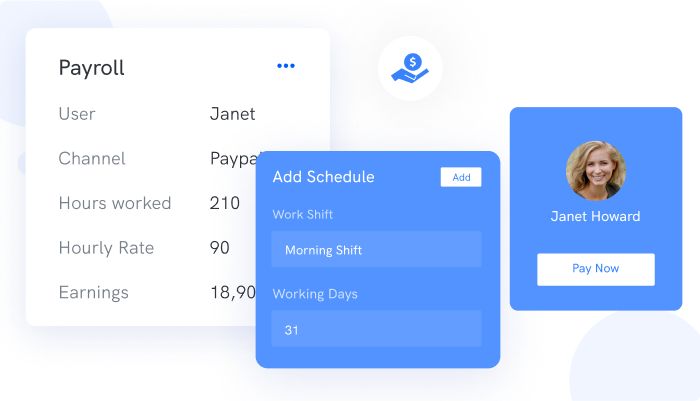 However, web-based software allows for efficient implementation as you can systematically perform the increments. The essential thing in adopting the software is getting your team trained about using it. With short, easy, and visually detailed sessions, you can get your team educated about using HRSprout. Once your team knows how to use the software, you should move to the implementation. Then, employees can gradually migrate documentation, tasks, assignments, media, and other required files to the digital system.
Which Employee Management Software to Use?
Quickly track your team's time and measure their productivity with HRSprout.com The HRIS software gives you all-around control over managing your employees' data and responsibilities. With an added feature like document management, HRSprout guarantees the security of your data, so important documents never get lost. HRSprout also has screenshots and activity monitoring features to know your team." with "Proficiently Manage Your Recruitment Process with RecruitHire