How To Improve Employee Attendance?
Employee attendance is a huge problem for many companies. But there are a number of steps you can take to not only improve it, but to help set your company apart as a great place to work.
Attendance management is an arduous task for any business. It's challenging to keep up with all your employees, whether signing in or signing out of your business premises.
This can even be a huge nightmare if all you have to do is confirm attendance manually. Traditionally, companies used timesheets or punch systems. It's not surprising that some organizations still use these systems. However, the right attendance software should help you worry less about managing attendance and productivity within the organization. Research shows that the demand for attendance management tools will likely shoot in the coming years. This will happen because more and more companies seek to take advantage of technology in working remotely. In addition, of course, the onset of the pandemic has played a significant part in influencing organizations to stare in this direction.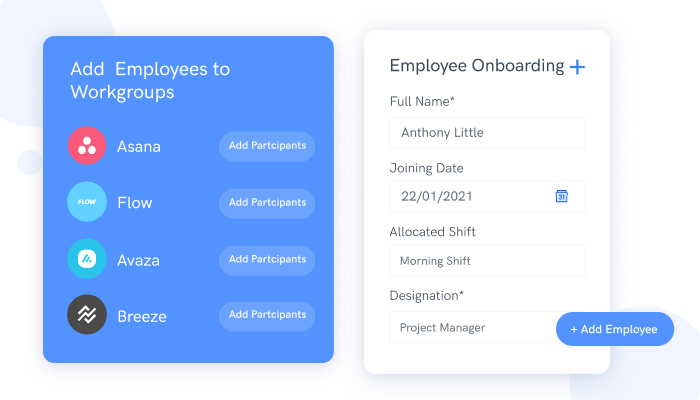 If you are thinking about improving employee attendance with the help of technology, this post will help you achieve this without discouraging your staff in the process.
Tips to Enhance Employee Attendance in Your Business: Use the Right Software:
One of the first things that will transform how you track your employee attendance is by using the right tool for the job. There are hundreds of employee attendance software online. However, this doesn't mean that selecting any tool is smart. You need to take the time to evaluate different software before finally choosing one. This might take you some time, but we decided to recommend one of the best platforms online – HRSprout.
Why HRSprout?
With HRSprout, you will be relying on software developed by 500Apps. The software comes with all the handy features you want in a reliable tool. Choosing this software allows you to take advantage of the following features: - Employee scheduling solutions - Flexible time-tracking - Accurate tracking - Seamless automated integrations - Regularization - Document management - Ease of use Another reason to use HRSprout is that the software is reasonably priced.
You can sign up for the platform's services for just $14.99. Don't just go for any software because it's free. Always remember that cheap is expensive.
Explain Reasons Behind Implementation:
The last thing you need is your employees misinterpreting why you plan to introduce a time-tracking software in your company. Your staff might think you don't trust them enough. Others might conclude that you're introducing a system that will micromanage them.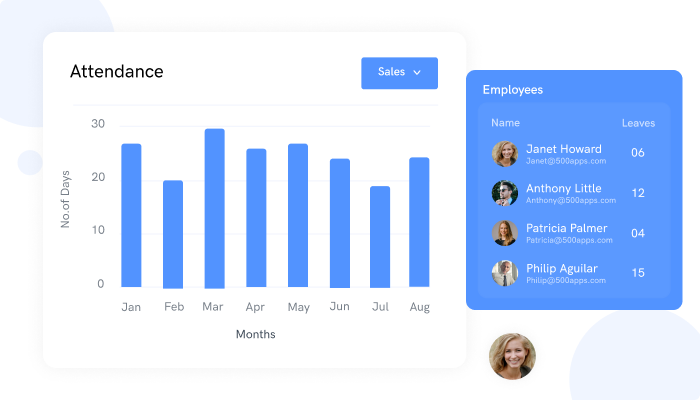 To ensure that your employees understand and welcome the idea of using an employee attendance solution, make it clear why you are doing this. Talk to your team about the advantages of using employee attendance software. They should know that you're doing all this for the benefit of the whole organization. Your staff should also be aware that they will benefit from using the HRSprout software.
Let them know the features that will help them automate some of their repetitive tasks. Doing this helps clarify why implementing employee attendance software is the smart thing to do.
Set guidelines and train employees:
Your team should also be trained and guided on how best to use the solution you plan to introduce. This way, your employees will use the software in a way that provides you with relevant information or reports you require. Similarly, guiding your staff will also guarantee that important concerns like data safety are well addressed.
Monitor and Review:
Of course, your employees might take some time learning how to use your new software. Therefore, before things run smoothly, you should continuously monitor and review the solution's changes to your organization. If there are any potential setbacks in using the software, you can work to ensure they are addressed to enhance employee attendance in the long run.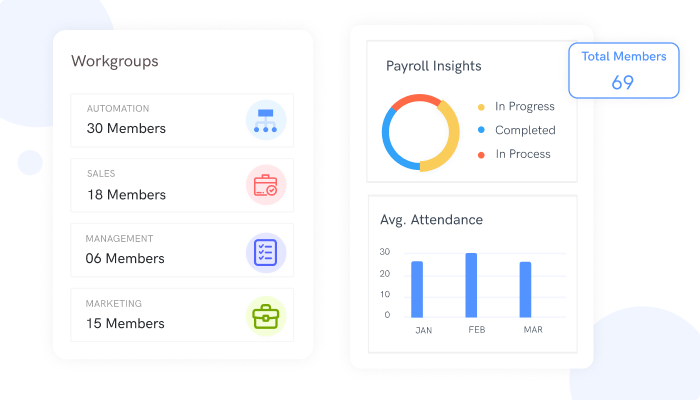 Conclusion:
Gone are the days when companies checked their timesheets to evaluate employee attendance. Technology has revolutionized how employee attendance is tracked. You no longer need any paperwork to manage employee attendance. All you need is to find good software online. We strongly recommend using HRSprout, not just because it's affordable, but because it has all the required features a good HRMS software should have. Make a wise decision today and improve employee attendance in your organization." with "Features of RecruitHire"