ESS Portal Uses : All You Can Expect From an Employee Self Service?
Human resources handle several operations for the smooth-sail of an organization. Some of them, which are also crucial, closely related employees. Classifying these essential functions, modern HR management is opting to the employee self-service portal which allows personnel to handle certain operations themselves.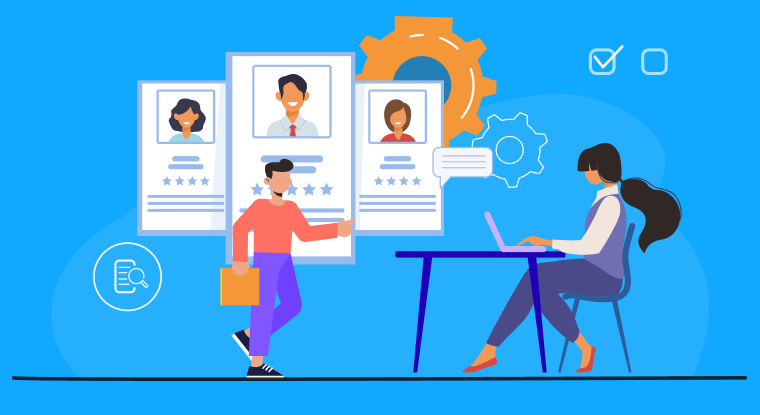 The function of ess portal or employee self-service portal is to enable employees to perform a few HR-related tasks without the support of an actual human resource department.
It is one of the latest HR tech trends that are getting popular in the modern workplace. Most employees today expect their company to have a self-service HR platform. ESS also allows HR departments to be more efficient and productive as it automates certain tasks and frees up time for the HR team to take care of more important responsibilities. Here's what you need to know about ESS portals.
What Is an ESS Portal?
Employee self-service portals allow employees to manage their own employment information and specific tasks, making them less reliant on their HR department. These portals enable workers to be responsible for recurring tasks like filling in timesheets or work time tracking, completing mandatory training programs, managing benefits, updating personal information, requisitions PTO, and others that the HR department usually handles.
ESS plays a huge role in reducing the duties of HR team members and freeing up their time for more strategic efforts like building Learning and Development strategies for managing the talent pipeline.
ESS Portal Uses: What Can Employees Do on an ESS Portal?
With the use of modern human resources management systems, businesses can provide their employees with tools that they can use to access, update, and manage different HR functions on their own. Some of the activities or tasks employees can do on an ESS portal include:
● Accessing HR-related information
● Requesting and Managing PTOs (personal time-off)
● Updating personal information, including phone number, address, email, and others
● Accessing the company handbook, rules, and other information
● Accessing and managing health insurance, 401ks, and other employee benefits
● Tracking Time
How Employees Can Benefit from an ESS Portal?
Some benefits that employees and managers can enjoy from ESS portals include the following:
Boost Employee Engagement
Because they have more control over their work immediately after employee onboarding, employees have more motivation to be efficient in their assigned tasks. This initiative is also a great way to boost employee engagement, trust, and loyalty toward the company.
Improve Efficiency in Completing Administrative Tasks
Not only is it time-consuming, but it's also tedious to deal with HR-related tasks such as attendance regularize by hand. ESS solutions allow employees to handle these tedious tasks themselves, cutting down on HR's workload and improving efficiency.
Allow for More Accurate Time Tracking and Payroll
With Time-off requests and self-assist pay requests (SAPRs), employees can easily track the time they work through the attendance tracker and the pay they're eligible for. This helps avoid any confusion about payroll and helps keep management informed about their employees' progress.
Ensure Accuracy of Employee Records
Employees can update their personal information and access other records and forms they need to update. ESS record management solutions allow employees to stay updated on important employee information and be well-informed about HR policies and benefits.
Enhance Employee Experience
Employees can access the ESS portal from their mobile phones or computers and can get their requests and inquiries answered faster, improving employee experience in the workplace.
Enable Managers to Provide Online Employee Training and Onboarding
Most ESS solutions provide an onboarding module that allows managers to train their new staff and provide instructions on how to perform different tasks. These modules typically contain information on benefits and employee policies so new hires can be well informed when they start working.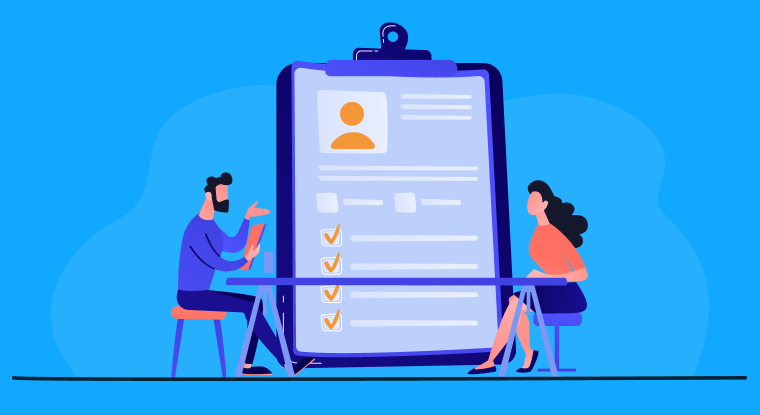 Setting Up and Using an ESS Portal
Choosing the right portal for your company depends on its size and requirements. ESS portals can help the HR department complete their tasks faster and more accurately. To ensure the effectiveness and efficiency of your ESS portal, though, you should know how to implement the use of an ESS portal in your company. The implementation of an employee self-service portal requires a three-step approach. The first step is to determine what type of platform you want to use. Platforms can be public or private, depending on your preference.
The private model is ideal for multinational businesses with thousands of employees. A public platform is an excellent option for small or medium businesses (SMBs) or for those looking for a simpler solution. The next step is to determine how you want to distribute your portal. Sites can be either on premise or in the cloud. On premise models are more expensive as they require additional hardware and software, but they allow complete control over the system. In the cloud, the ESS platform is accessible through the web only. Cloud-based sites are cheaper to maintain and can be accessed anywhere in the world.
The final step is the implementation of the actual system. The implementation process is where most companies go wrong. It's important to consider the type of employees that you have when implementing the ESS. For example, if you have a lot of part-time employees, it's ideal to invest in a public ESS portal. While some employee self-service portals are free, investing in a good platform or hrms means a better return on investment. You also need to consider your business requirements to help you narrow down your choices.
You can implement an ESS portal using either an IT or HR team. If you want to utilize the existing resources of your company, choose the IT team. If you're going to get more value from your investment, you may want to consider the HR team. Finally, you need to ensure your employees are well-trained in using the new system. You can establish a training program for your employees and ensure they are well aware of the available resources in your new system.
Conclusion
Employee self-service portals can boost managers' and employees' efficiency and productivity. But if you want to make the most out of your investment, you need to be disciplined in implementing the system.
HRSprout by 500apps is an HRMS software with various features, including employee management. Allow our cloud-based employee self-service portal to simplify your workflow and provide you with the benefits discussed above. Sign up today and start empowering your employees with an ESS portal!
Why HRSprout
#1
All-in-One HR Management Solution
#2
Employee Digital ID Card
#3
Instant Employee Onboarding Process
#5
Document Management System
#7
Employee Self Service Portal
#8
Agile Attendance Management Tool
#9
Unbelievable pricing - the lowest you will ever find
#10
Everything your business needs - 50 apps, 24/5 support and 99.95% uptime
Join the SaaS Revolution
All-in-One Suite of 50 apps

Unbelievable pricing - ₹999/user

24/5 Chat, Phone and Email Support