11 Best HR System Tools to Enhance Overall Business Productivity
There is a wide range of technological and Ai powered solutions that can help streamline and automate cumbersome tasks. These tools can handle everyday HR activities with ease. The HRMS software is capable of managing and executing customized automated tasks. The tool plays a key role in the efficient functioning of the HR system. The right tools directly impact growth in ROI, thereby resulting in enhanced productivity and profits. This software can expedite data processing and evaluation, generate performance reports, analyze expenses, and much more.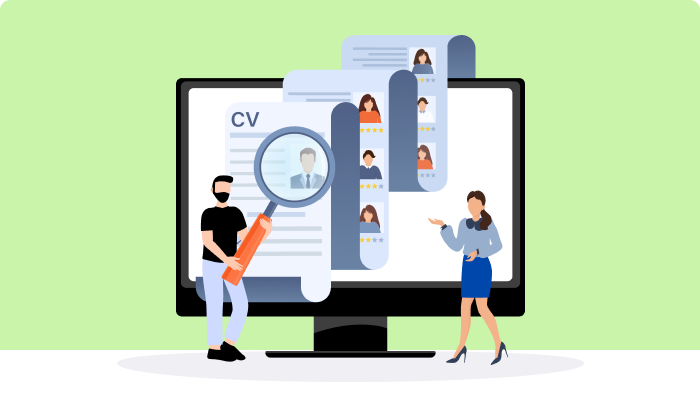 The right tools directly impact growth in ROI, thereby resulting in enhanced productivity and profits. This software can expedite data processing and evaluation, generate performance reports, analyze expenses, and much more.
Why Do Businesses Require an HR System?
To understand why businesses need an HR system, it is important to first explore the purpose of an HR system.
Communication In a large to medium size organization, it becomes challenging to communicate with teammates and stay updated with the changes. However, with HRMS, all the data can be accessed or uploaded remotely, providing access to authorized individuals in a firm.

Productivity This software allows employees to have a clear idea of the project at hand. The performance analysis feature can help point out areas that need improvement. Task management tools provide constructive feedback and time-tracking features to ensure you deliver on time.

Reduce Cost Human resource software can help an organization save on Cost too. It drastically reduces the administrative Cost by enabling automated processes. It can also help improve productivity at the workplace and thus increase revenue generation and ROI.

Insightful Decisions The HRMS software enables access to the centralized data source. This can help identify areas that require attention, generate performance reviews of employees, and generate reports for various departments helping you make insightful decisions that can impact the growth of your firm.

Company-Employee Relation Employee management systems can help an organization increase employee retention through quarterly performance reports that motivate employees to perform better at the workplace.
11 Best HR System Tools
With the right HR system in place, businesses can streamline and improve their HR processes. Here are the 11 best HR Systems tools:
HRSprout
The comprehensive software is highly adaptable, offering the organization's personalized experience. It has built-in features to create a thriving workforce. The cloud-based platform can track documents, attendance, leave, and various forms of employee data. It also enables employees to share personalized social media posts to help your marketing team understand current trends and leverage social media to boost brand awareness. It allows users to create multiple workspaces to collaborate and accomplish goals faster.
Get started with the leading HR System Tool today! Sign Up 14 Day Trial
SunSmart
Provides a comprehensive HR system, SunSmart is designed to streamline and simplify human resource management. With its powerful features, SunSmart allows businesses to manage employee information, payroll processing, and other HR processes more easily. It offers a complete suite of modules, including employee self-service, payroll, leave management, training and development, and reporting. It allows organizations to quickly and effectively manage their HR operations, from recruitment and onboarding to pay and benefits.
Zimyo
The leading HRMS software and payroll system provider is a set of an extraordinary business suite that enhances various segments of business operations. Right from hiring to disengagement of the workforce, resolving payment issues, analyzing individual performance, or including benefits, the one-stop software does it all. The cloud-based software functions on a set of customized modules that can be modified to suit your business requirements.
Zoho People
The cloud-based software includes a robust set of HRM tools that allows HR staff to manage the workforce and manage programs. The comprehensive system can carry out complex tasks in a hassle-free manner. It also includes an intuitive employee self-service dashboard that automates a varied range of manual tasks.
Kazoo
The flexible employee recognition tool and identify and reward the workforce. The tool enables efficient communication of teammates across various business departments. It has a built-in team culture, a user-friendly interface, and hassle-free thor party integration.
Nectar HR
The portal allows teammates to appreciate colleagues and friends irrespective of their stationed location. It enables team members to connect and promote employee recognition. It can also be used to fasten the hiring process.
HR Cloud
Streamlining HR processes with HR Cloud software can save your organization time and money. This comprehensive software provides a comprehensive suite of HR tools, from tracking employee performance to managing employee benefits and payroll. With HR Cloud, you can manage onboarding, training, and performance reviews, as well as compliance and risk management. You can also manage employee attendance and vacation requests, and track employee productivity.
Bob
The HRIS software serves as a backbone for the HR system. It allows HR to leverage the power of advanced technology to reach its full potential. The highly flexible tool can be customized to help meet various needs based on the firm size, requirements, etc. It is one the best apps to manage core HR duties.
Caroo
The employee care platform facilitates employee appreciation for organizations. The software can be best used for employee engagement and perform end to end HR duties efficiently. It also empowers HR to send care packages to multiple employees with just a few clicks.
Bonusly
The powerful HR tool can integrate new team members and help them tap into the right shoes right from the beginning. It helps create talent recognition and rewards for achievements. It is one of the most popular choices across the globe for cash or gift exchange among employees and colleagues.
PulseHRM
Managing employee data is crucial in any successful business, and PulseHRM is an online human resource management system that helps businesses manage their human resources more efficiently. This intuitive, cloud-based platform streamlines the entire HR process, from hiring to retirement, giving HR professionals the tools they need to effectively manage their workforce. It includes features such as applicant tracking, onboarding, and time off requests, allowing organizations to quickly and easily track employee data and monitor performance.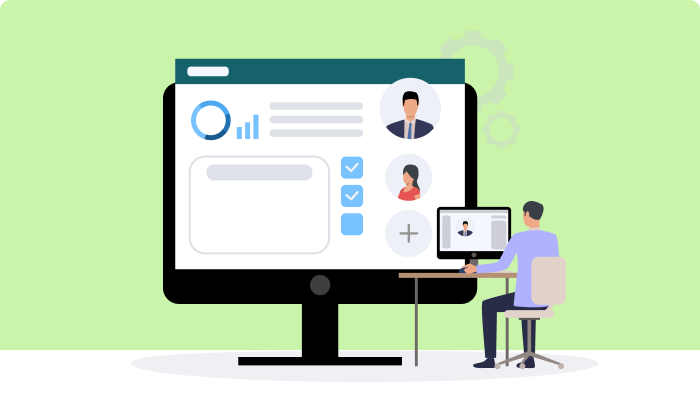 Advantages of Using HR System Tools
Managing tasks can never be a cakewalk. Let's have a look at some advantages offered by HR systems:
Deliver quality experience along with efficient task management features that help boost the overall performance of the entire organization.
Evolving technology has tremendously changed HR technology for good. The new set of digital human resource management tools can transform the way an organization functions.
Reduces the amount of manual work drastically by enabling smoother workforce management.
Implement HRM tools that can eliminate the possibility of manual errors and drive better decision-making ability.
Centralized data access based on role authorization enables the HR system to develop future workforce plans and foster a healthy work environment.
Final Thoughts
HR system tools can help the core system deliver faster and enable efficient reporting. They can help define goals and include customized features based on individual requirements. Any company that wants to efficiently manage a large number of employees must include HRMS software and HR system tools for a well-managed future. However, the criteria for the best tool to enhance business productivity can vary based on the requirements of your organization. Hence, carefully consider the goals and objectives of your organization before investing in a productive tool like an HR system to manage employees.
Why HRSprout
#1
All-in-One HR Management Solution
#2
Employee Digital ID Card
#3
Instant Employee Onboarding Process
#5
Document Management System
#7
Employee Self Service Portal
#8
Agile Attendance Management Tool
#9
Unbelievable pricing - the lowest you will ever find
#10
Everything your business needs - 50 apps, 24/5 support and 99.95% uptime
Join the SaaS Revolution
All-in-One Suite of 50 apps

Unbelievable pricing - ₹999/user

24/5 Chat, Phone and Email Support