Benefits of HR Document Management System
Overcome the trouble of manually managing employee-related data with a suitable document management system. A feature-rich HRMS software provides robust document management that handles most of the administrative duties of an HR, including employee data, leave management, and attendance management.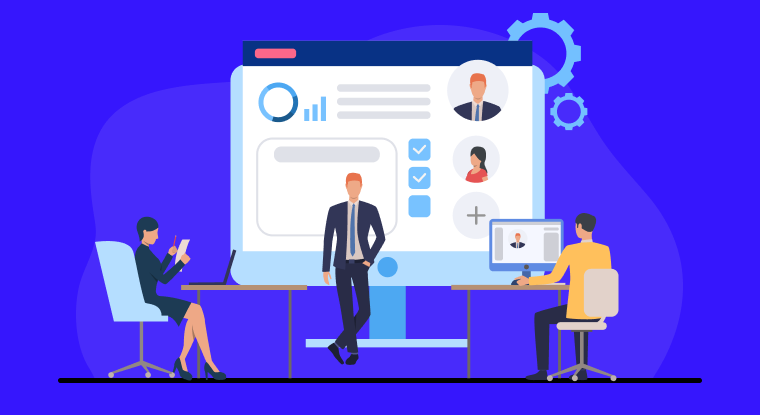 The method of manual bookkeeping system is the age-old technique of maintaining employee records. It involves creating employee journals that contain detailed page-wise records of every staff member in your company. The mere sound of this technique is pretty time-consuming and tiresome. If you are a part of your HR department without a proper document management system that follows this age-old method of maintaining employee details, then you need to gather this information during the hiring process. Information including contact number, joining date, address, payroll activity, leave, and the department in the company where the employee will join.
Although there are 24 hours a day, being a part of the HR department of your organization will make you realize that these 24 hours are too little time for you. It is common to find HR consuming most of the time doing administrative work. Therefore, they seldom have enough time to prepare strategies for improving the employees and the company. In addition, HR is also responsible for all the hiring and onboarding duties. The best way to streamline many different responsibilities and make life easier for the HR department is to use a document management system.
Document Management System
Any HR executive would understand the time they need to capture and store all the data about their employees. If the number of employees in the organization turns to thousands, then maintaining so many records becomes a major headache for the HR team. It is also crucial for them to efficiently track and run the data whenever required. This is where the document management system comes into play.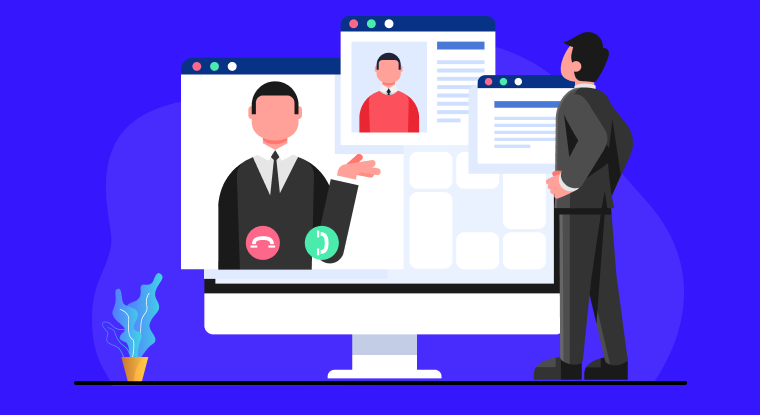 The document management system is an electronic filing software. It helps the HR department capture and stores all the essential data of the employees working for the company with minimal paperwork. A suitable software will also help smoothly run and track employee data anytime. Some of the employee data recorded and stored by the hrms system include their profile, leave records, attendance, overall performance, salary information, and medical history, to name a few.
A reliable and effective document management system will also help keep an eye on the employees' individual performances. It will make it easy to determine their weaknesses and strengths and choose suitable training programs to improve their productivity. In other words, it will ensure that the employees can give their best and successfully achieve their overall performance targets.
Benefits of Using a Document Management System
It is simple to understand that the document management system helps to enhance productivity and ensures that a company adheres to compliance rules. This system also works towards improving the level of employee satisfaction.
There are several other benefits of this system, some of which are discussed below.
1. Decreases Administrative Burden
Maintaining an employee database falls under the administrative duties of the HR department. Unfortunately, such tasks consume most of their time, and they fail to carry out other essential duties efficiently. With the introduction of the document management system as a part of the best hr software, HR can focus on other core responsibilities and improve their overall productivity. In addition, the administrative duties of maintaining employee data will become an automated process that the software will deal with.
2. Manages Information from a Single Source
With the integration of the HR document management system in place, there is no longer any need to maintain multiple copies of similar records. Instead, a dashboard in the document management system will keep track of all the employees' documents. In addition, any edit or update made by the employees, admin, or managers will automatically reflect in different modules, such as the payroll hrms, HR database, and other benefits.
3. Assures Compliance
Companies of all sizes need to meet compliance requirements. This is possible with the help of a suitable document management system in the best hr systems. With a document management system, fulfilling compliance requirements becomes very simple. Moreover, it is possible with audit trails and real-time workflows.
4. Empowers Your Employees with the Self-Service Feature
The employee self-service feature of the document management system in the best hrms software empowers employees to carry out various odd jobs independently. It helps them view their data and update any information they deem necessary in the company database. Thus, there is no need for them to depend on HR to update any information. Apart from editing and updating data, employees can also check their daily schedules, submit various requests, such as leave requests, and enroll themselves in multiple schemes. The self-service feature of online hr system reduces the work of the HR department.
5. Makes Access Easy for Various Data
The document management system stores all employee-related data in a centralized folder or location and clearly pulls the required data from sources like the employee onboarding system when necessary. This enables the HR department to access the information without much trouble. This benefit starts when a new candidate becomes a part of the company until he retires or resigns from his job. However, in certain situations, an organization may decide to retain the data of some or most of its employees. This retention may be due to legal or fiscal matters.
6. Secures Employee Data
Employee data includes different types of sensitive and confidential information. Thus, organizations need to provide adequate security while storing such data in their database. Some of the best document management system comes with security features like AES 256-Bit encryption. These tools also come with access control and password protection to provide sufficient security to all employee data.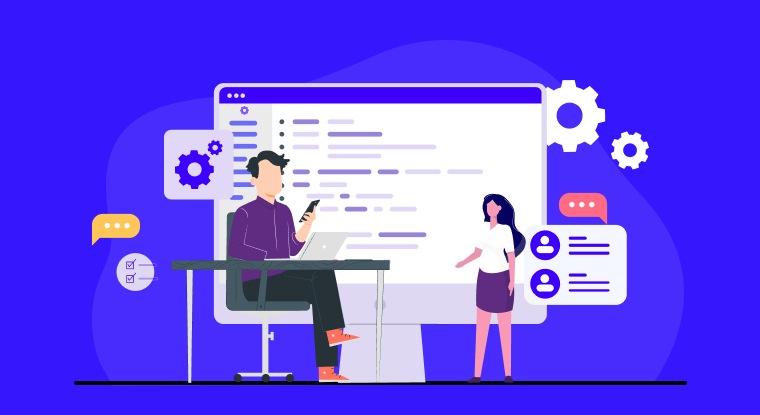 Implementing Document Management System in HR Management
The human resources management systems (HRMS) can keep track of all the organizational records due to the self-service feature of such apps. The HR department must carry out an effective document management system to adhere to the HR compliance rules of an organization. It also makes it simple to prepare litigation, audits, external request, and internal reviews. If your HRMS app does not have the self-service feature, it is time to look for the software that provides it.
With the help of the self-service feature, employees can edit and update their personal information in the company database. There is no need to wait for their managers to do the same. Allowing the employees to make such edits to their information will enable the company to get updated data whenever needed.
HRSprout – The HRMS Software with a Difference
The demand for reliable and efficient HRMS software has increased recently. As a result, you will find several varieties of such apps in the market. Although all of this software is designed to fulfill similar tasks, not all of them come with the same features. As a business owner of an HR manager, you would like to choose an HRMS app with complete software with all the necessary elements, like a document management system, employee management system, and attendance management. The best HRMS software that fulfills all these requirements is HRSprout.
Designed by 500apps, HRSprout is a robust tool that enables you to manage all types of employee-related data or documents like a true professional. Whether you speak about employee attendance, leaves, or workgroups, HRSprout allows you to manage all of this information without feeling the pressure of such tremendous work pressure.
Whether you have a small number or a large number of employees working within your organization, managing their attendance and leaves can be a hectic responsibility. In the good old days, such data was maintained without a document management system through bookkeeping. However, it was a manual process that consumed a lot of time. Thankfully, with the help of HRSprout, you can manage such data automatically and digitally.
Employees can apply for leaves on the software, where managers can approve or cancel the application. In addition, since HRSprout deals with such administrative jobs for the HR team, they can have some additional time to use in other work areas.
Conclusion
When it comes to employees, maintaining their data can be a hectic job. Whether you speak about their data, attendance history, leave information, or performance history, recording such data takes time and effort. Therefore, it would help if you also store them to get them whenever needed quickly.
Manually doing so can be too much to ask from the HR department. Thus, the use of suitable HRMS software comes with the document management system. This feature can help store all types of employee-related data automatically and allows you to view the information whenever possible.
Why HRSprout
#1
All-in-One HR Management Solution
#2
Employee Digital ID Card
#3
Instant Employee Onboarding Process
#5
Document Management System
#7
Employee Self Service Portal
#8
Agile Attendance Management Tool
#9
Unbelievable pricing - the lowest you will ever find
#10
Everything your business needs - 50 apps, 24/5 support and 99.95% uptime
Join the SaaS Revolution
All-in-One Suite of 50 apps

Unbelievable pricing - ₹999/user

24/5 Chat, Phone and Email Support