6 Best HR Document Management Software of 2023
A type of HR software called HR document management software (DMS) is used to help gather, store, and manage crucial personnel documentation for an organization. Software for managing employee documents compiles all of the most crucial HR documents in a single, convenient area.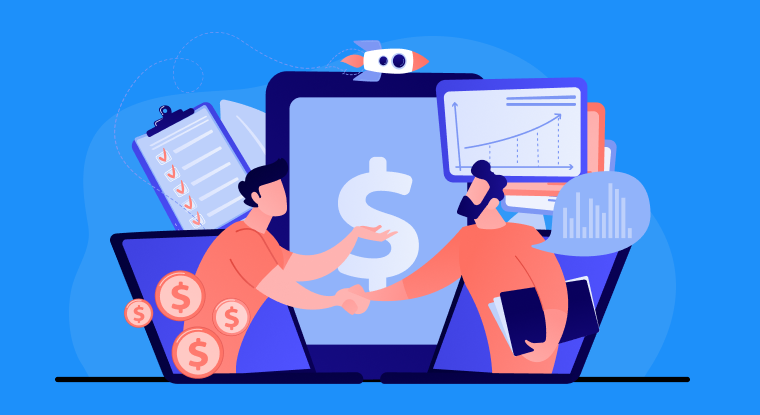 The organization and the department of HR are held together via document management. In addition to saving you a ton of time, the ability to digitally store, locate, and manage employee data and documents reduces compliance concerns. A digital employee file management system should be non-negotiable on your list of requirements since the volume of information that HR is expected to manage from W4 forms to unique staff handbooks or policies easily gets out of hand.
A more productive workforce results from having your HR documentation in the same location where you handle other HR duties and onboard new employees, as well as from having the capacity to detect crucial KPIs within your employee data.
We've done our homework and compiled a list of the best HR document management services you can use to cut down on paperwork and spreadsheets. You may compare and choose which document management software makes the most sense for your small business based on essential features and overall reviews, which probably implies you'll want an all-in-one HR experience.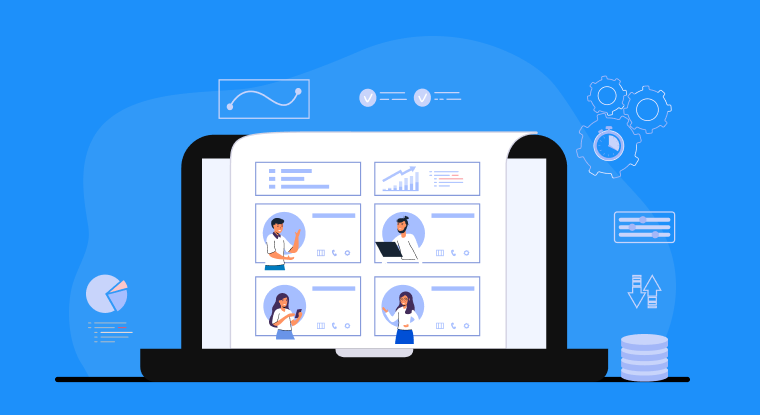 How to Choose the Ideal Document Management Software?
The fundamental element, a digital filing cabinet for significant employee documents, is offered by the majority of companies that offer employee document management software
However, the features and capabilities that each software vendor offers will vary. A good vendor of HR document management software will have the characteristics listed below:
Centralized Employee Files
All of your employee documents should be accessible from one location in your HR document management software to get the data you need. You shouldn't have to comb through numerous dashboards and files. Documents will be hosted by a supplier on a structured, easily accessible platform with centralized employee files.
Compliance Assistance
The best document management software will make sure you adhere to all regulations, keep papers updated with accurate information, and retain records for the right amount of time in accordance with corporate and governmental regulations.
Secure and Private Document Storage
Your HR document storage software must have security capabilities that encrypt data at upload. To restrict who can see what documents, look for providers that let you grant access privileges based on certain responsibilities.
Sharing Spaces
Secure places allow you to share public documents with colleagues along with personalized privacy features. These areas give workers a controlled environment in which to access crucial HR documentation.
Signature Capabilities
The majority of employee files need to be signed, and many vendors of HR document management software offer electronic signature functionality. Although there are other options for electronic signature software, employee document management software that includes signature functionality eliminates the extra cost of paying for numerous subscriptions.
Reporting Dashboards
Your HR department's pain points can be addressed via metrics and reporting dashboards. Using HR document management software with custom reporting features, you can investigate problems like high turnover and come up with a strategy to address them.
Integration
You should look for document management software that integrates with other HR systems. The ideal HR solution will have an all-inclusive, comprehensive HR solution.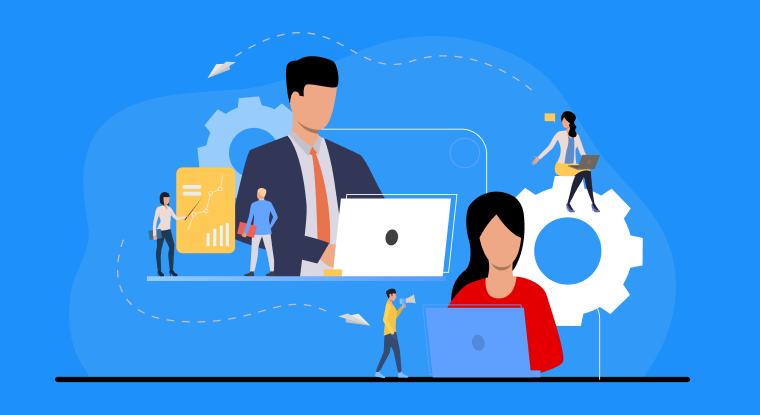 List of Best Document Management Software
Following is a list of the top document management software for you to choose from:
HRSprout
HRSprout is a wonderful piece of software for managing your human resources. It is incredibly user-friendly and easy to use. The program is inexpensive and frequently updated with the newest features.
Utilize the visual designer to define onboarding and exit procedures and manage employee information. Face recognition and time tracking with activity are built-in features of the attendance tracker. The control of casual leaves, sick leaves, maternity leaves, and happy day leaves has made managing leaves easier than before. Share Contracts and Documents - Group, Public, or Private Utilize job cadences and ticketing to stay on task and organized.
Zoho
With all of its incredible features, such as document management, time-off management, personnel database management, payroll integration, and employee self-service. Zoho People is a program that provides complete and comprehensive HRMS services for businesses. People from Zoho might be employed in a wide range of global sectors. These industries include finance, healthcare, education, and the media and advertising industries. An iOS and Android mobile application for this program is available for free. Because Zoho People also provides a free trial edition for brand-new users who might like to try its features for only 30 days, I really like utilizing it.
With Zoho People, it's simpler than ever to find, hire, and reward great people since you can manage all of your HR and benefits programs from a single spot. All the while integrating and coordinating your HR system operations with the rest of your organization, saving time, and lowering expenses.
Workday
Workday Human Capital Management is designed as a unified system with a unified user interface, unified security approach, and unified data source. Organizations can choose a cloud-based system from Workday that adapts to meet their changing business demands both now and in the future. Whether using Workday on a browser or a mobile device, the user-friendly, worldwide system guarantees that customers are always utilizing the most recent version with the most up-to-date capabilities. Workday Financial Management, Workday Payroll (for the U.S., Canada, France, and the UK), Workday Recruiting, Workday Learning, Workday Planning, and other Workday products are all a part of a single system with Workday HCM.
monday.com
monday.com, document management software offers much more than just a place to store and share documents with others. A work OS, that is. This implies that, using a web browser or a mobile app, we assist teams in planning, organizing, managing, and tracking every step of their workflow. Teams may quickly design their perfect workflow using a variety of over 200 editable templates. No formal training is required.
greytHR
For small and medium businesses, there is a suite of cloud-based HR solutions called the greytHR Platform (SMEs). It provides productivity tools for improved people management, streamlined HR procedures, and expert HR software service delivery. Better employee engagement and time savings are the results of using the employee portal for manager and self-service.
More than 15,000 clients and 1.5 million users in India, as well as in 20+ other nations like the UAE, Saudi Arabia, Qatar, Oman, Kuwait, and Bahrain, use the greytHR, document management software
BambooHR
An application tracking system (ATS), time tracking, payroll processing, employee engagement, and employee satisfaction capabilities are all included in the human resources management system called BambooHR. BambooHR offers HR elements like payroll payments, time-off monitoring, and employee management procedures in addition to recruiting and onboarding capabilities.
This software is appropriate for small- to medium-sized organizations because it is cloud-based (SMBs). It enables HR administrators, hiring committees, and general managers to gather all personnel data in one place. Paylocity
HR professionals can manage everyday duties in payroll, benefits, talent, and workforce management with ease thanks to our all-in-one software platform. Our technology is supported by a culture that genuinely cares about the success of our clients, which sets us apart from our competitors.
You will only be sold a product by providers. A partner, however, genuinely cares about you and your company. A partner spends time getting to know you and comprehending your demands. We collaborate with you to find the best solutions that will help your company today while laying the foundation for an improved tomorrow. The focus tomorrow will be on your team.
Conclusion
The ideal document management solutions may greatly reduce storage and security costs while also assisting your company in becoming more efficient and organized. Effective document management software is a must if you want your company to thrive in the current, cutthroat digital era.
Finding the right tool for you can be difficult with so many possibilities available. Therefore, we were urged to simplify your decision-making process with the list above. The tools listed here are among the best in the business and provide something special when meeting your demands.
Visit 500apps today and get your hands on HRSprout, HRMS software.
Why HRSprout
#1
All-in-One HR Management Solution
#2
Employee Digital ID Card
#3
Instant Employee Onboarding Process
#5
Document Management System
#7
Employee Self Service Portal
#8
Agile Attendance Management Tool
#9
Unbelievable pricing - the lowest you will ever find
#10
Everything your business needs - 50 apps, 24/5 support and 99.95% uptime
Join the SaaS Revolution
All-in-One Suite of 50 apps

Unbelievable pricing - ₹999/user

24/5 Chat, Phone and Email Support