6 Best Document Management Solutions for Your Business
There are many document management solutions in the market today. It can be difficult to choose the right one for your business. Here are the best document management solutions to consider.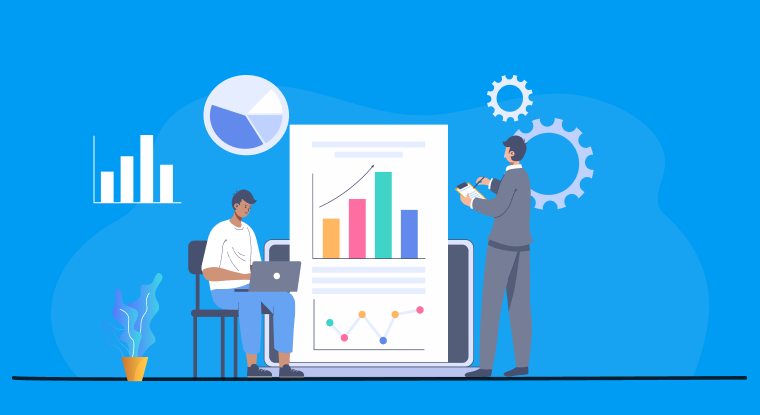 Innovative business owners and managers are long past using ad-hoc methods for managing, storing, and exchanging documents in today's corporate environment, with the continued influence of COVID-19 and the transition to hybrid or remote working.
To obtain control and visibility over the documents and data entering and leaving the company, businesses adopt document management solutions. You want to make sure that everyone has the most recent and up-to-date copies of the papers they work with without too much effort or back-and-forth emailing, whether they are working remotely or in the office.
The document management solution makes it simple for team members to offer comments, recommendations, and annotations, facilitating collaboration, communication, work review, and approval. By generating audit trails of a document's life cycle from creation to modification and distribution, document management solution also addresses security and data audit challenges. This can serve as a reminder for internal responsibility or as a trigger for an industry authority's external audit.
Benefits of Document Management Solutions
The advantages of using document management solutions are substantial and multiplying quickly; by 2023, it is expected that the market for these systems will be worth $6.78 billion. Implementing a document management system has several key advantages, including:
Improved Collaboration and Teamwork: Team members always have access to the most recent document version.
Enhanced Security: Document management solutions ensure that all papers coming into and going out of your company are secure and kept in a single, easily accessible platform for all departments to view.
Compliance and Audits: Systems for managing documents make it possible to follow a document's evolution from creation to modifications and downloads. For business audits and industry compliance procedures, this information is essential.
Eased Access to Information: Teams can quickly locate the appropriate documents when they are needed thanks to the strong search capabilities that are typically found in document management systems.
Increased Productivity: Employees who use a document management system save time by not having to search through many PCs, apps, or cloud-based platforms for files. Anyone with access can use the search box to quickly and easily find the papers they require.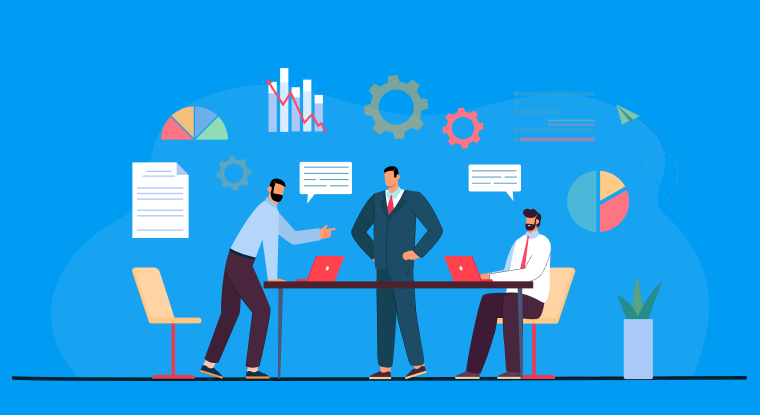 Features to Look for in Document Management Solutions
Your organizational requirements play a major role in determining the best document management system for you. The most crucial elements of your new system should be determined by the flaws you identify in your current one. The following are fundamental qualities to look for in document management systems:
Cloud-Based
Employees should have access to company papers whether they are in the office or not. Anyone with the right access keys can sign in and access the data they require thanks to cloud-based document management solutions.
Automation Capabilities
Document management system automation ensures integrated, optimized operations that follow the rules you specify. This lessens the need for manual data entry and other menial duties like revising version control tags and metadata.
Robust Search Abilities
Quick file and document searches are made simple with the right document management solution. It offers a secure and convenient way to delve deep and get the information you need.
Permissions Level
Different degrees of permissions should be available in document management systems so that administrators and managers can provide unique permissions for various files and employees.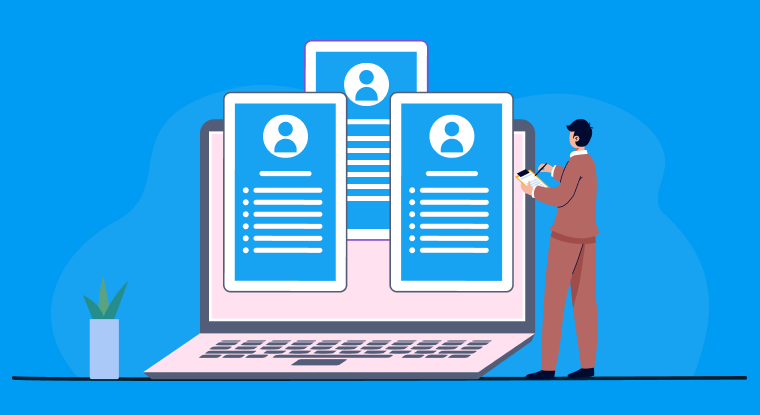 Best Document Management Solutions
Choose the best document management solution for your business after careful consideration of following solutions:
HRSprout
The HRSprout Human Resource Management System (HRMS) software uses an integrated attendance tracker, visual designer, and leave management system to help firms streamline their HR system. The system becomes speedier and more intelligent thanks to these cutting-edge features. It utilizes the visual designer to define onboarding and exit procedures and manage employee information. Face recognition and time tracking with activity are built-in features of the attendance tracker. The control of casual leaves, sick leaves, maternity leaves, and happy day leaves has made managing leaves easier than before.
Streamline your HR activities for Free with HRSprout Now! Sign Up 14 Day Trial
PeopleSoft
PeopleSoft Engineering offers a comprehensive document management solution that gives chosen employees access to current, online information when combined with the Documentum Enterprise Document Management System (EDMS). This solution also maintains a detailed history of all document changes and, when necessary, restricts access to documents.
You may safely store all types of documents using this integrated document management solution. You can easily run online document searches and then open documents directly from PeopleSoft applications to view them. ECRs, ECOs, item revisions, BOMs, manufacturing routings, production component lists, and production operation lists can all be associated with documents.
Monday.com
Teams may quickly construct workflow apps on Monday.com, a cloud-based work OS, to manage their daily tasks, projects, and processes. With a platform that swiftly adapts to changing needs, frees teams from manual labor, and unites teams in a collaborative workspace, teams may change their processes and projects without writing a line of code.
The platform's features include time monitoring to meet crucial deadlines, automations to remove manual work, dashboards to acquire insightful information and see the status of items at a glance, and interfaces with well-known tools and apps to expedite processes.
SAP
Centralized document management will make life easier for your HR team members. You can store, manage, and produce documents as part of the digital employee record using SAP SuccessFactors Document Management Core by OpenText, which boosts productivity and lowers costs. Cloud deployment, support shared services model, interactive HR document generation and, retention management are some prominent features.
ADP
Your current ADP Workforce Now HR system can be effortlessly integrated with ADP Document Cloud, an employee document management solution (HCM). The service makes it possible to access documents and data quickly and securely. On a PC, data can be tracked and stored. Expiration dates, personalized reports, the capacity for electronic signatures, and many more features are all included in the system. Both the security of your ADP Workforce Now platform and the Document Cloud's encryption are reliable. To make following state and federal regulations easier, all the required paperwork is readily available. You may quickly upload a huge number of documents using drag and drop. You'll enter fewer data and make fewer mistakes. files and reports that are challenging to track
GreytHR
GreytHR offers a clear and user-friendly method for entering and retrieving personnel documents. As HR, you can quickly download or print letters, forms, and policies. You may also upload documents, access personnel data online, and download or print policies. Records of former and current employees are contained in the document repository.
Academic transcripts, career history, various forms of identification, and bank information are among the records provided by the employee. The career and personal information of an employee, such as the terms and conditions of employment, performance evaluations, and exit information, can also be stored. Some of this data is obtained during the onboarding process, and background checks might also require it.
The employee document management system from GreytHR offers centralized storage for this wide-ranging data. The employee portal, a self-serve tool, allows employees to access and download the saved documents.
Conclusion
A vital component of any organization's document management systems. Finding the best solution for your needs is crucial because there are so many excellent options. You can make sure that your documents are structured and constantly accessible with the assistance of a document management specialist.
Why HRSprout
#1
All-in-One HR Management Solution
#2
Employee Digital ID Card
#3
Instant Employee Onboarding Process
#5
Document Management System
#7
Employee Self Service Portal
#8
Agile Attendance Management Tool
#9
Unbelievable pricing - the lowest you will ever find
#10
Everything your business needs - 50 apps, 24/5 support and 99.95% uptime
Join the SaaS Revolution
All-in-One Suite of 50 apps

Unbelievable pricing - ₹999/user

24/5 Chat, Phone and Email Support